MG Cyberster Roadster revealed at the Shanghai Motor Show
Chinese-owned MG has been working on an all-new electric sportscar and, now the first official pics are in. Say hello to the new MG Cyberster EV.
The Cyberster is a two-seater sports car that takes inspiration from MGs of the past like the TF, as well as the futuristic Cyberster concept.
Here's what we know so far.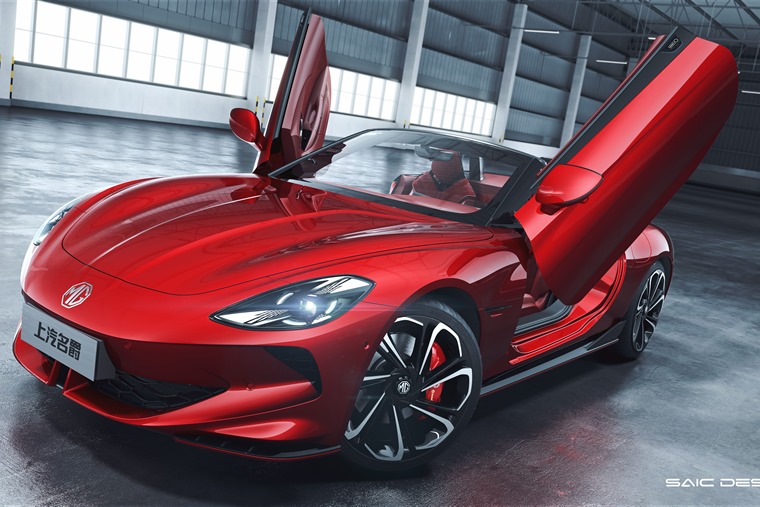 A two-door, two-seater sports car that recalls MG's tradition, the Cyberster in production form looks to take inspiration from cars like the legendary MGB Roadster, although being an EV fit for the 21st century, not a lot of retro design shines through.
Size-wise and of course spiritually, it does carry on where its predecessor's left off. It's certainly a handsome looking car, although the leaked photo above shows that styling has been significantly toned down compared to the Cyberster concept.
The fabric roof will be available in black or body colours, and the stunning red shown in the snap above really suits the car's sweeping lines and curves. Two alloy wheel designs will be offered, with 19in and 20in units available.
There's also a stunning scissor-door design. although it's to be confirmed whether or not this feature will appear on production models.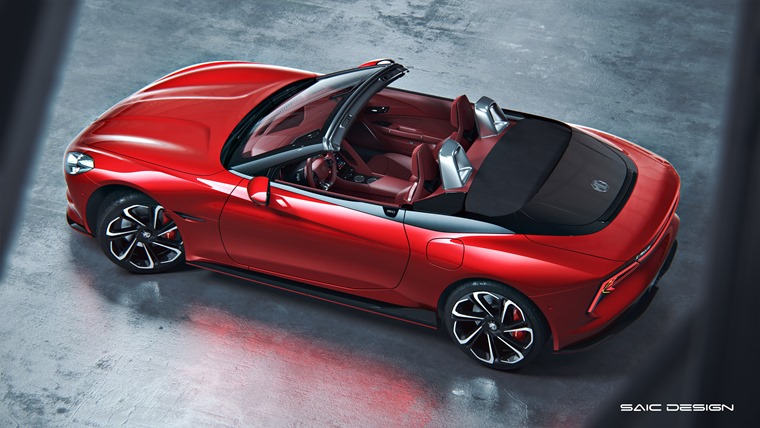 No interior pics have been revealed, but we'll bring you more details on infotainment and tech as soon as here's further info available.
What we do know, however, is that the Cyberster will be available with two different drivetrains. A single-motor version will feature rear-wheel drive and produce 310hp, while an all-wheel drive model producing an impressive 536hp will also be offered.
If the figures are to be believed, the latter will get from 0-62mph in less than 3 seconds. That puts it on the same level – or above – many other EVs with sporty credentials. Both variants will have a top speed of around 120mph.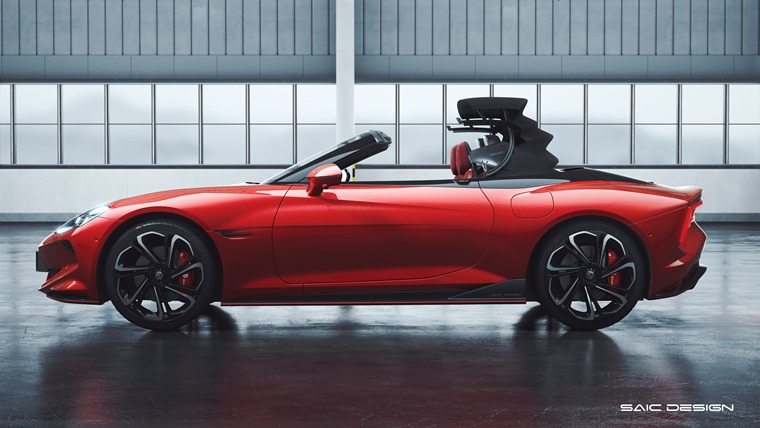 Range-wise, no official data has been revealed yet, but we reckon you'll be able to managed between 250 and 300 miles between charges – around the same as the brand's ZS Long Range EV.
As for a release date, we're not sure when we'll see the Cyberster available in the UK. 2024 marks the brand's 100th anniversary, so we reckon that it might be available sometime next year. We'll keep you posted.