2023 Ford Mustang: Everything we know so far
Ford has unveiled its all-new Mustang, with the iconic muscle car benefiting from an thorough overhaul.
With a sharp new look, impressive tech and potent drivetrains on offer, here's everything we know about the new model so far.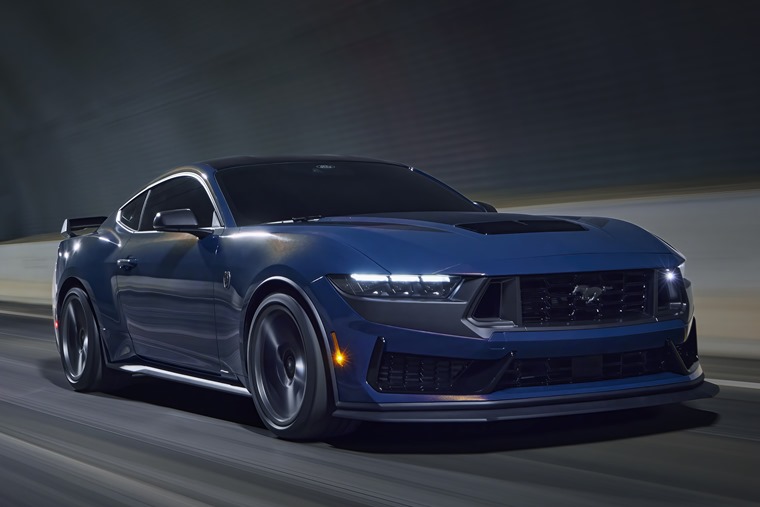 Ford Mustang fast facts
Retro-inspired styling
5.0-litre V8 option retained
Six drive modes to choose from
13.2in infotainment touchscreen
Six speed manual and 10-speed auto offered

Ford Mustang styling
Recent iterations of the Mustang have always been somewhat inspired by the iconic muscle cars of the 60s and 70s, and the new model is no exception. Available as a convertible and a fastback coupe, the new car benefits from an updated design.
It's sharper and more square than before, with the headlights and tail lights being more angular.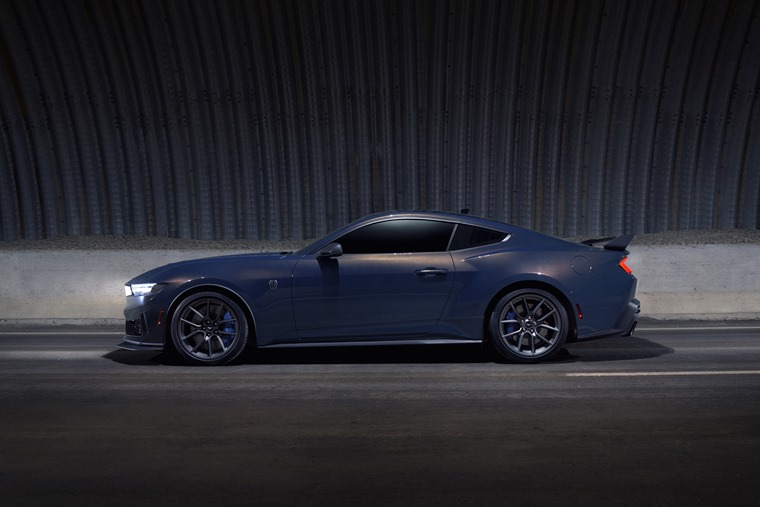 There's a set of new bumpers too, although it's still very obvious that this is a Mustang and nothing else – the styling has been tidied up, but that famous silhouette remains.
That said, the windscreen is more raked than before, while the roof has also gained a little height. The aim is to make it easier for occupants to get in and out. There's notably less chrome on the new model too, with the latest Mustang featuring an imposing yet understated look (as muscle cars go, at least).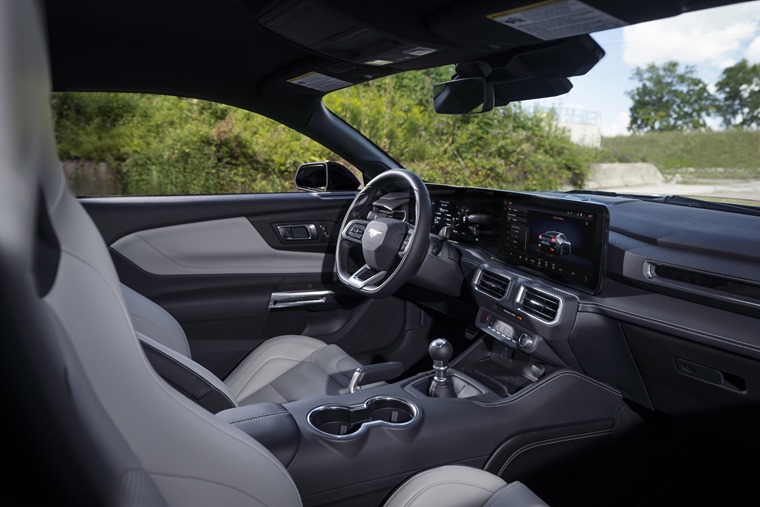 Ford Mustang interior and tech
From the inside, Ford wanted to bring in a technologically advanced digital system, whilst still reminding you of the good old days, where all of this began.
All leather seats and a flat-bottomed full-leather steering wheel is provided with the new Mustang, with a customisable 12.4 inch digital instrument cluster and a further 13.2 inch SYNC 4 centre stack which is angled towards the driver's position making it easier to access.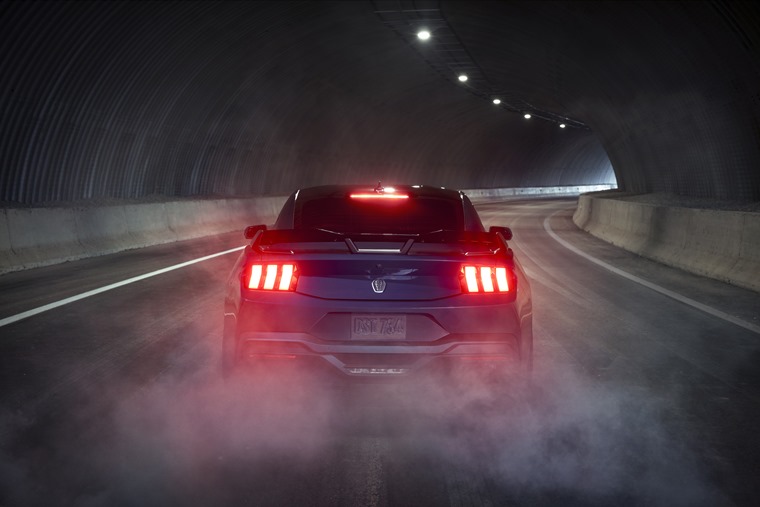 Ford Mustang engines and drivetrains
From launch, the Mustang will be available with either a 2.3-litre turbocharged four-cylinder engine, or the ferocious 5.0-litre V8. The smaller engine now produces 330hp and, despite being the same capacity as the old car, Ford promises lots has changed.
The V8 GT model gets 486hp, while a new 'Dark Horse' model will offer up to 500hp. You can opt for Ford's 10-speed automatic transmission or a six-speed manual transmission. As standard, you will benefit from 19" alloys, a sport limited-slip differential and 19" Brembo brakes with an Active Valve Exhaust.
Six drive modes can be customised by the driver to personalise each driving experience based on intent. To name a few, Normal, Sport, Slippery, Drag and Track are ones that have been announced by Ford.
The customisable setting will allow you to add multiple profiles and when selected, the digital system interacts with the driver, making the experience even more immersive.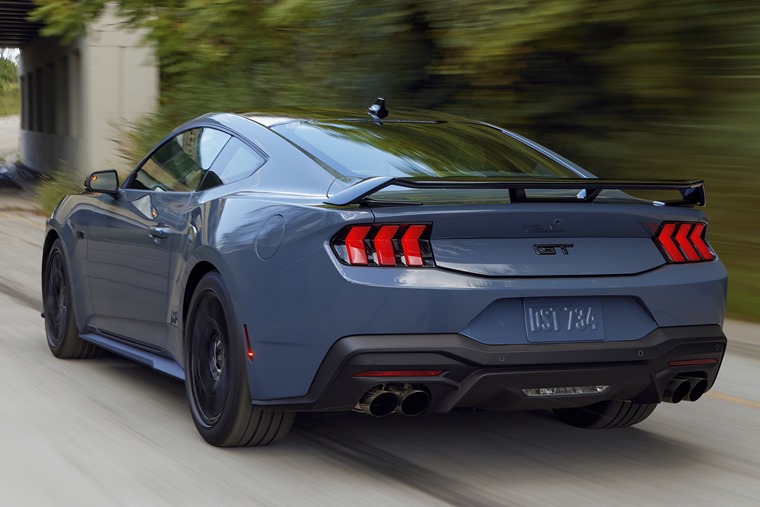 Ford Mustang release date
With further details to be confirmed, we reckon order books for the new Mustang will open some time in 2023.
We'll bring you further details and of course the best leasing plans as soon as they are available. In the meantime, you can check out deals on the current Mustang by hitting the button below.