Mini Aceman concept: New crossover set to enter production in 2024
This is the Mini Aceman – a concept that gives us a glimpse of an all-new model that is set to hit the market in 2024.
Fully electric, this new model is set to sit between the Mini hatchback range and the large Countryman and take the form of a compact crossover. Here's what we know so far.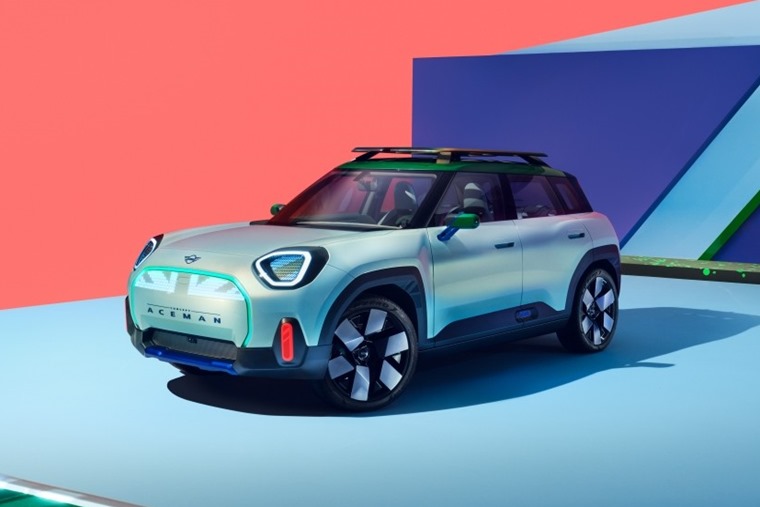 Mini Aceman styling
On the outside, it's clear this concept marks a breakaway from Mini's current line-up, while also keeping key elements that mark is out as a Mini product. It's similar in size to the Mini five-door hatch, although it's wider and a lot more SUV-like.
It's a boxier design than any Mini to date too, with squared off headlights and a large filled in plastic grille that immediately marks this model out as an EV. Round the sides, things are equally square, and there's no chromed trim pieces we're used to seeing on current Minis.
At the rear, those trademark union flag rear light clusters remain, although again these are sharper and angular than we're used to. It's worth remembering that this is still a concept, so the design of the final product could differ quite a lot from the images you see here.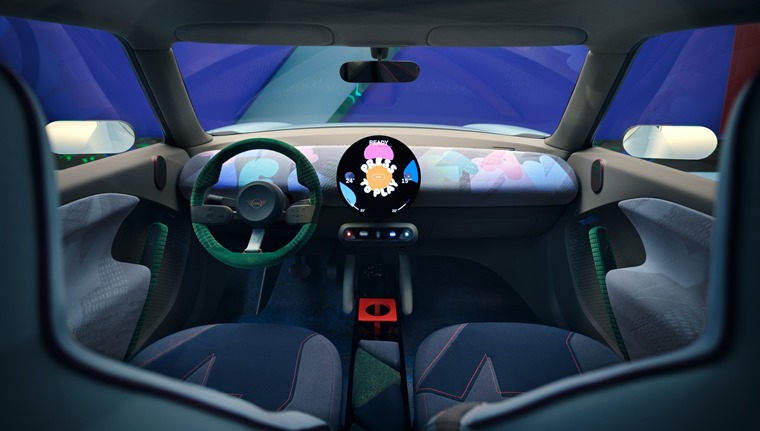 Mini Aceman interior
The Aceman's interior has been designed to offer as much room as possible. Despite its namesake, and the fact it will be a compact crossover, there should be oodles of passenger room inside. Even the trim has been designed to make the interior feel roomier than it actually is.
The dashboard certainly offers a look into the future for the brand, with the iconic large central speedo remains – but appearing in the form of a full LCD screen. The concept also features a dashboard that allows for three £experience modes".
These modes change the theme, which is projected across the driver and passenger side of the dash, either side of the main display. It's certainly an interesting concept, but like the velvet green steering wheel, we'll have to wait and see whether this makes it into production models.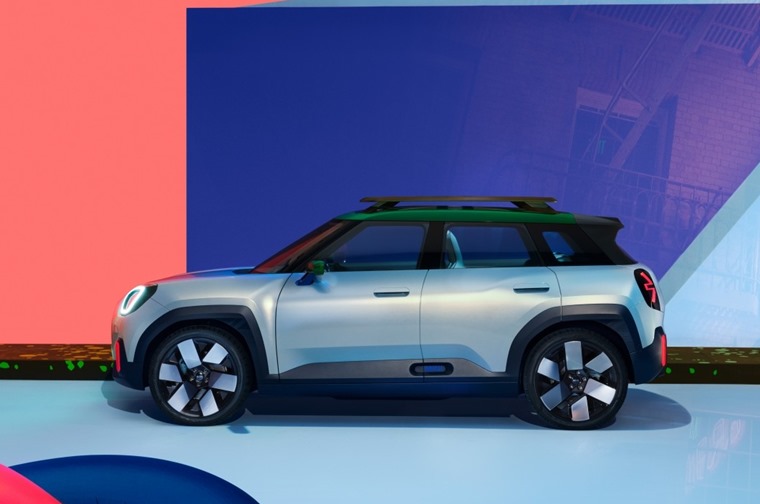 Mini Aceman drivetrain
Tech details are to be confirmed, but we reckon it will use a similar platform to that already seen on the Mini Electric. From the sources we've seen, two batteries will be on offer, with 190 miles and 250 miles available regardless.
Electric motors offering between 180 and 220hp will be offered. We'll bring you more details as soon as we know more.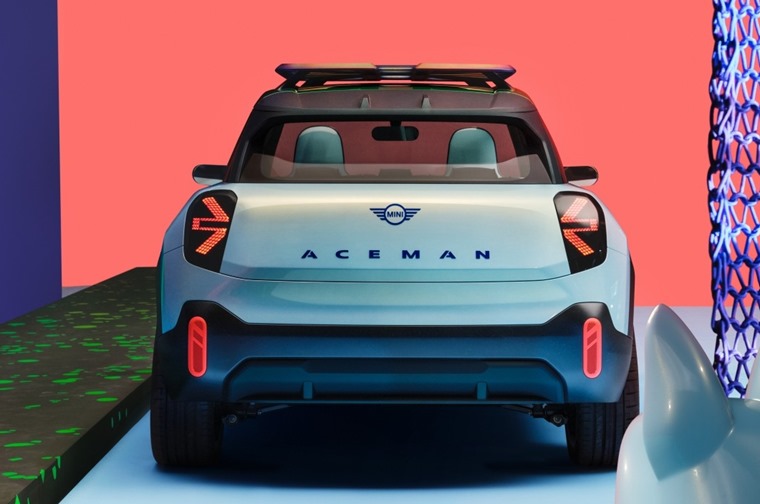 Mini Aceman release date
Set to hit the road in 2024, there's still a rather long wait before we're likely to see the Aceman in full production guise. However, according to Mini sources, the design work is now around 80% complete.
We'll bring you details as soon as they are available.