The Mini Convertible goes electric
Say hello to the all-new Mini Cooper SE Convertible EV. Mirroring the design of the standard petrol-propelled drop top, it'll be available to order from April.
However, only 999 will be built with 150 destined for UK customers. Read on to find out more about this rather unique vehicle.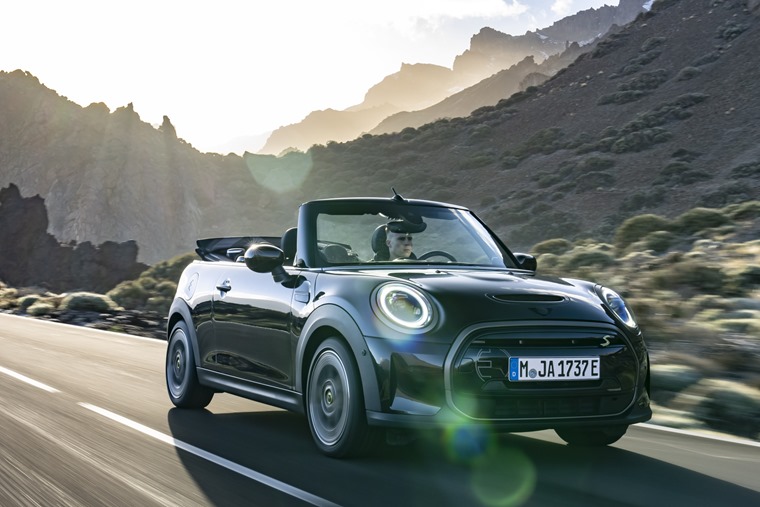 Mini Cooper SE Convertible styling
On the face of it, this could be a regular petrol-powered Mini Convertible, but its styling cues are mainly taken from the standard Mini Electric hatchback.
It gets the same alloy wheels (that are designed to be reminiscent of a three-pin plug) along with the Union Flag tail lights and chunkier grille.
Other details include bronze-finished trim pieces, which contrast nicely with the paint work; silver and black options will be offered.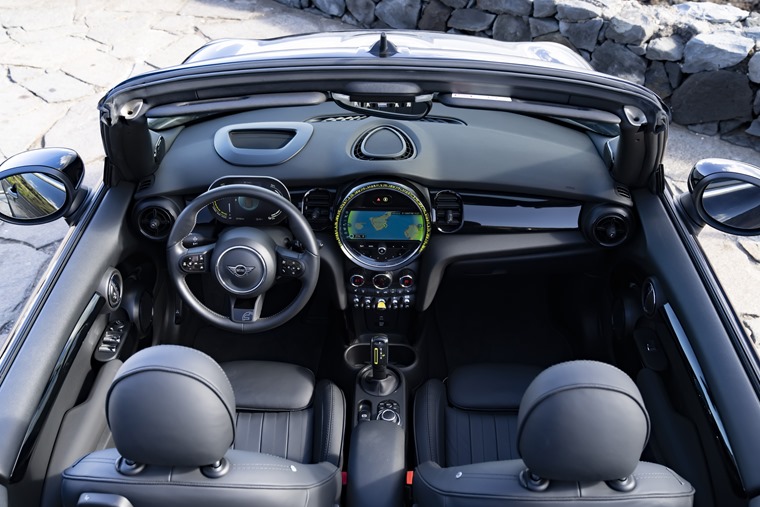 Mini Cooper SE Convertible interior and tech
Step inside and it's the same story – the cabriolet mirrors the design you'll find in the Mini Electric hatchback – which itself is very similar to the rest of the Mini line-up.
That means a centrally mounted infotainment system within the classic spherical speedo along with a digital driver display ahead of the steering wheel that displays key info including range.
Standard equipment includes piano-black trim, heated seats and smartphone mirroring.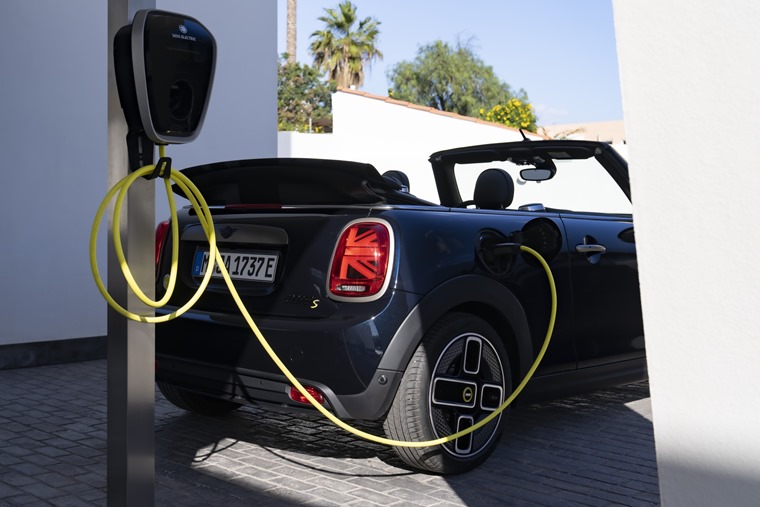 Mini Cooper SE Convertible drivetrain
The Convertible comes kitted out with the 32.6kWh battery pack fitted to the standard hatchback. That said, due to the extra weight overall range is reduced to just 125 miles – making the Mini Convertible Electric most at home in the city.
It produces around 180hp and can get from 0-62mph in 7.5 seconds – that's around the same as the standard Mini Electric hatchback.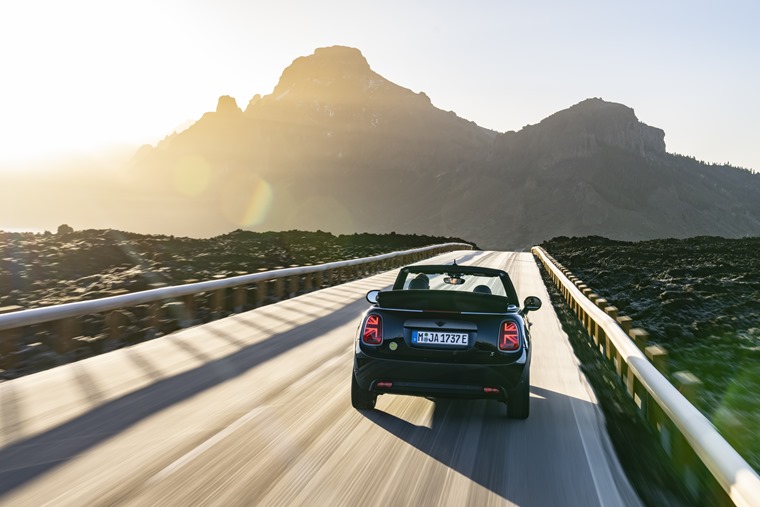 Mini Cooper SE Convertible lease deals
With just 150 Convertibles heading to the UK, it's safe to say it'll be a rare car. Combined with a hefty £52,000 list price, it's safe to say it won't be a car for everyone.
However, if you fancy a standard Mini Electric, then lease deals are available right now and, with list prices around £20,000 less expensive than the drop top, it's affordable too. Hit the button below to compare prices now.