What were the most popular vehicles on Leasing.com in May?
Whether you're after a car or van, you'll find offers from all the UK's leading brokers, leasing companies, dealers and car manufacturers available on Leasing.com.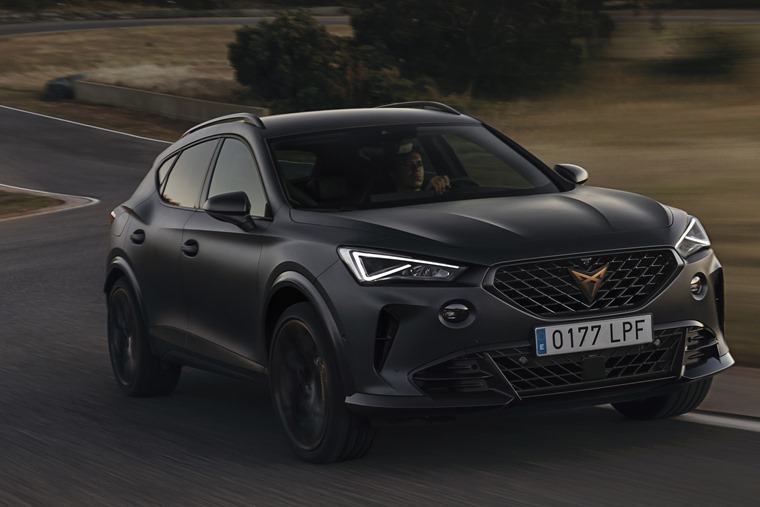 As the widely recognised benchmark for the industry, Leasing.com analyses millions of searches every month, uniquely from market-leading offers provided by the widest range of approved brokers, dealers, manufacturers and funders.
There's a common trend between the most searched for vehicles and price too, so it's a good way of finding out just which new cars you can get the best deals on in real time. So, how did things shape up last month?
Top ten most popular vehicles May 2023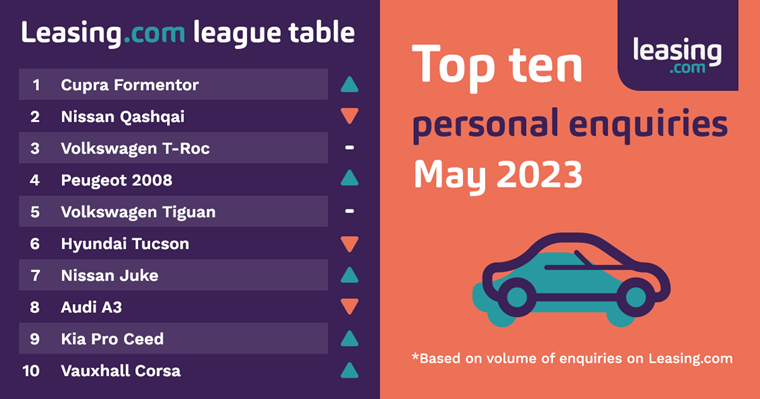 The top ten is dominated by crossovers this month, and there's a noticeable trend towards affordable brands premium ones. The Cupra Formentor takes the crown in May, pushing the ever-popular Qashqai into second position.
1. Cupra Formentor
Fancy an Ateca but something that looks a little sportier? Enter the Cupra Formentor. The Spanish brand is a relative newcomer in the grand scheme of things, but it's been flying high in the leasing charts since it arrived in the UK.
The Formentor is available with a range of petrol and plug-in drivetrains and, despite its exceptionally sporty looks, one might cost you less than you think – prices currently start from well under £300 per month. No wonder it's such a hit.
Compare Cupra Formentor leasing deals
2. Nissan Qashqai
Taking second position, the Nissan Qashqai is consistently in the top three most popular lease cars. Why? Well it features clever new hybrid tech which gives it the same smoothness and refinement you get from an EV – with the convenience of a conventional petrol car.
Combined with its great looks and attractive pricing, it's no wonder the Qashqai is proving a popular hit. With prices starting from around £200 per month, you can compare prices by hitting the button below.
Compare Nissan Qashqai leasing deals
3. Volkswagen T-Roc
This handsome crossover model sits between the smaller T-Cross and the larger Tiguan in Volkswagen's line-up. Demand for this crossover has really shot up over the last month or two, pushing it on to the podium in May.
When you see monthly prices, it's little wonder why. Hit the button below to see how much you could save by choosing to lease a Kona.
Compare Volkswagen T-Roc leasing deals
4. Peugeot 2008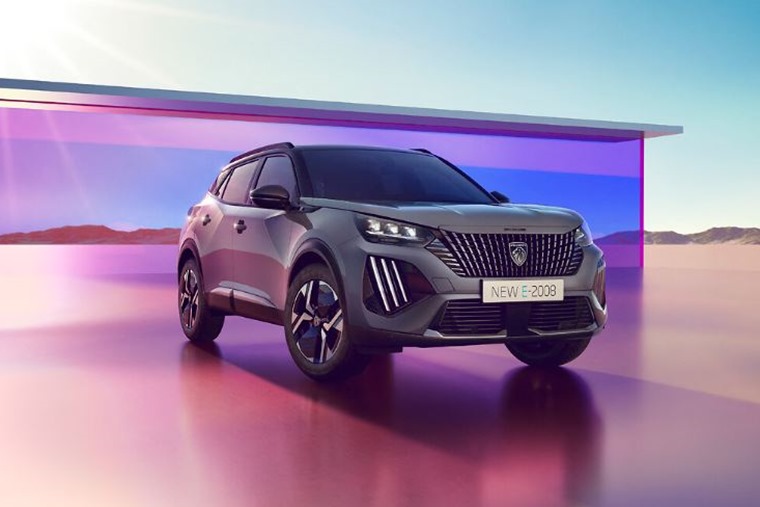 For those looking for something that offers all style of the 3008 but want a smaller car, the 2008 is a great choice. It's easy to drive and, despite its smaller dimensions, is still a practical family car.
What's more, it's available as the all-electric e-2008, which has no doubt helped it climb its way through the charts into fourth position. A great looking all-rounder – compare prices by hitting the button below.
Compare Peugeot 2008 leasing deals
5. Volkswagen Tiguan
Yet another crossover, and yet another Volkswagen: yes, the Tiguan has been taking the leasing market by storm in recent months and ended May as the fifth most searched for car on Leasing.com.
With a choice of petrol, diesel, hybrid and plug-in hybrid drivetrains, there's something for everyone in the range. A host of clever safety and semi-autonomous driving tech is also on offer in this practical family SUV.
Compare Volkswagen Tiguan leasing deals
6. Hyundai Tucson
Coming in a close second, the Hyundai Tucson offers a similar proposition to the Qashqai but wraps everything up in a quirky body. The latest model introduces a notable improvement when it comes to refinement and tech too.
You can choose a range of hybrid drivetrains, including a plug-in. Watch Howard's latest review above to find out just what makes it so special – and such a hit with leasing customers.
Compare Hyundai Tucson leasing deals
7. Nissan Juke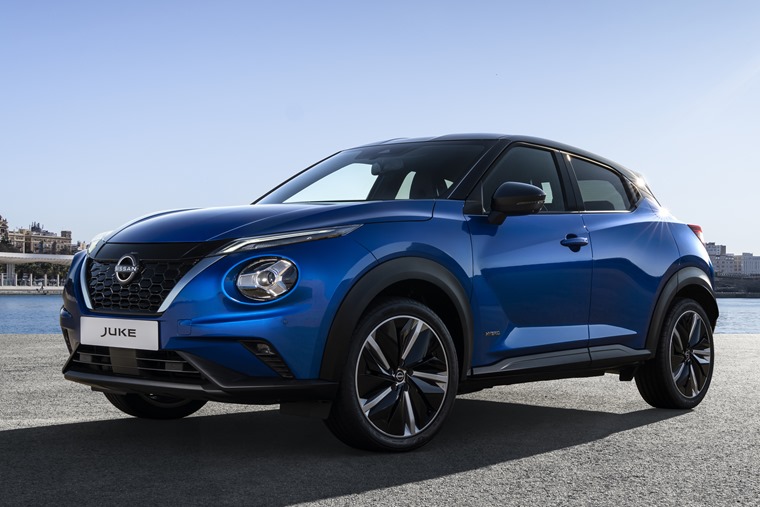 The Nissan Juke has been a popular car for many years now, and it remains a really attractive option for those looking to lease the most car for the least amount of money – Juke deals currently start from around £200 per month, significantly undercutting some rivals.
Its affordability is in part thanks to the wide range of trim levels on offer, with entry-level Jukes featuring impressive specifications.
Compare Nissan Juke leasing deals
8. Audi A3
If you want a premium-feeling hatchback for around £250 per month, the Audi A3 is for you. The continued popularity of this model shows there's still a market for compact hatchback models despite the SUV's rise in popularity.
Comfortable, capable and available with a host of impressive tech, it's got to be the classiest hatchback car currently available.
9. Kia Pro Ceed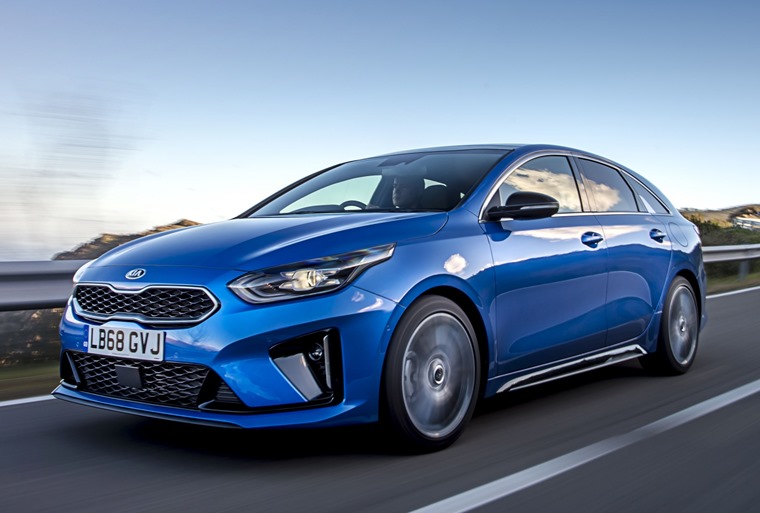 If you want a practical family hatchback with fastback looks, then the Kia Pro Ceed makes an excellent choice. It's more spacious than cars like the i30 Fastback, and boasts great looks to boot.
And when you look at prices for this Shooting Brake, it's little wonder why it's made it into the top ten in May – lease deals are available from under £200 per month. Click the button below to compare prices and customise your lease deal.
Compare Kia Pro Ceed leasing deals
10. Vauxhall Corsa
The good old Vauxhall Corsa has been in the limelight for a while now, taking the small car crown from the ageing Ford Fiesta (which won't be replaced when it eventually ends production). Sitting in the top ten, however, proves there's still a healthy market for small cars.
And the Corsa is one of the best. Its diminutive size doesn't detract from the driving experience, and it feels like an exceptionally well put together car that's just as capable on the motorway as it is in town. The option of an all-electric model has no doubt boosted its popularly even further.
Compare Vauxhall Corsa leasing deals
Why are more people choosing to lease?
With more leasing offers advertised on Leasing.com than on any other marketplace, Leasing.com is a fantastic tool for gleaning the latest data. In these tough times, leasing is one of the few forms of finance that continues to grow.
But why are people choosing to lease rather than opt for a PCP deal? Watch our new video to find out just what makes leasing such a sensible option in 2023 and beyond. Or start comparing prices right now by clicking the button below.