Renault 4 reborn at the Paris Motor Show
Hot on the heels of the Renault 5 concept, Renault has revealed the 4L concept at the Paris Motor Show.
The concept is named the 4EVER Trophy, and takes the form of a small electric crossover kitted out for adventure. It's now 30 years since the last Renault 4L rolled off the production line. Here's what we know about the new model so far.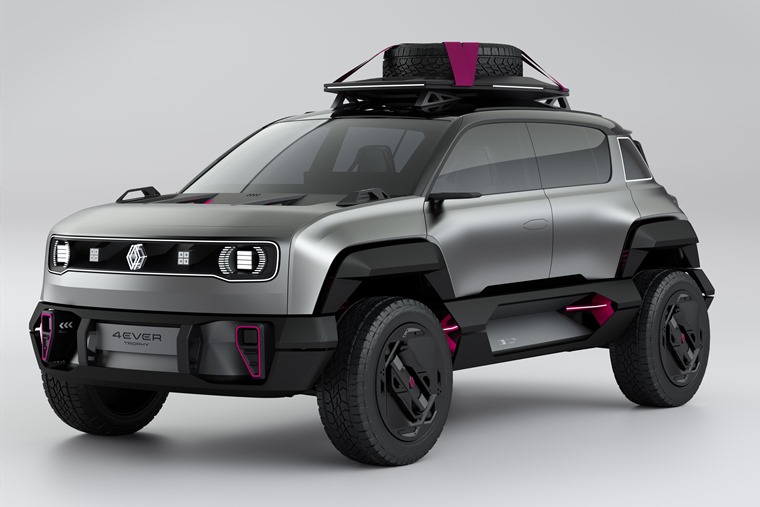 Renault 4 concept fast facts
Follows retro lead of R5 supermini revealed last year
4EVER Trophy is precursor to production model coming by 2025
Features raised SUV-like ride height
Gets an all-electric drivetrain
Focuses on practicality

Renault 4L styling
The 4L currently takes the guise of the 4EVER Trophy concept. But it's clear the lines and silhouette take direct inspiration from the classic model. Up front, the squared off grille incorporates a set of LED headlights, while the front flanks and edges have a minimalist look to them.
The rear trapezoidal side windows are undoubtedly a nod to the original model, as are the rear light units. The main talking point style-wise is its raised ride height and roofrack laiden with a spare wheel and tools – this is a concept car set for adventure, suggesting we can expect production models to be rugged too.
The show car has generous curves and a very elaborate grille. The 'ultra tech' connections between the spokes and bodywork bring an added layer of precision and modernity. The same can be said for the meticulously honed rim around the roof.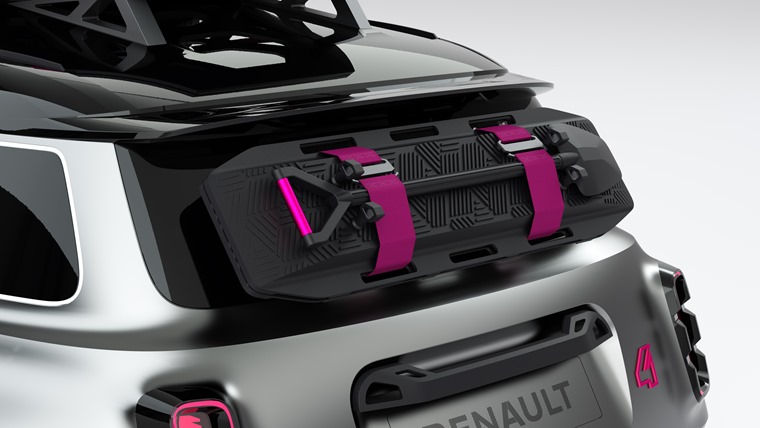 Renault 4L drivetrain
Only the external images have been revealed so far, and details on the exact specs of the electric drivetrain are low on the ground. But Renault says a focus on lightness means this is an EV that will be as happy tackling sand dunes as city streets.
We do know it'll use the same CMF-BEV platform that the upcoming Renault 5 will use. It's all part of Renault's efforts to offer a fully electrified line-up by 2025, and will likely sit below the 5 in the line-up when it finally launches.
Whe 5 gets a 130hp electric motor and a range of around 250 miles. Given it'll sit below the 5 in the line-up, we reckon it could have a smaller (and lighter) battery and be more affordable when it arrives in 2024 or 2025.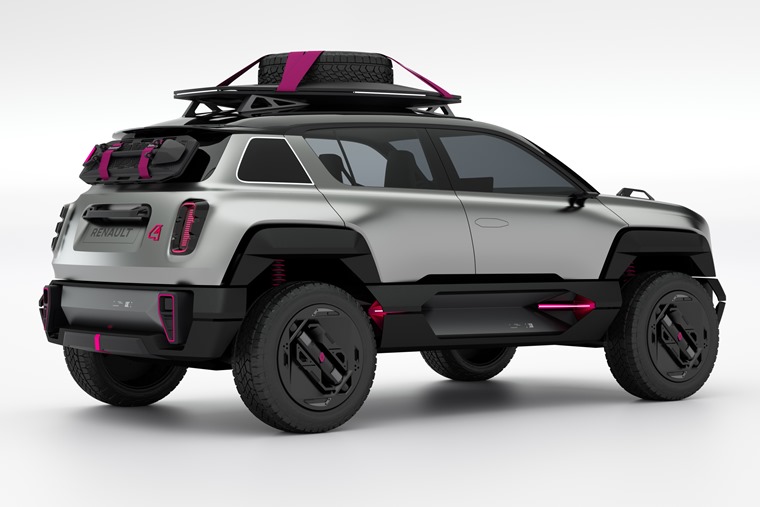 Renault 4L release date
We'll bring you more details on the 4 once it's been revealed in Paris. In the meantime, you can check out Renault leasing plans available right now by hitting the button below.