Skoda Enyaq Laurin and Klement model on the way
Skoda Auto is launching its all-new Enyaq Laurin and Klement model – a luxurious version of its electric SUV.
Laurin & Klement is the most premium trim level the Czech manufacturer offers, and in the case of the Enyaq it means more power, more range and a host of other changes. Here's what you need to know.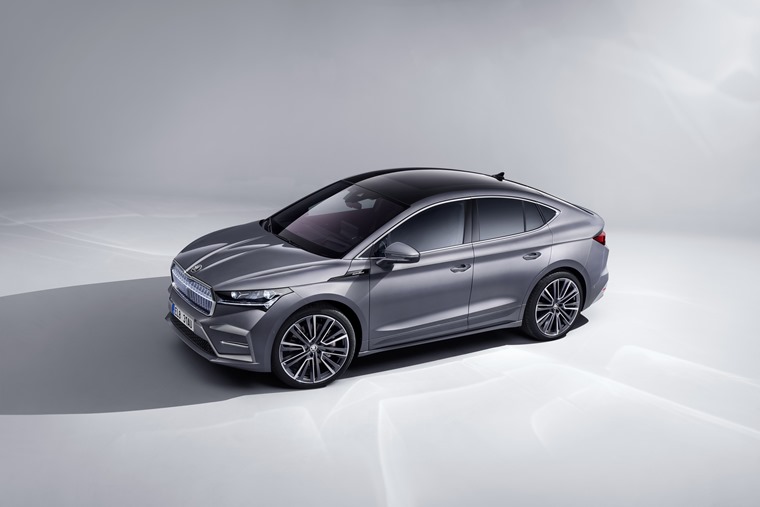 Skoda Enyaq fast facts
Increased power at 285 PS (210 kW)
Increased range of up to 354 miles (570 kilometres) on WLTP cycle
New exterior and interior design features
First model with a new user interface for enhanced ease of use, with updated graphics reflecting the new Skoda CI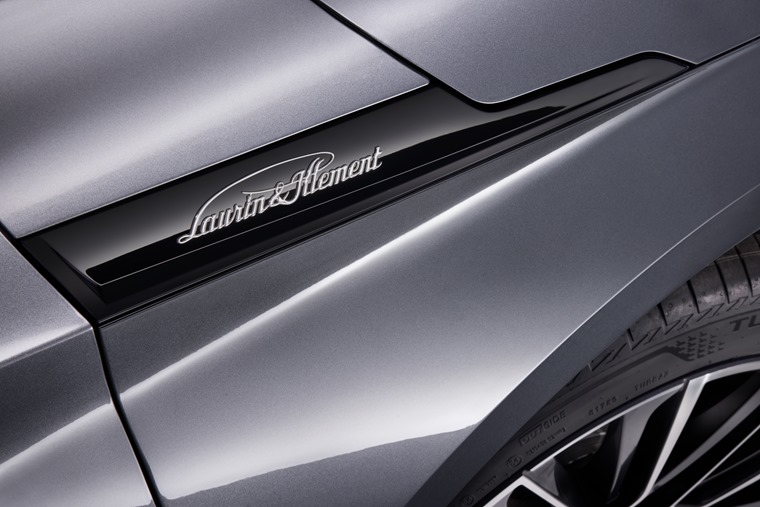 Skoda Enyaq styling
The Skoda Enyaq L&K boasts identifiable exclusive Platinum Grey detailing on its model-specific bumpers as well as the diffuser and exterior mirrors.
Alongside this, the side skirts are painted in the body colour, with the window frames and roof rails finished in chrome – as is the frame of the Skoda grille, which features the Crystal Face illuminated by 131 LEDs as standard.
Both the rear side and rear window are tinted ('Privacy Glass'), with the Enyaq L&K featuring specific 20-inch alloy wheels or an optional 21-inches.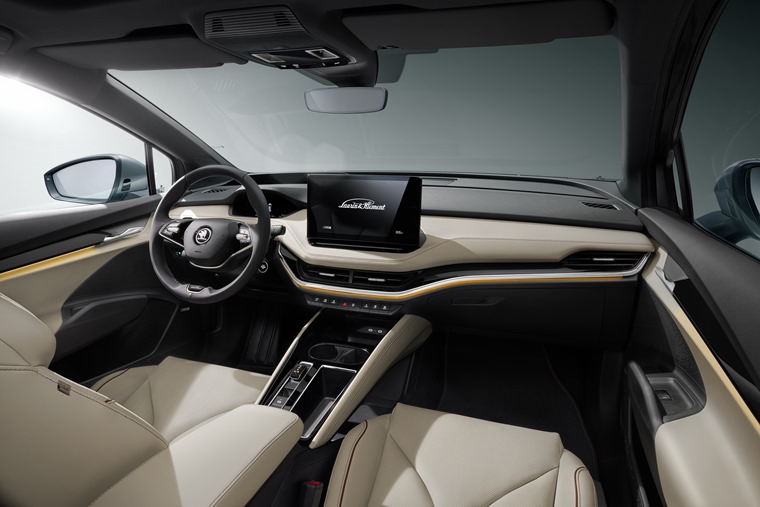 Skoda Enyaq interior and tech
Skoda offers two specific design selections, the L&K Shell with beige leather upholstery comes as standard, whilst there is an optional L&K Black, which features black leather. Offering comfort, the front seats of the L&K version include ventilation and massage functions which are activated via the infotainment menu.
Skoda have revised the entire menu structure on the infotainment system, which now comes with three basic buttons, all of which are displayed in three corners of the screen. Drivers can also select up to five shortcuts to control vehicle functions, such as Lane Assist, windscreen heating or the air recirculation function.
The Enyaq L&K will debut a new software version which all further Enyaq models will also use.
Skoda Enyaq drivetrain and battery
The all-new SUV debuts with a new battery and drive package. Offering an increased output of 285 PS (210 kW), the Enyaq L&K also offers better acceleration and a longer range.
The rear-wheel drive Enyaq L&K 85 goes from 0 to 62 mph in 6.7 seconds, which is almost two seconds quicker than the previous rear-wheel drive Enyaq 80. The new version has a top speed of 112 miles (180 km/h) and a maximum range on the WLTP cycle of 354 miles (570 kilometers).
There is also an all-wheel drive version, the Enyaq L&K 85X, which goes 0 to 62 mph in just 6.6 seconds and has a range of up to 342 miles (550 kilometers). Whilst the battery charging time has been improved, as it can be charged from 10 to 80 per cent of its capacity in less than 30 minutes.
Skoda Enyaq Lease deals
If you can't wait for the new model of the Enyaq to land on Leasing.com, why not check out our other offers that we have available on the current range – including the sleek iV Coupe.