Baby Tesla teaser: Everything we know so far
Tesla has revealed a teaser shot of an affordable new model, that's probably called the "Model 2". Its name, and indeed most details, are being kept closely under wraps.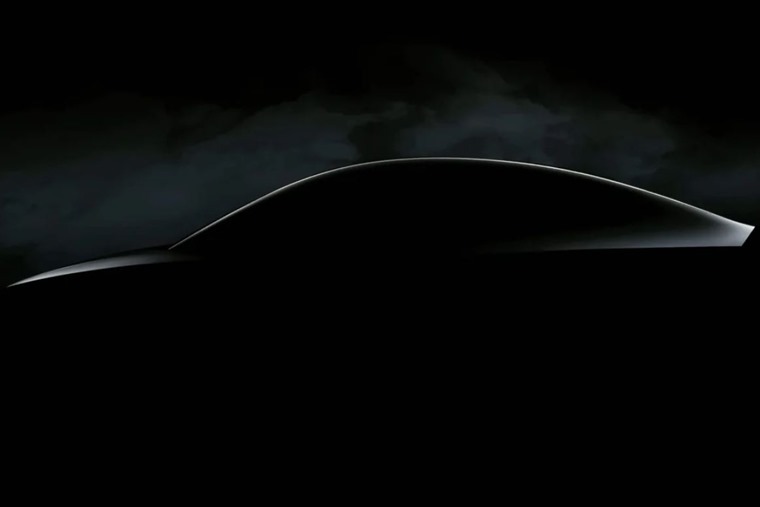 Here's what we know so far.
Silhouette shows new car mirrors larger Tesla lines
It'll be most affordable to date
Will share tech with Models 3 and Y
Teaser revealed at Tesla investor event
Baby Tesla styling
The dark silhouette image doesn't give much away, but it is unmistakably a Tesla, borrowing the lines from larger cars like the Tesla Model 3. The bonnet seems to have a less dramatic curve, while the rear end might be a little shorter than the larger model.
Baby Tesla drivetrain and technology
Aside from the picture that was revealed at a Tesla investor event, not much is known about what will underpin the new model.
But it's likely that it'll feature similar drivetrains to those in the Model 3 and Model Y, while a shorter range and less impressive performance stats will mark it out as the entry-level model.
That said, Tesla is keen to point out that the design of the products and manufacturing techniques are "above anything else that is present in the industry".
Baby Tesla release date
No further info has been given about when we're likely to see the new model, but we reckon it'll be unveiled sometime in 2024, with deliveries commencing in 2025.
Tesla's CEO, Elon Musk, commented: "People always want to know what our next product is. We obviously need to have a proper dedicated product launch.
"I just want to emphasise that we are actually building a new product, actually designing a new product – we're not sitting on our hands here".
We'll bring you more information as soon as we know more. Tesla recently confirmed that production of RHD Model S and X models has ceased – another indication that the company is working on all-new models – including a potential Model 2.
In the meantime, you can check our and compare leasing prices for Tesla's current model range by hitting the button below.