Volkswagen ID.2all: VW's electric Golf revealed
Volkswagen has revealed its ID.2all in concept form. Featuring an all-electric drivetrain, it's set to enter production in 2025.
Designed to be as affordable as possible, could this be the car that truly democratises electric power? Here's what we know so far.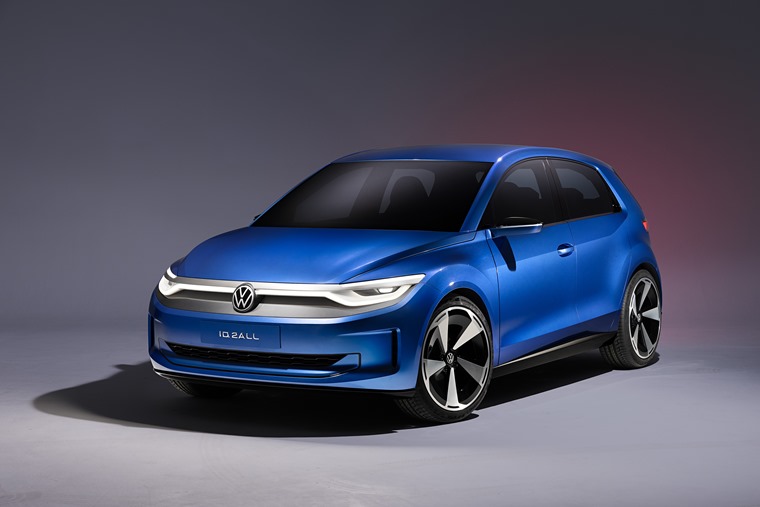 Volkswagen ID.2all fast facts
Similar styling to current Golf
Will get 300+ miles of range
226hp from single electric motor
Next-gen infotainment system
Set to enter production in 2025/26

Volkswagen ID.2all styling
The ID.2all is currently still a concept, but its styling hints that this is the car that's designed to replace (or at least offer an electric alternative) to the Golf. It looks very similar to the current hatchback from many angles, particularly at the front.
There's a sleek set of LED headlights that join neatly together with a light bar spanning the full width of the grille. At the rear, the tail lights are also a single unit, with the Volkswagen logo incorporated into the design.
Another interesting feature is the recessed rear door handles that mould neatly into the rear quarters. The large alloy wheels, rear spoiler and bumper diffusers also hint that this is an EV that will focus on offering a sporty driving experience.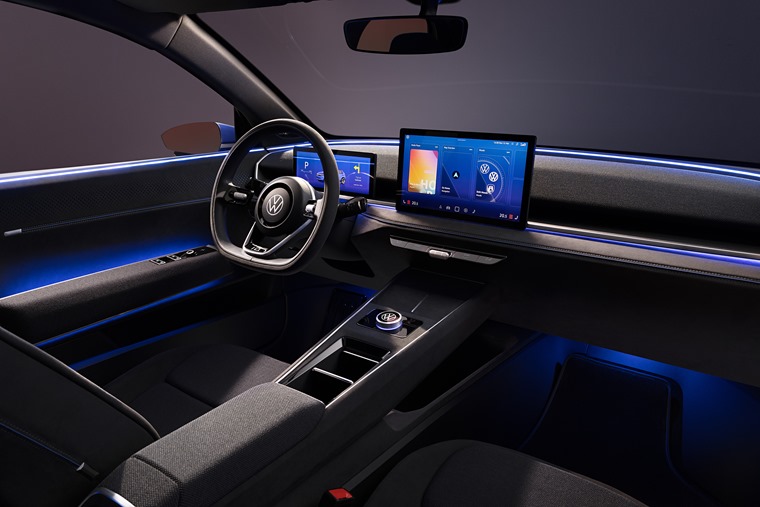 Volkswagen ID.2all interior and tech
Inside, the interior is all new and will feature the next generation of Volkswagen infotainment tech. You'll get an 11in digital driver display as well as a larger infotainment touchscreen that floats above the dashboard.
There appears to be some physical button controls too, which marks a move away from touch-sensitive interfaces for the brand. Space is also up, with the ID.2all set to offer substantially more luggage capacity than the current Golf.
We expect it'll be offered with a host of driver-assistance and semi-autonomous driving tech too, although this is yet to be confirmed.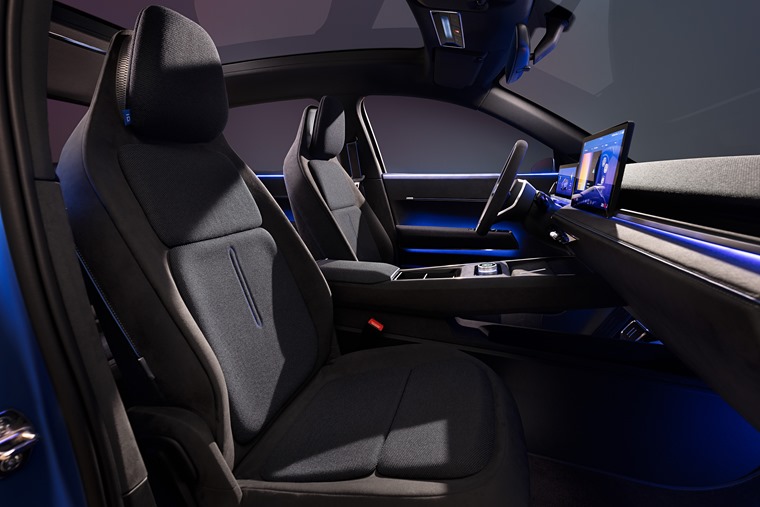 Volkswagen ID.2all drivetrain
Exact specs are to be confirmed, but the electric drivetrain will be able to offer around 300 miles of range according to Volkswagen. It'll also be front-wheel drive (just like the Golf) and be powered by a single electric motor producing 226hp.
That will give it a sub-seven second 0-62mph time. We know that it'll feature rapid charging capabilities too, with an 80% charge possible in around 20 minutes using a fast charger.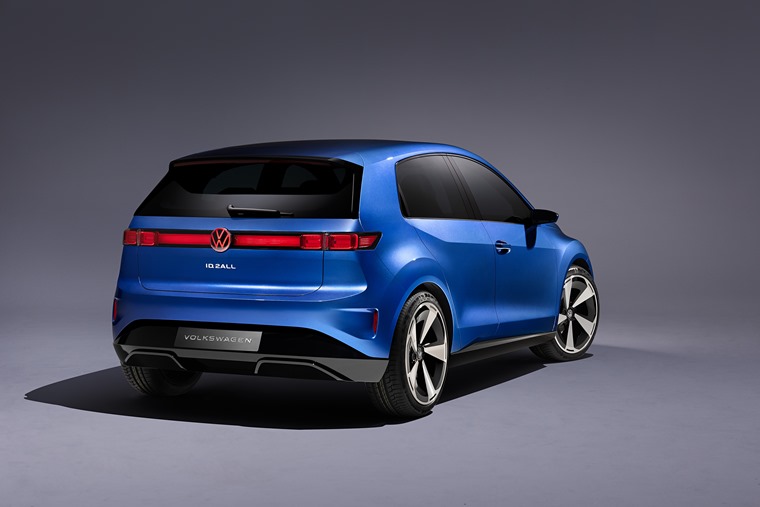 Volkswagen ID.2all release date
The ID.2all is still a way from entering production, with the model expected to launch by 2026 at the latest. We'll bring you further details and tech specs as soon as they are released.
in the meantime, you can check out electric Volkswagens that are available right now by simply hitting the button below. You can compare ranges and leasing prices on all its current line-up.