Volkswagen ID.1: Everything we know so far
Volkswagen has revealed a teaser image of what could be the ID.1 – a small, entry-level EV that'll cost less than £20,000.
Taking inspiration from existing ID models, as well as the ID.Life concept, here's everything we know about it so far.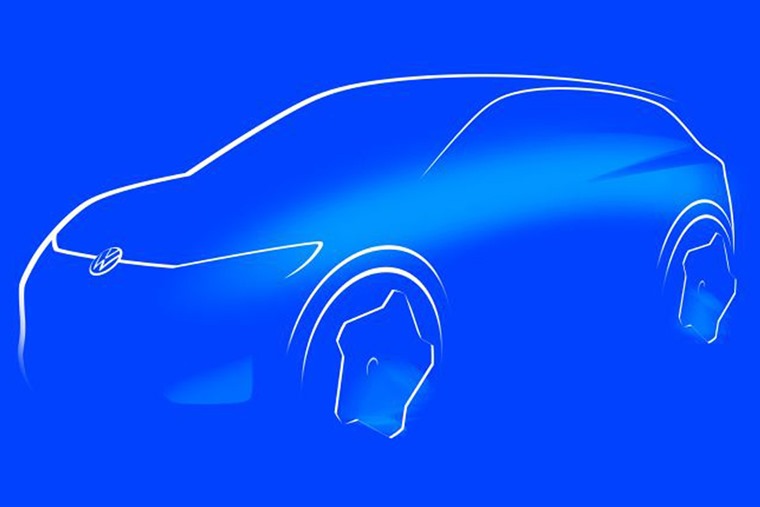 The only official picture is the teaser sketch you see above, although even at this stage it's obvious the ID.1 will take design cues straight from the ID.3 with a similar lighting signature and front end look.
The wheels look familiar too, with the car essentially resembling a smaller ID.3. Size-wise, it'll be the smallest EV in the Volkswagen range and will aim to take on cars like the Vauxhall Corsa E and Peugeot e-208.
That said, with list prices starting from less than £20,000 (£17,000 according to some sources), surely this new model won't be as capable as those two electric superminis? Not necessarily.
Volkswagen is hoping to keep costs down by using a small 24kWh battery pack. While that's smaller than some models, it's the same size as the Mini Electric uses, and some sources say that range could be as much as 185 miles.
Based on a cut down ID.3 platform, it's no surprise to hear that the floorpan will also spawn Seat and Skoda-badged varieties. We also know that a crossover variation of the ID.1 (probably the ID.2) will join the supermini shortly after its launch.
With Volkswagen aiming for 70% of all sales to be electrified vehicles by 2030, the ID.1 is just one of several models set to launch over the coming years. We'll bring you more details as soon as they are revealed.