Maxus T90EV: Electric pick-up is heading to the UK
Say hello to the Maxus T90EV – officially the UK's first fully electric pick-up.
The Chinese brand (previously known as LDV) already has electric commercial vehicles on the market, and the arrival of this new model will further expand its portfolio. Here's what we know so far.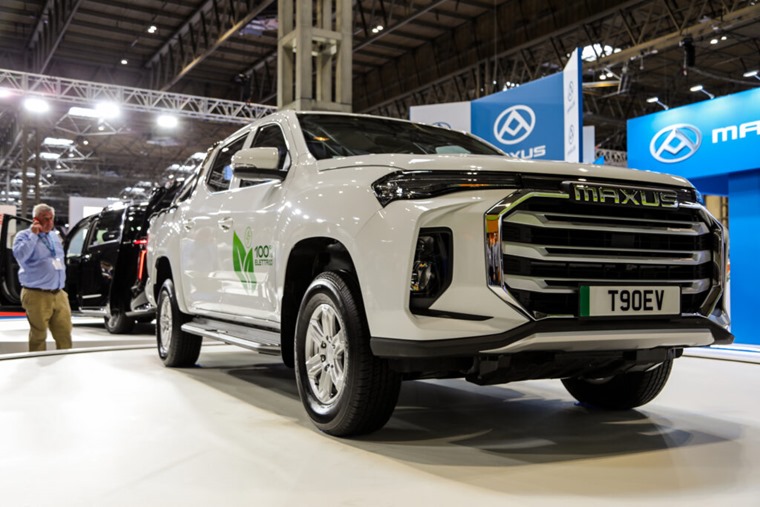 Maxus T90EV styling
The T90EV is actually based on an existing combustion-powered pick-up, and its styling reflects this. Apart from the name, there's nothing to suggest that this is a fully electric vehicle at all.
Up front, sharp, angular design cues give the pick-up an aggressive look, while the rear appears to feature a full-width light bar that wraps around the large Maxus insignia on the tailgate.
Size-wise, it's pretty much bang on for a pick-up: it's 5.3 metres long, with maximum cargo bed payload of 740kg. This means according to UK legislation, it doesn't actually qualify as a commercial vehicle.
Maxus T90EV interior
There's no official pictures of the inside yet, but the existing images make it clear that we can expect to see the T90EV in double-cab flavour making it a practical proposition for work and leisure.
Standard equipment is likely to include a 10in infotainment touchscreen with a reversing camera, although we'll have to wait and see exactly what the interior will look like.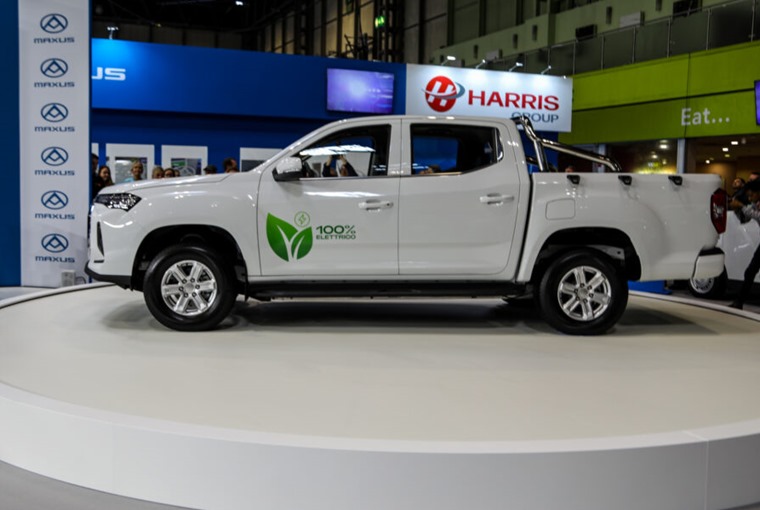 Maxus T90EV drivetrain
An 89kWh battery pack can be found under the chassis, which powers a 200hp electric motor at the rear. According to Maxus, it'll offer a range of up to 198 miles, but that's likely to be slightly less in the real world.
Given its rear-wheel drive layout, from launch the T90EV might not be the best choice if you're after a capable off-roading pick-up, although further versions could feature down the line.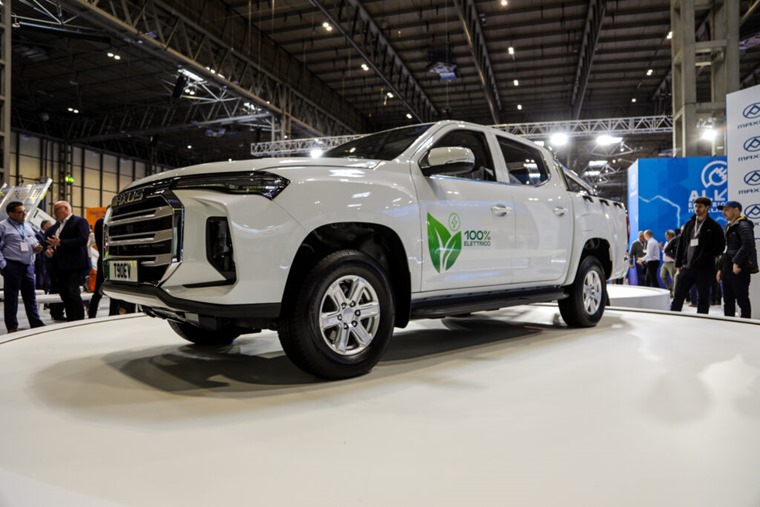 Maxus T90EV prices and release date
Further specs and list prices of the Maxus T90EV are to be confirmed, but we think that UK deliveries are likely to start in early 2023.
In the meantime, you can check out Maxus vehicles available right now by hitting the button below.