Fiery BMW M3 CS is on the way
Say hello to the BMW M3 CS – an all-new lightweight edition that offers some serious power.
With 550hp and all-wheel-drive featuring as standard, it gets from 0-62mph in just 3.4 seconds. Here's everything you need to know.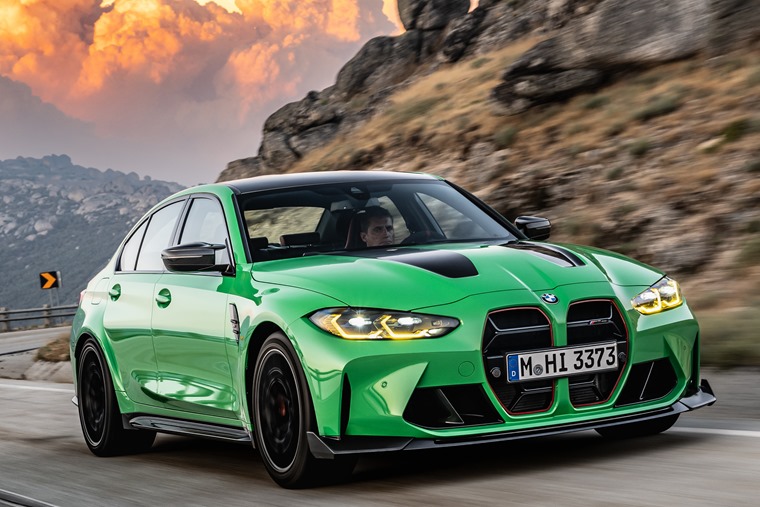 BMW M3 CS styling
From all angles, it's obvious the CS is something a little more special than the standard M3. Up front, the bumper, grille and splitter are significantly larger than the normal model.
It's the same story around the side, where you'll find there's some large side skirts that run the length of the car. Towards the rear, the diffuser and boot lid spoiler are more prominent too.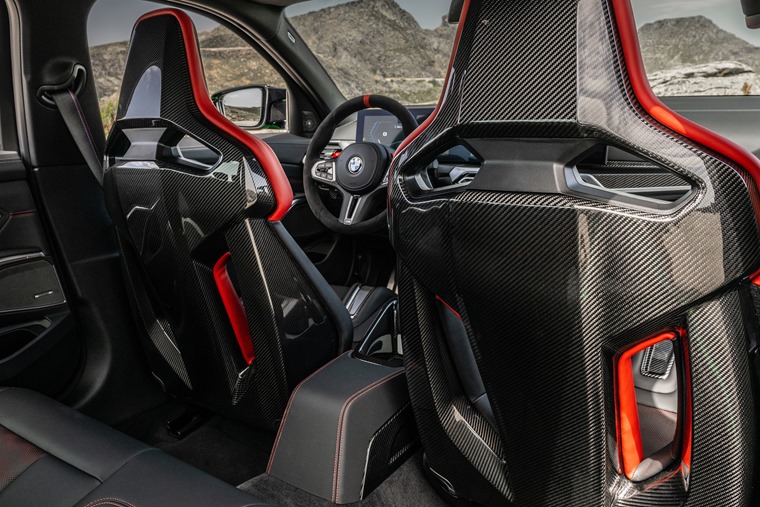 BMW M3 CS interior and tech
Standard equipment includes tonnes of carbon fibre interior trim – as well as carbon fibre bucket seats. The CS has been designed to be as light as possible, and that shows in the interior design.
That said, you get the latest BMW tech including a fantastic 15in infotainment system and 12in digital driver display. The pair of monitors are formed as a single unit.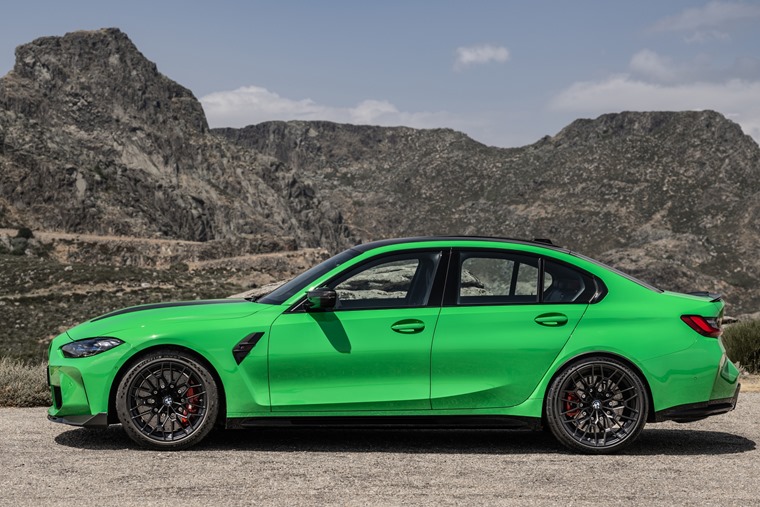 BMW M3 CS drivetrain
Despite efforts to reduce weight, BMW hasn't forgotten about the drivetrain – it gets a 40hp boost over the standard car, with 550hp being pumped out of the 3.0-litre six-cylinder engine.
The pair of turbos have been enhanced to get as much power from the unit as possible –which you'll also find in the likes of the M3 Competition. With all-wheel-drive and an eight-speed automatic gearbox, it's been designed to take on cars like Audi's RS4.
Despite weighing 20kg less than the standard car, the body is stiffer too, meaning it all adds up to become one serious driver's car.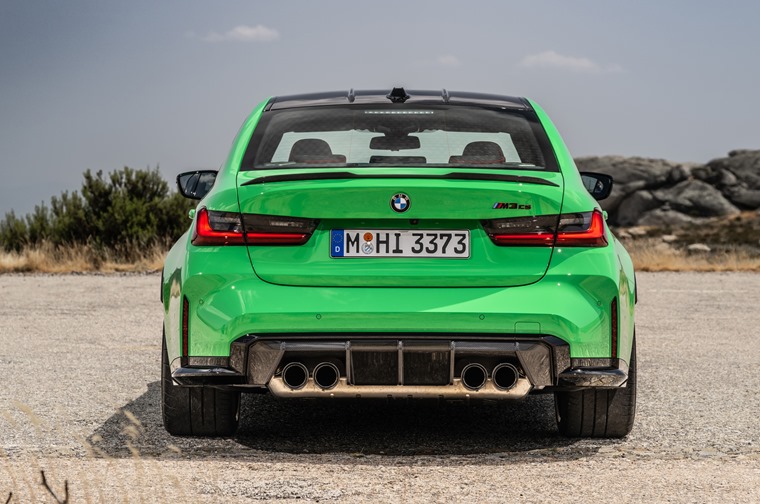 BMW M3 CS release date
The M3 CS is set to hit the market later in spring, with deliveries starting in the UK by summer. List prices are set to start north of £115,000 – that's quite a premium over a standard model.
You can check out and compare BMW lease deals right now by hitting the button below.