Review: Peugeot 208 facelift 2016
Car makers can often be too stuck in their ways. One of the most frustrating examples of this is the habitual 'three years, refresh, three years, new model' cycle.
We've seen it with the Range Rover Evoque recently. The car's selling like fresh fish at a penguin party with next-to-no signs of aging but because this is the industry, it must be needlessly tinkered with to 'keep it at the front of the market' or whatever they'd have us believe.
The Peugeot 208 is another instance of that arguably unnecessary fiddling. The original supermini gave a good fight to the Fiesta and Corsa when it replaced the 207 in 2012. It was well styled, well priced, as practical as its rivals, and, thanks in part to the dinky Mario Kart-style steering wheel, really fun to drive.
Brits clearly agreed; the UK is the 208's third biggest market with more than 100,000 of the one million units shifted globally so far ending up in British hands.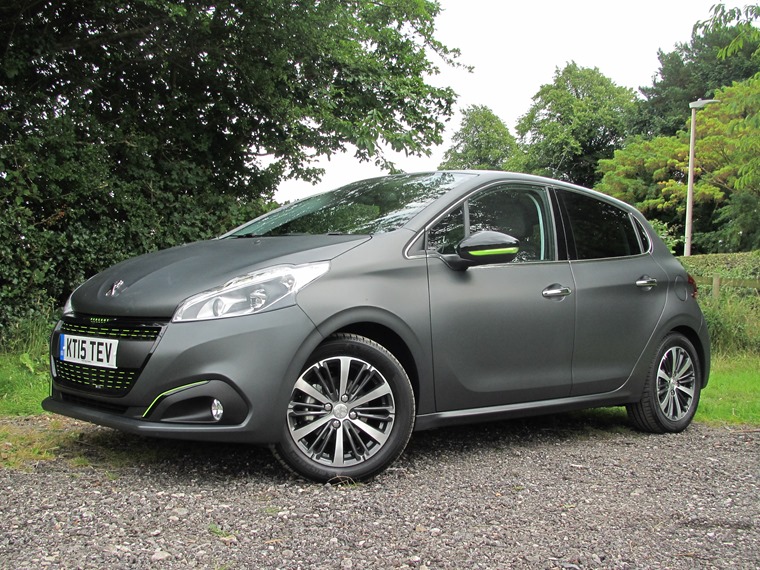 Search 208 leasing deals: business / personal
So a hit unquestionably but exactly three years on, the peeps at Peugeot feel they could make more of the 208, it's not been refreshed, it's been 're-energised', or at least that's what the posters say.
As a result, buyers can specify a range of new personalisation options for their 208, a move which mimics how the 108 can be heavily tailored for individual tastes. Also, with car leasing deals, many choices and configurations are available if you wish to be a little bit more specific.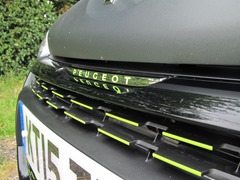 As such, our test model comes in matt grey with dashes of lime green detailing. It's an odd combination – like grating parmesan cheese over a tikka masala - but we like it (we think). The flat 'Ice Grey' panels are peculiar enough but the green is a real leftfield move. The green theme continues inside too, popping up on the stitching, seats and door handles.
Peugeot reckons new headlights and bumpers shift the 208 more upmarket but the most convincing area of improvement is under the bonnet where you'll now find a range of Euro 6 engines, some of which first appeared in the 308 SW estate last year.
Engines
There's a trio of 1.6 HDi diesels with power outputs of 75-, 100-, and 120bhp, the least powerful of which offers a staggering 94.2mpg combined at 79g/km CO2; a hybrid would be chuffed with those numbers.
Petrol options now include the 1.2-litre PureTech with 110bhp and stop/start, which brings CO2 emissions down to 103g/km.
We're driving the middle diesel here though, the five-door 1.6 BlueHDi 100, mated to a five-speed manual transmission, in the third tier (of four) Allure trim.
It ain't easy being green (and grey):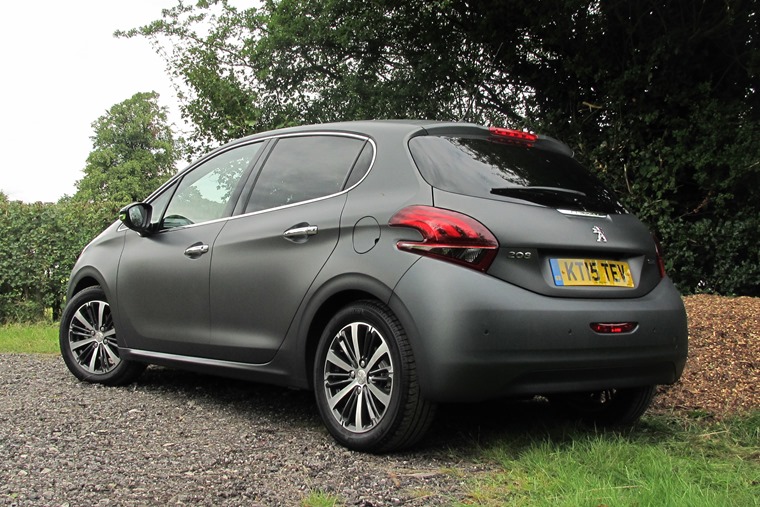 On the road
On a mix of inner city and motorway driving, it claims to return 83.1mpg but we only achieved low-70s after a very motorway-heavy route. This is the exact same model that achieved an average fuel consumption of 141mpg and covered 1,337 miles on a single tank of diesel so what do we know?!
Emitting just 87g/km of CO2 means it qualifies for £0 VED (or 'free road tax') regardless of how heavy your right foot is.
Behind the wheel, the actual driving experience of the 208 remains unchanged. It wasn't perfect before but there's no question that the 208's shrunken steering wheel contributes something different to the crowded supermini arena; it is the very definition of 'chuckable' even if the overall feel is ultimately a bit empty.
No-one expects significant changes to handling with a model refresh but in three years' time, ramping up driver feedback would make it a more threatening force to the Fiesta.
It really has to be the end of the line for this five-speed manual gearbox though. It's floppy, vague and shortening the throw between gears would complement the 208's aforementioned 'chuckability'. Extended stints in fifth suggests a sixth would benefit fuel economy by reducing the revs too.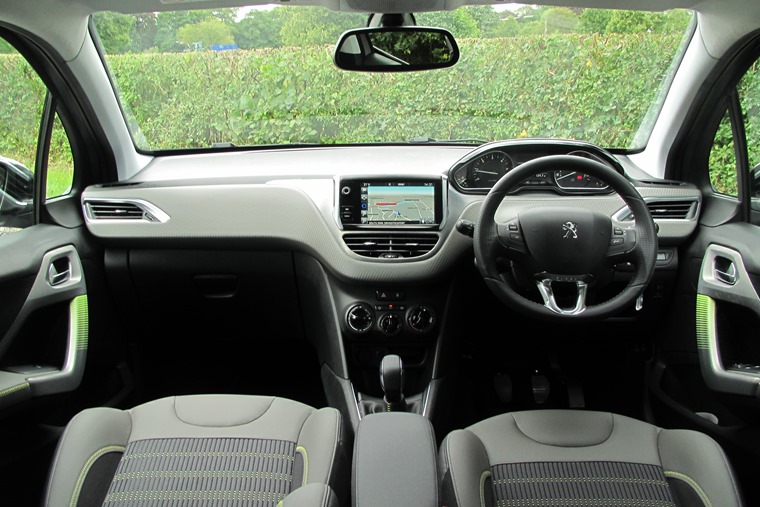 Another flaw of the original 208 was the seven-inch touchscreen and the same sluggish system is still here, as clunky and frustrating as ever.
Many get upset at Peugeot's i-Cockpit layout with frequent complaints that the steering wheel obscures the speedo and other dials.
It really does depend on how you sit though. Sit low and you can position the steering wheel so you can see everything, apart from where the bonnet ends. Sit more upright and you'll get a better view of the road but the steering wheel is sure to get in the way of something. It's your choice what you sacrifice.
Our 1.6 BlueHDi 100 Allure retailed at £17,045 on the road, with average business deals ringing in at £178, while personal users can typically pay £227 a month.
Verdict
The 208 remains a notable fixture in the saturated supermini market.
It is more efficient than its most frugal rivals while the dinky steering wheel and new personalisation options add a novel dash of fun, even if the Fiesta delivers more on the driver enjoyment front.
208 at a glance:
For: New diesel engines are impressively efficient, small steering wheel creates a fun Mario Kart feel, left-field personalisation touches add even more fun
Against: Same sluggish infotainment system, floppy manual gearbox dampens the fun
Model tested: 1.6 BlueHDi 100 Allure 5dr 5MT (£17,045 OTR)
Length: 3973mm
Width: 2040mm
Height: 1460mm
Wheelbase: 2538mm
Boot space: 285 / 1152 litres
Fuel economy: 83.1mpg combined
CO2: 87g/km
0-62mph: 10.7secs
Top speed: 116mph
Average leasing rates: £178 / 227 (business / personal)
Available: Since June 2015