Lexus UX vs Lexus NX: Which premium crossover is best?
Advertising feature
Lexus has always had a great line-up of SUVs, and if you're looking for a premium crossover, it's a manufacturer that should be on your shortlist. But as the range has grown, it's become more difficult to choose. Take the UX and NX as an example.
Both are on offer with clever, turbocharged hybrid drivetrains. Both come with a smooth CVT transmission. Both offer stunning styling and an impressive spec. But is it worth plumping for the larger model? We compare these two popular premium crossovers.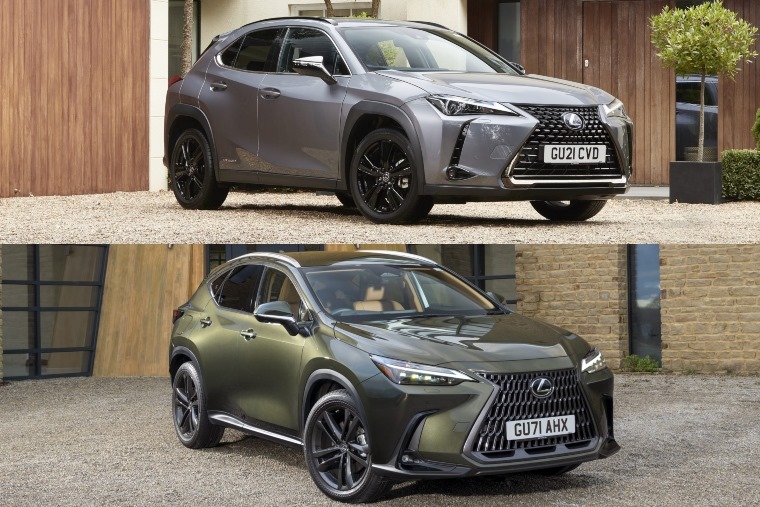 Compare Lexus deals with Kinto
Styling and size
The compact end of the crossover market has never been more crowded, but both the UX and NX have a look that sets them apart. Let's start with the UX. Up front there's a striking grille that stretches from the lower bumper right to the top of the bonnet shut line.
Its curves and creases and poised headlights and design cues immediately make it obvious that this is a Lexus product and, despite being the smaller of the two, it certainly has road presence. At the rear, you'll find a full-width light bar too.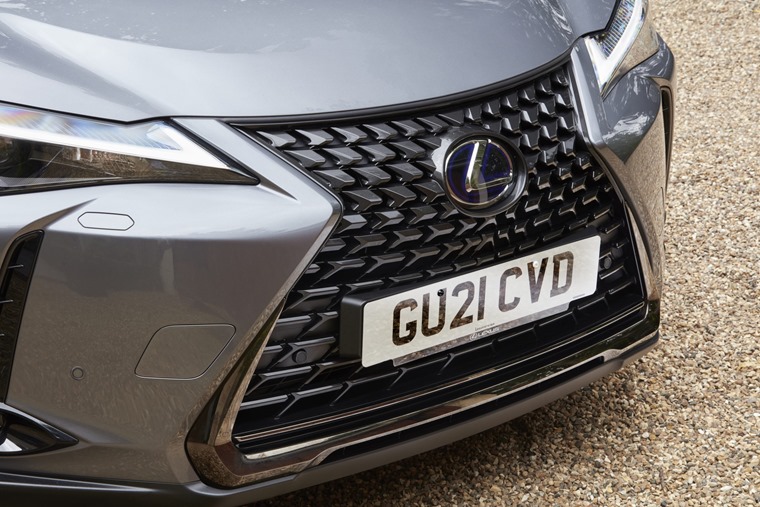 And the NX? Well it takes exactly the same formula of stunning design and takes things up a size. It gets an almost identical front end, but at the rear it is differentiated courtesy of a different tail light design and bumper designs.
It's also a little taller than the UX, offering a true SUV appearance rather than a compact crossover.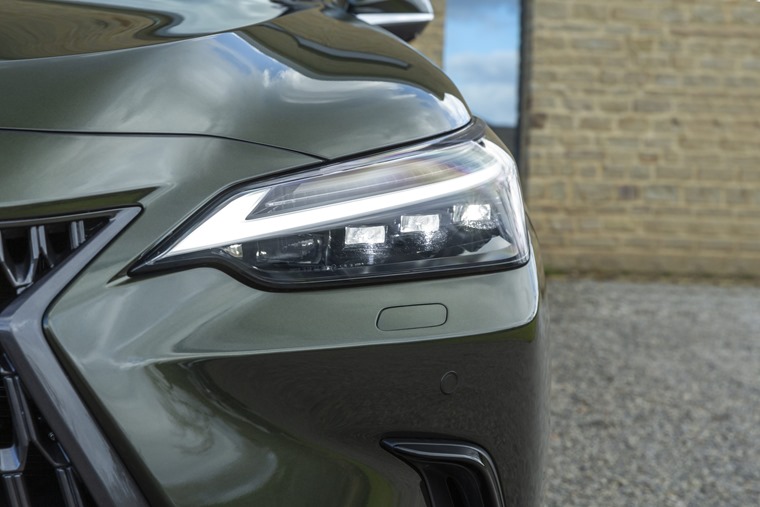 Size-wise, the UX comes in at just under 4.5m in length, while the NX nudges this up to just under 4.7m. That might not seem like a big difference, but around town the UX will naturally be the easier car to manoeuvre and park.
Put simply, both these models offer a stand-out design, although proportionally we're a big fan of the UX – its size suits its lines really well, and offers a desirable alternative to rivals like the BMW X2 and Audi Q2.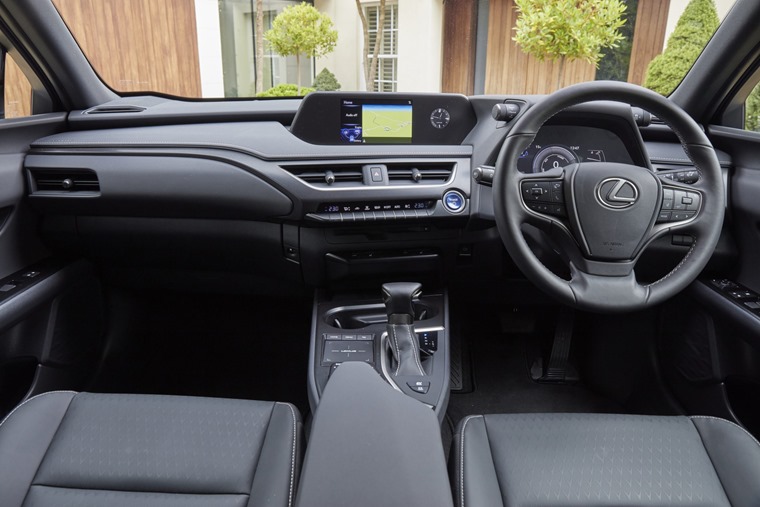 Interior and practicality
Just like the exterior, on the inside the UX and NX share a very similar design philosophy. The dashboard of both cars is uncluttered, clean and devoid of complicated buttons and controls.
Both feature a fantastic infotainment system that is compatible with Apple CarPlay and Android Auto and is angled towards the driver.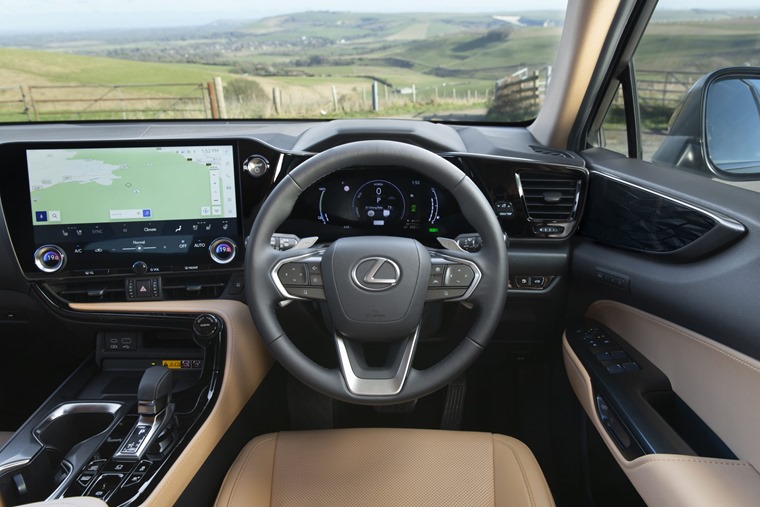 Compare Lexus UX Kinto deals
Compare Lexus NX Kinto deals
The only key difference is that, as standard, the UX will get slightly smaller 8in touchscreen unit than the 10in that comes with the UX. The latter can also be specified with an even larger 14in unit depending on specification.
While both offer tonnes of equipment as standard, an impressive infotainment system and premium feeling materials, it's the UX that has a slightly more luxurious edge. But that might be just because it's the larger car. Which brings us neatly onto practicality.
With comfortable luxurious seats with impressive adjustment, the UX is a nice place for the driver and passengers to spend time. However, with a low-lying roofline, the rear seats do suffer somewhat in terms of headroom.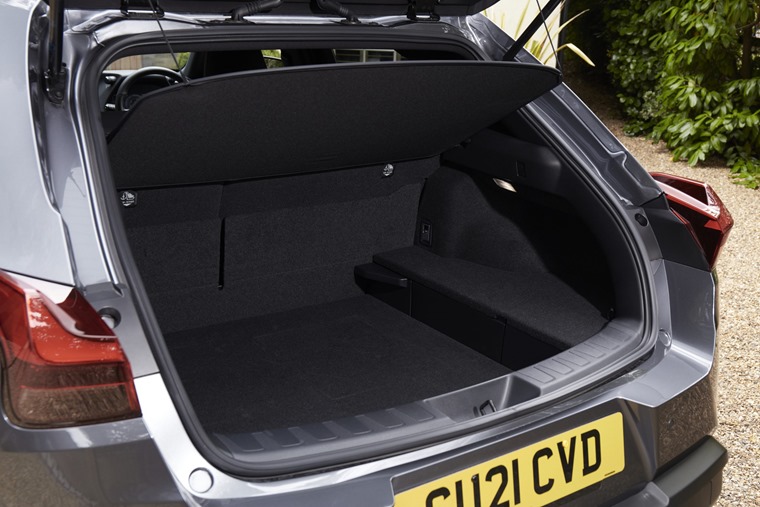 Because it's a compact crossover, you'll be lower to the ground as you enter and exit the vehicle too. The boot is impressive for its class, with 438 litres offered with the seats in place, except for all-wheel drive models, which get a smaller 401-litre luggage capacity.
As you might imagine, being the larger car, the NX comes out ahead in the practicality stakes. For rear passengers, the floor is flatter than in the UX, mainly thanks to it being a higher vehicle.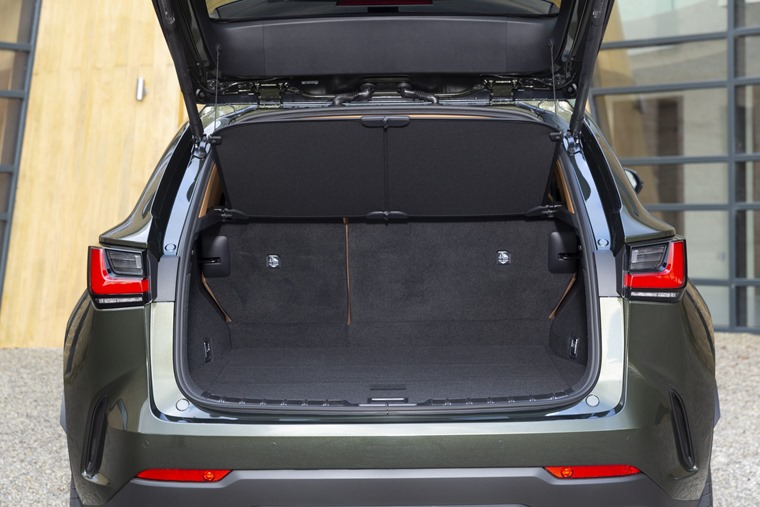 That height also plays well for rear passengers, with enough space to comfortably seat two adults on longer journeys. The UX will take them, but for big miles you're better off in an NX. The boot capacity of the NX stands at 545 litres – more than the NX, and on par with many rivals from different brands.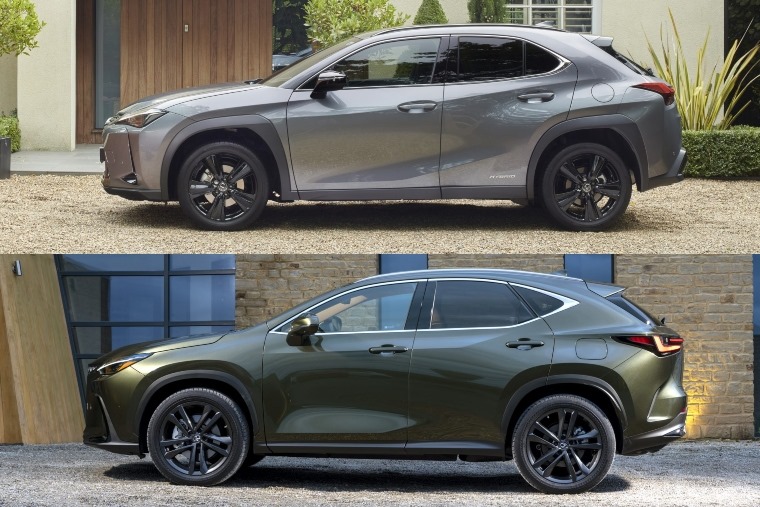 Drivetrains and performance
Being made by Lexus, both these cars have been designed to be as relaxing and comfortable to drive as possible. That's reflected by their drivetrains. Both feature whisper-quiet full hybrid petrol drivetrains. Both get the brand's smooth CVT gearbox. Both are a pleasure to drive. But what are the differences?
Well the UX makes use of a 2.0-litre unit. The 250h hybrid produces 180hp, and coupled to that CVT gearbox manages to get from 0-62mph in 8.7 seconds. Fuel economy stands somewhere between 45 and 55mpg, depending on where and how you're driving – that's more impressive than many rivals.
With the NX, you get two options: a 350h hybrid and a 450h+ plug-in hybrid. Both units make use of a larger 2.5-litre petrol engine that produces around 250hp in the 350h and more than 300hp in the plug-in. Being the larger car, the NX 350'h's fuel consumption is slightly higher, standing around 45mpg.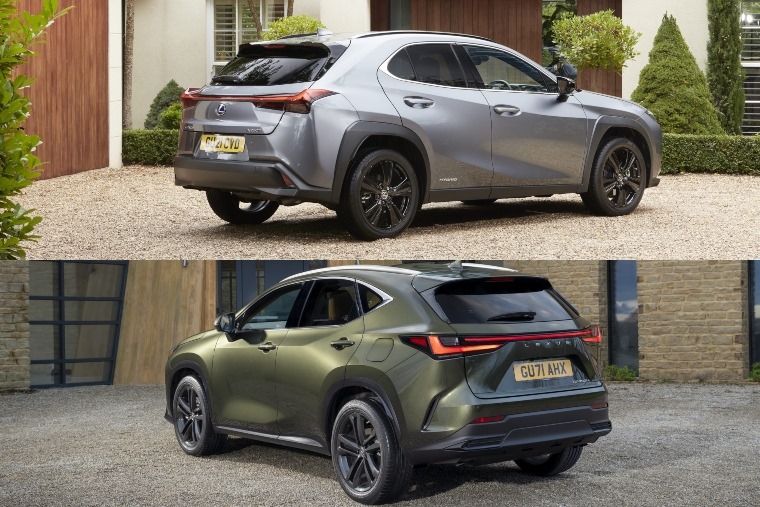 Compare Lexus UX Kinto deals
Compare Lexus NX Kinto deals
For those with off-road parking that would allow overnight charging, the plug-in variant may be the way to go. Official stats show that it can manage almost 50 miles on electric power alone – that means the school run and the daily commute can be done without needing the petrol engine at all.
It's also the one to go for if you want a little more performance too; the 350h gets a 0-62mph time of 8.7 seconds (exactly the same as the UX) while the plug-in is capable of completing the run in 7.5 seconds.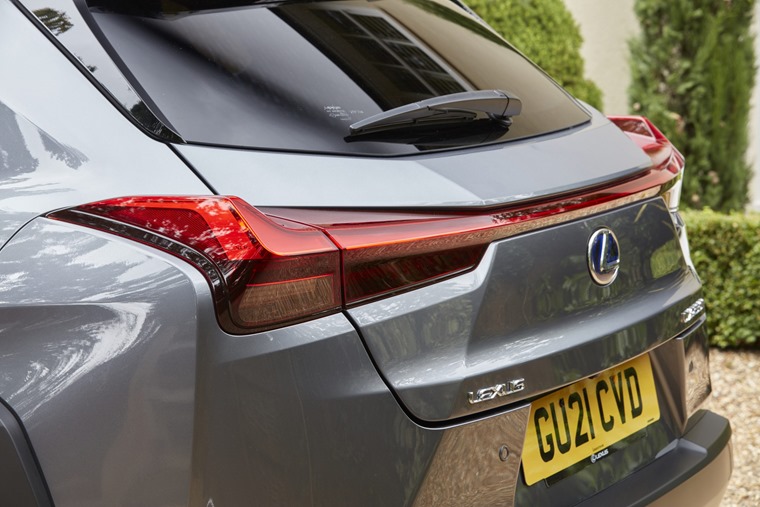 So which one should you lease?
That's a very difficult question because it's very subjective. There's no getting around the fact the NX is the larger car and therefore slightly more practical depending on your requirements.
However, in other areas, the cars are very similar. Both offer a first-class cabin, an eye-catching stylish exterior and efficient hybrid drivetrains. The gap arguably grows larger when you take a look at pricing.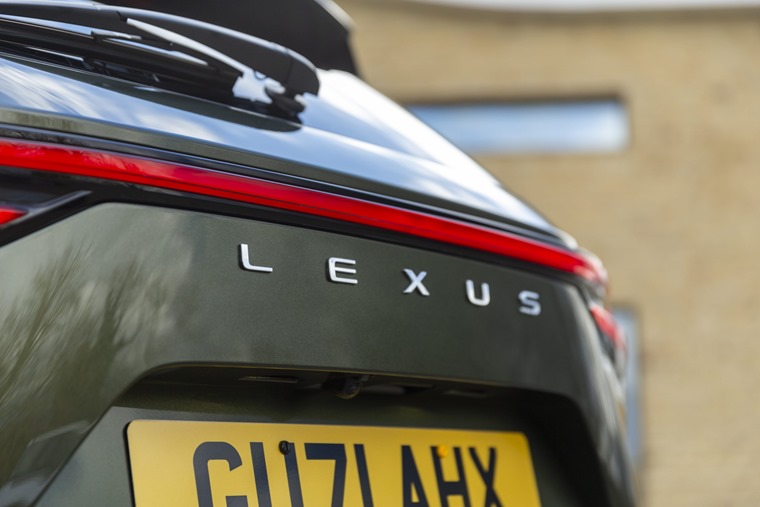 We've partnered with Kinto – Lexus' official leasing partner – and a quick peruse of their deals shows that on a monthly basis, the UX costs significantly less.
At the time of writing, it's actually around £100 more affordable per month compared with the larger car. So, whether or not that extra space is worth it will be completely down to you. The NX has presence and compares favourably with many rivals, but in every area except interior space, the UX nips at its heels.