Mercedes EQE deals available now
Say hello to the all-new electric Mercedes EQE – a large luxury saloon that's set to rival cars like the BMW i4 and Polestar 2.
With more than 400 miles of range and styling borrowed from the flagship EQS, it's now available to lease. Hit the button below to check out prices, or read on for everything you need to know.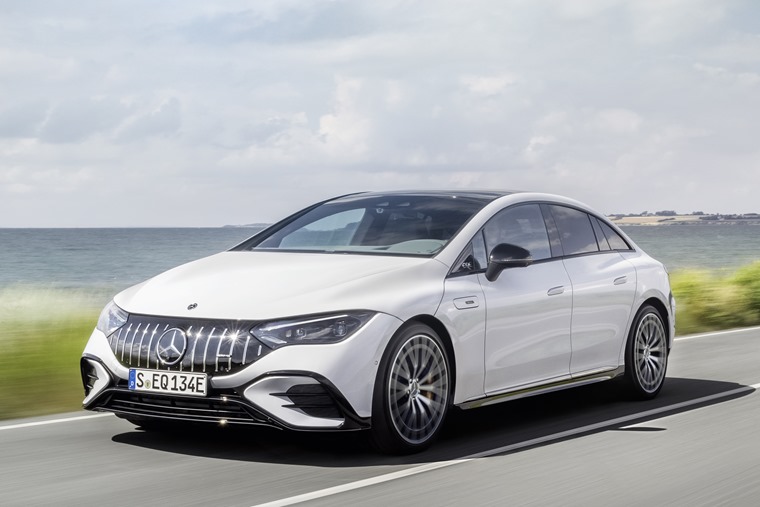 Compare Mercedes EQE leasing plans
Mercedes EQE fast facts
All-electric executive saloon
90kWh provides more than 400 miles of range
Stunning dual-screen infotainment set-up
Noise-cancelling tech for a refined ride
Deliveries to commence later this year

Mercedes EQE styling
If the EQE looks familar, that's because externally at least, it is – it's essentially a more compact version of the large EQS EV flagship. The front is a little more compact, with the headlights appearing larger than they do on the bigger model.
But the similarities are uncanny – the grille is similar, as is the grille design. It's the same story at the rear, where the curvaceous roof runs down into a full-width light bar. From launch, you'll be able to opt for large alloy wheels including 19, 20 and 21in sets.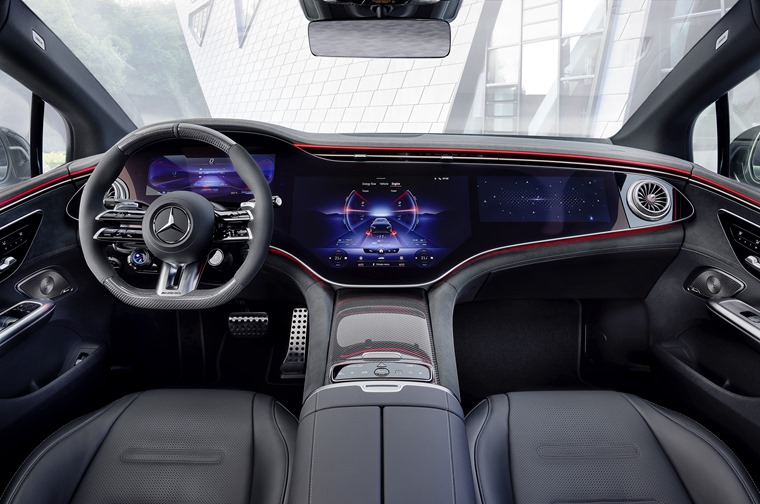 Mercedes EQE interior and tech
Again, the EQE is more than a little similar to the EQS once you step inside the cabin. But that's no bad thing – the dashboard is exquisite, with all models featuring a 12in digital driver display along with a 13in touchscreen in the centre.
However, you can upgrade to Mercedes' new Hyperscreen tech, which gives you a huge 17in central touchscreen along with an extra 12in display right in front of the passenger. It's a stunning set up, and of course comes with the latest Mercedes system including voice recognition and over-the-air updates.
As for space, in the rear things are a little less cavernous than the EQS, but there's significantly more passenger room than a standard E Class – meaning this is still a huge car. The boot, however, is around 100 litres smaller than the E-Class', at 430 litres.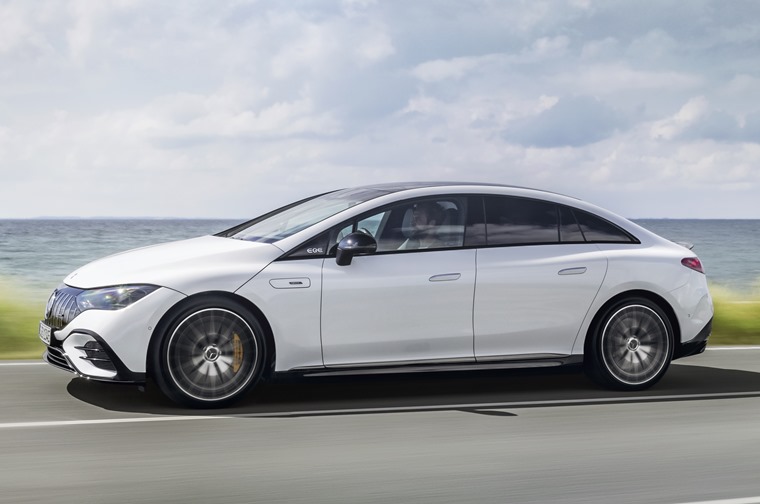 Mercedes EQE drivetrains
From launch, the EQE wil be available with a rear-wheel drive set-up in the form of the 350. Producing 290hp and 530Nm of torque, it features a 90kWh battery to provide up to 410 miles of range – more than key rivals, including Tesla.
Two four-wheel drive AMG EQEs have also been confirmed. The AMG 43 and AMG 53 models will get from 0-60mph in 4.2 seconds and 3.5 seconds, producing 476hp and 626hp respectively.
Both these models will feature the same 90kWh battery as the standard model, but range is a little reduced – the AMG 43 manages 331 miles between charges, while the potent 53 manages 322 miles.
All EQEs are capable of rapid charging of up to 170kW, meaning an 80% charge can be regained from 0% in under an hour – in fact you can gain around 100 miles of range in approximately 15 minutes.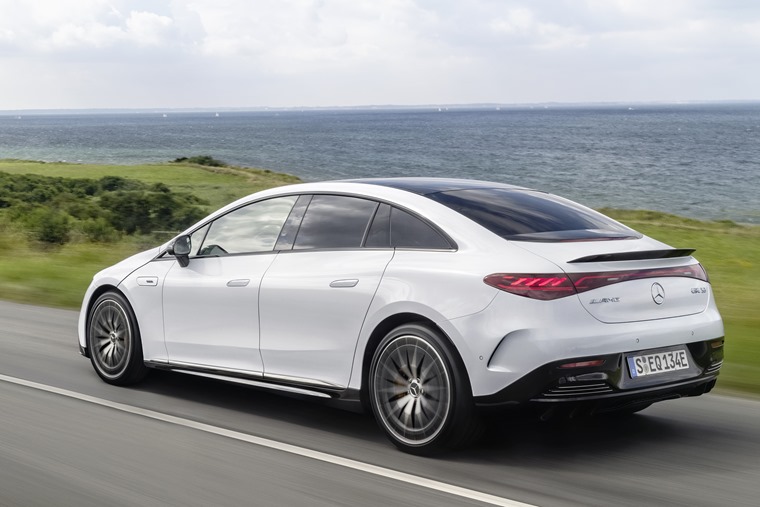 Mercedes EQE leasing plans
The EQE is now available to lease, with deliveries expected to commence towards the end of this years.