Skoda Vision 7S shows off brand's new design language
Skoda has revealed its 7S concept – an electric seven-seat SUV that features a stunning design and interesting cabin space.
A car based on this concept is set to hit the market in 2026, and the Vision 7S also reveals what we can expect from Skoda's design team in the future. Here's what you need to know.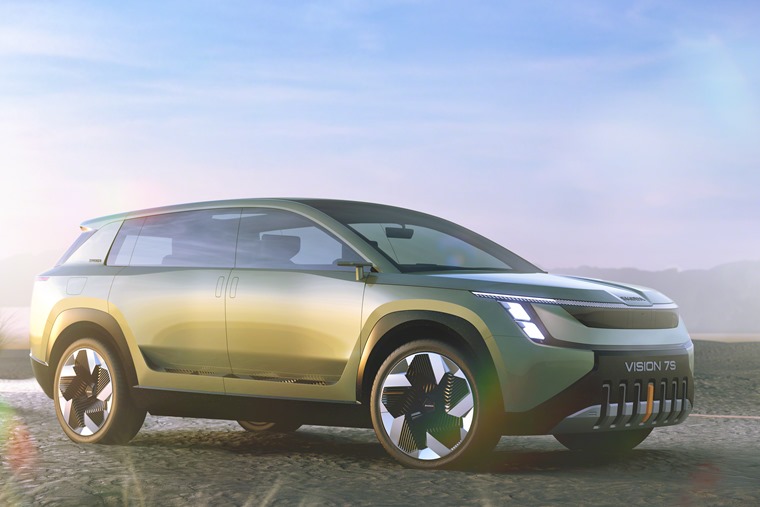 The Vision 7S will be Skoda's SUV flagship, and as such it gets a very imposing design. Up front, it's a completely fresh design. With stacked headlights, a wraparound grille and a chunky off-roader style bumper, it certainly stands apart from the crowd.
The chunkiness continues down the side, where you'll find the slab-sided design features contrasting black body moulding, as well as pop-out flush door handles and what appears to be pillarless windows.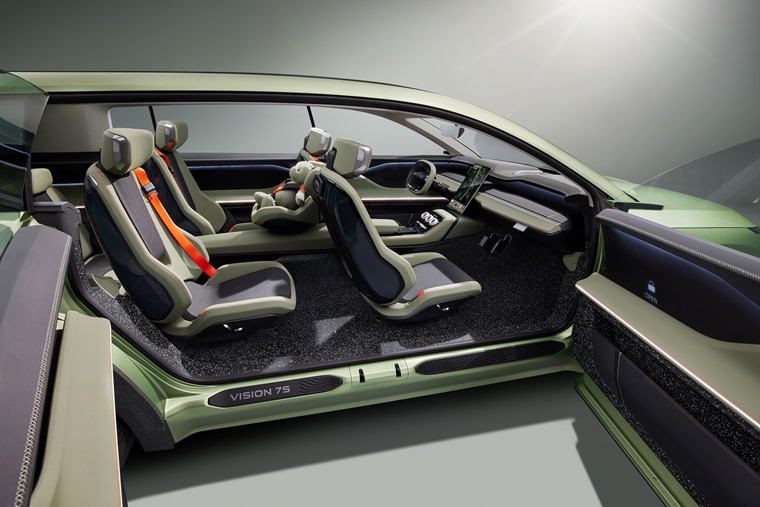 The rear is a clear reflection of the front, where you'll find a similarly slatted bumper design, slim stacked tail lights and two protruding boot spoilers. The look is finished off by large 22in alloy wheels.
The inside is where things get really interesting. For starters, the back doors are rear hinged, allowing a completely pillarless entry. It's immediately apparent this is a seriously spacious car.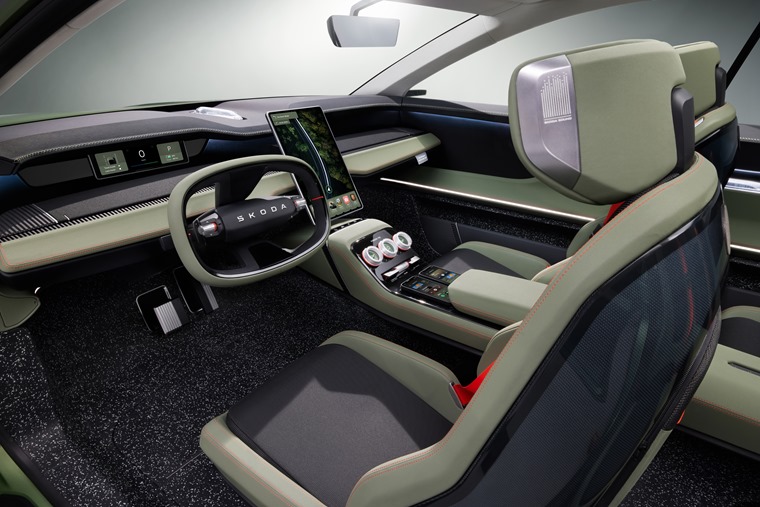 There are seven seats, which can be configured to secure a baby seat on to the centre console. The seats rotate and recline in several different directions, while up front there's a large 14.6in screen that can also move in the passengers' direction.
The cockpit itself shows an oblong steering wheel, along with a clear digital driver display.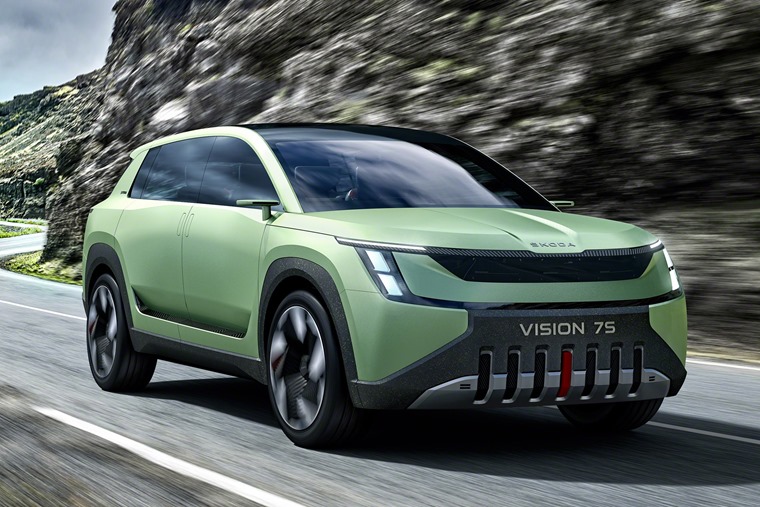 Powering the Vision 7S, you'll find a large 89kWh battery that purportedly allows more than 350 miles of range. The car has been designed with aerodynamics in mind, ensuring range is as impressive as it possible can be.
Rapid charging of up to 200kW will allow a recharge to take place in around 20 minutes. We'll have to wait for further details, like whether it'll be available with all-wheel drive, but we'll keep you posted.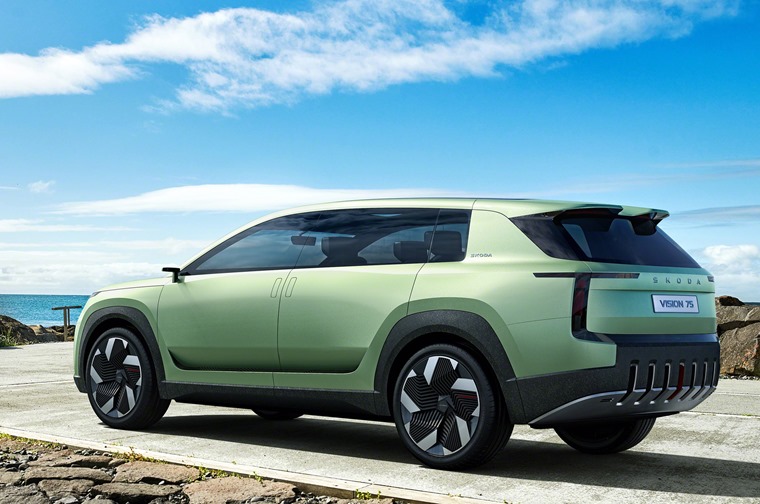 In the meantime, you can check out Skoda leasing plans available right now by hitting the button below.