All-electric Ford E-Transit Custom gets 236-mile range
This is the all-new Ford E-Transit Custom – the all-new compact EV version of the UK's favourite van.
With new styling, improved tech and up to 236 miles of range, it'll hit the market in 2023. Here's everything we know so far.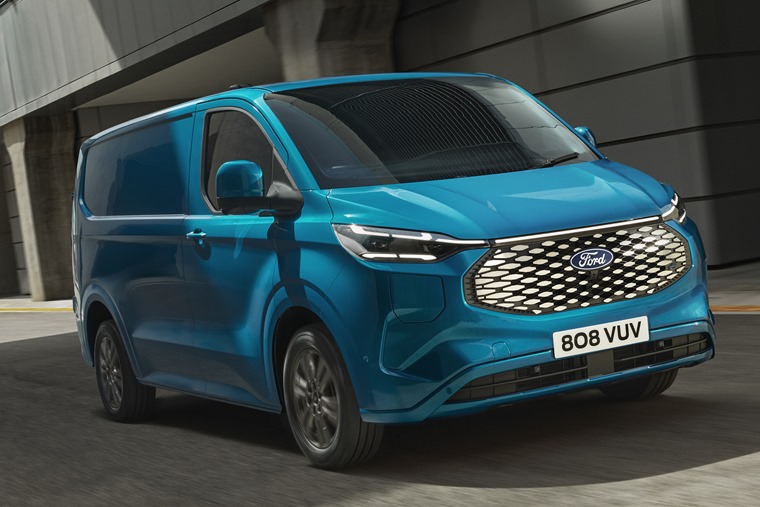 The E-Transit Custom looks significantly different to the standard E-Transit, with its proportions and size more in like with models like the latest Volkswagen Transporter and Mercedes eVito.
Up front, there's a sharp set of headlights and a large faux grille that contrasts nicely – you certainly can't tell this is an all-electric van from most angles.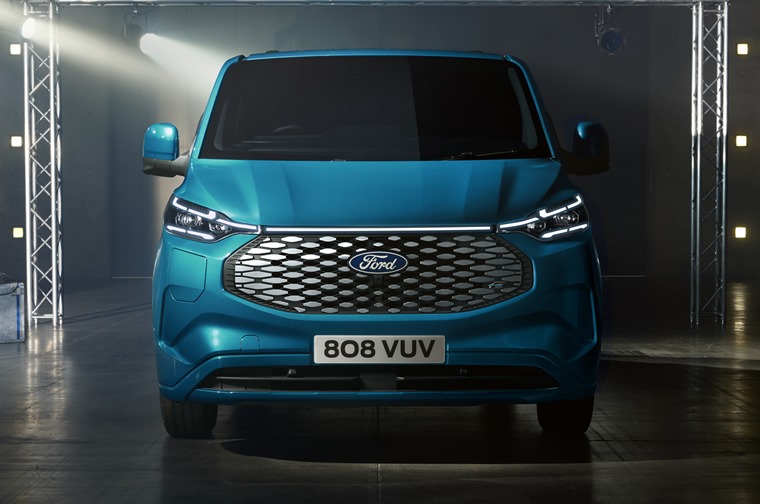 The overall look is very much in line with the latest cars from the Ford brand, with many styling cues mirroring the latest Fiesta and Focus.
Exact specs are to be confirmed, but the interior appears to use a large 12in touchscreen with Ford's latest SYNC4 infotainment system, while a range of driving modes and regenerative braking will make driving the new E-Transit Custom a breeze.
Inside, the E-Transit Custom is focusing on attracting small business owners with what the company calls its Mobile Office. This optional extra adds a tilting steering wheel, which then becomes an ergonomic stand for tablets and laptops.
Another option is Delivery Assist. This is a system that's aimed at saving time and improving security for drivers. It automatically switches on hazard lights, closes windows and locks the doors whenever the driver exits the vehicle.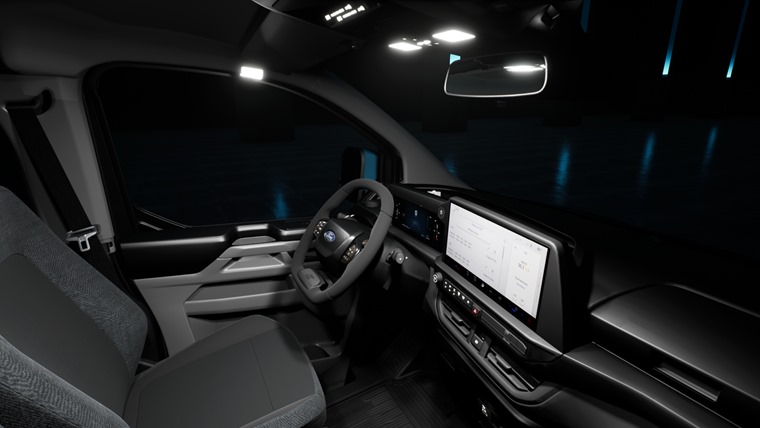 The E-Transit Custom features a 74kWh battery pack, which offers up to 236 miles of range – four times the average one-tonne van driver's daily mileage, according to Ford's customer data.
There'll be a choice between 100kW and 160kWh motor outputs, although both offer 415Nm of torque. Despite its electric drivetrain, the towing capability of the van is class leading, at 2,000kg. An optional retractable tow bar is available.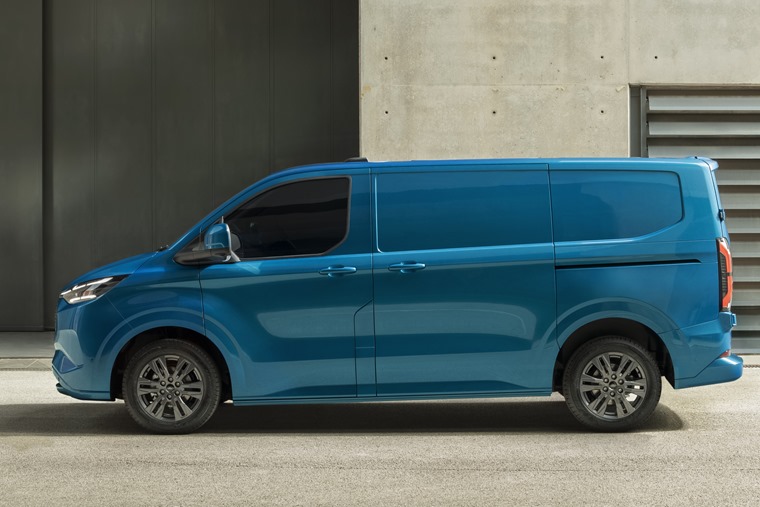 The E-Transit Custom is the first electric van to be offered with a heat pump too, which is designed at delivering improved energy efficiency for optimum range.
The van supports fast charging of up to 125kW, which can boost the battery from 15% to 80% capacity in approximately 41 minutes- that's almost 25 miles of range per five minutes of charge.
The E-Transit Custom is just one of several all-electric Fords set to hit the market by 2025.  We'll bring you further details and of course leasing plans as soon as they are available.