Top reasons the Toyota Corolla should be your next lease
Advertising feature
So, you're looking for your next lease. In 2022, drivers are asking themselves more questions than ever before. Not only do you have the conundrum of how you finance your next car, but you've got to consider drivetrains too.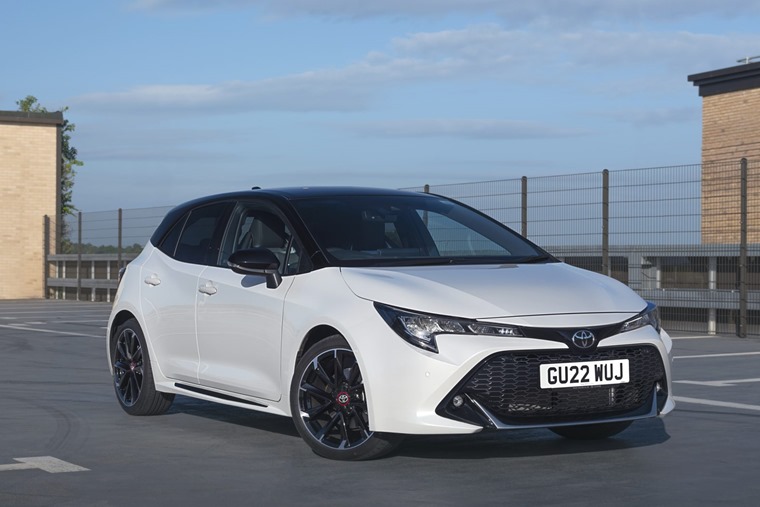 Compare Toyota deals with Kinto
Do you go for an EV? Is it time to ditch the internal combustion engine? Happily, Toyota has the answer to both these questions in the form of its clever self-charging hybrid drivetrain. It's the perfect halfway house between the zero emissions of EVs and the convenience of petrol power.
One of the most recent cars to benefit from this excellent platform is the latest Corolla. If you're considering leasing a hatchback, it really should be at the top of your list in 2022. Here's some very good reasons why.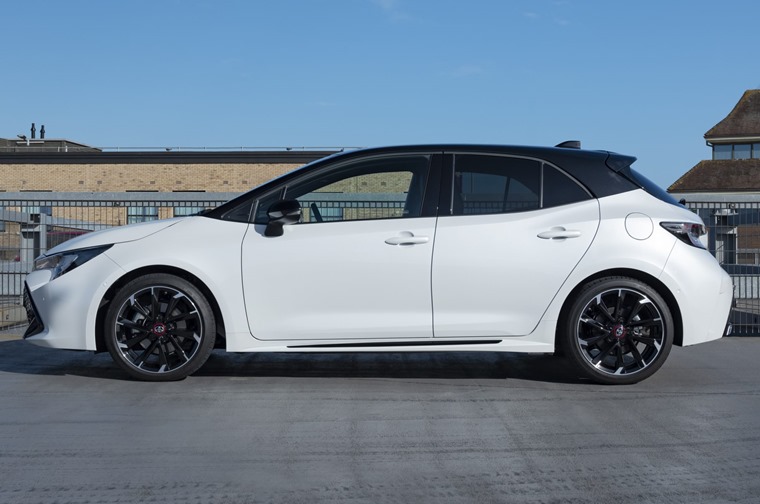 Clever hybrid drivetrain makes it affordable to run
First of all, let's talk about that engine. Toyota is well-known for creating some of the most popular hybrid models on the market, including the Prius. But this technology is now a prominent feature in many other cars in its range – including the Corolla. The hatchback gives drivers all the benefits you'd get with a Prius, but wraps it up in a handsome new body.
The Corolla is available with two different options – a 1.8-litre and 2.0-litre hybrid drivetrain. Both mate an efficient petrol engine with an electric motor. This gives you the flexibility of blending emission-less electric power, with the range of a more traditional internal combustion-engined car.
Not only does Toyota's system offer lower CO2 emissions compared to many of its rivals, but it'll use less fuel, saving you money in the process. Take the 1.8-litre option as an example – it's capable of more than 60mpg. That's around 10 to 15mpg more than comparable rivals. The larger 2.0-litre unit isn't far off either, capable of around 56mpg.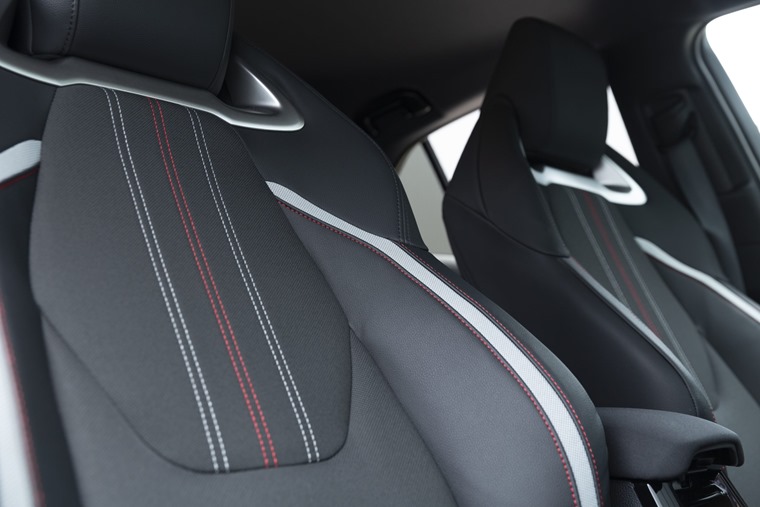 It's the most comfortable car in its class
The Corolla has been lauded by multiple reviewers are being one of the most comfortable family cars on the market. The suspension is supple and soaks up even the biggest of road imperfections, and offers a softer ride than cars like the VW Golf and Peugeot 308.
The comfortable ride doesn't detract from the drive though – it handles exceptionally well, with great feedback and a prescise feel to the steering at all speeds.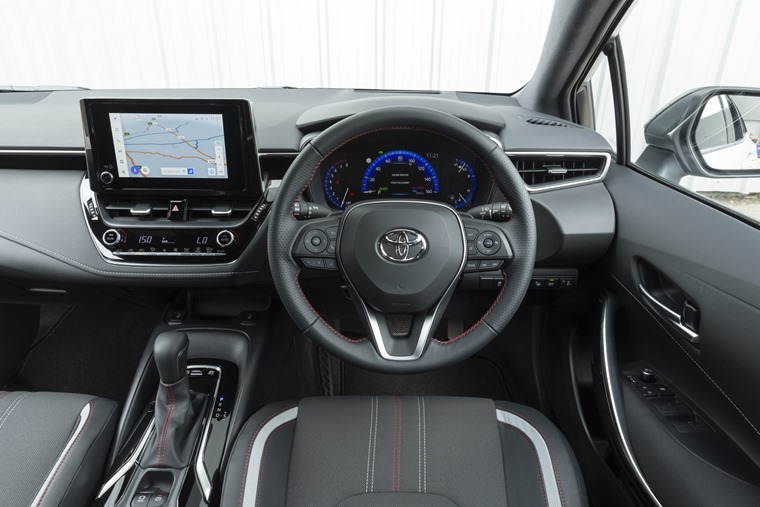 Compare Toyota deals with Kinto
The front seats offer lots of adjustment and add further to the pampered feel. In fact the well thought through controls and excellent driving position make the Corolla a seriously relaxing drive. Sports seats are on offer on higher trim levels too, which are even more supportive and feature leather upholstery.
Combined with the near-silent hybrid drivetrain around town, the Corolla is a great option for those looking for a relaxed and comfortable car, whether you're pootling around town or travelling longer distances on motorways.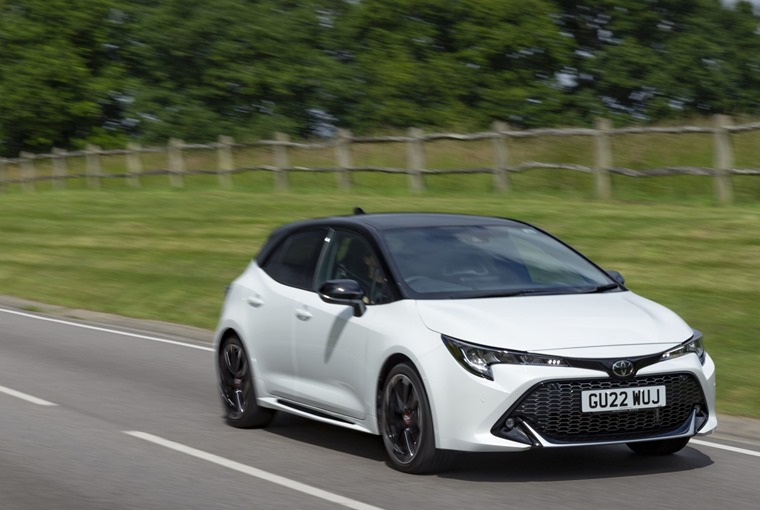 It offers impressive, low-emission performance
There are few hatchbacks with a petrol engine that can blend performance and economy as well as the Corolla does. If you opt for the larger-engined 2.0-lire model, it produces 180hp and offers lots of torque too. The result is a 0-60mph time of 7.5 seconds – that's not far off hot hatch territory.
The steering is responsive and direct too, and thanks to a new suspension set-up it feels more engaging than most cars in its class. GR Sport models feature sporty additions like 18in wheels, although power remains the same as the rest of the range.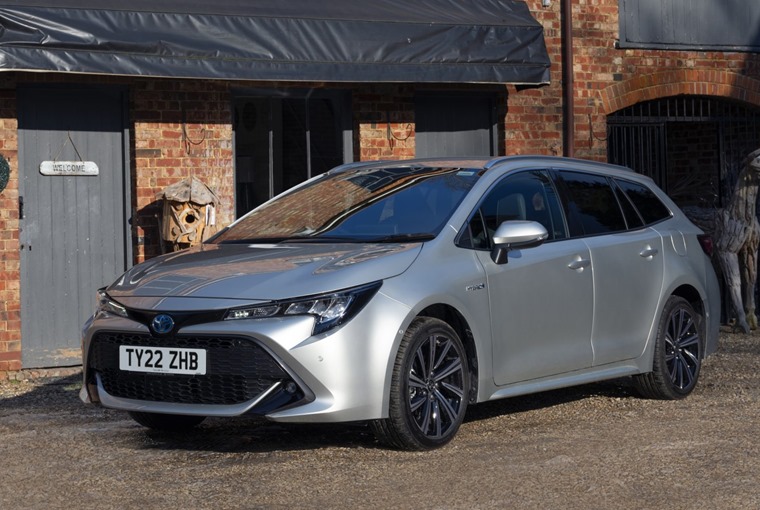 Compare Toyota deals with Kinto
It's available as a practical estate
One of the few areas that rivals out-do the Corolla hatchback is in the boot. With 361 litres on offer, it's hardly small, but there are certainly roomier hatchbacks out there if space is a top priority. But Toyota has thought this through as well.
You see if you really require a load lugger, it offers the Corolla as a handsome estate car too. The Corolla Touring Sport offers the same good lucks, impressive standard tech and economical drivetrains as the hatch, but its boot offers between 581 and 598 litres of capacity.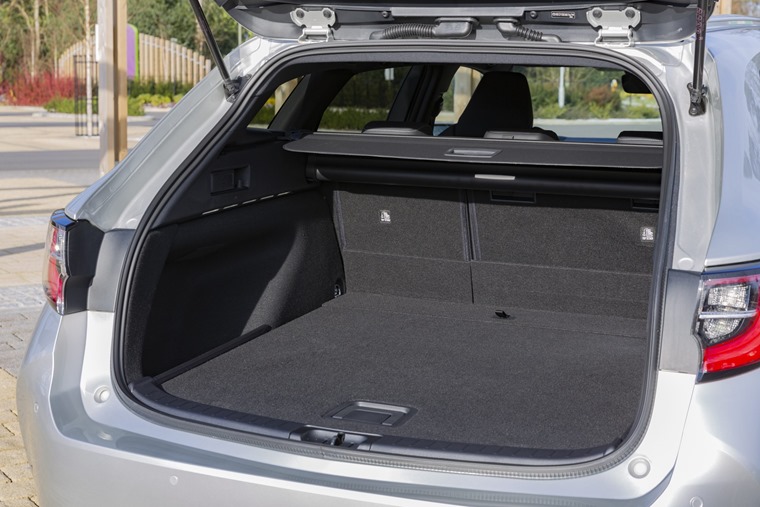 There's plenty of hooks and rails to hold your luggage in place too and, depending on which trim you go for, there's also an automatically opening electric tailgate too.
And it doesn't stop at boot space – the wheelbase of the Touring Sport is around 55mm longer than the hatch too. This brings more space for the rear passengers.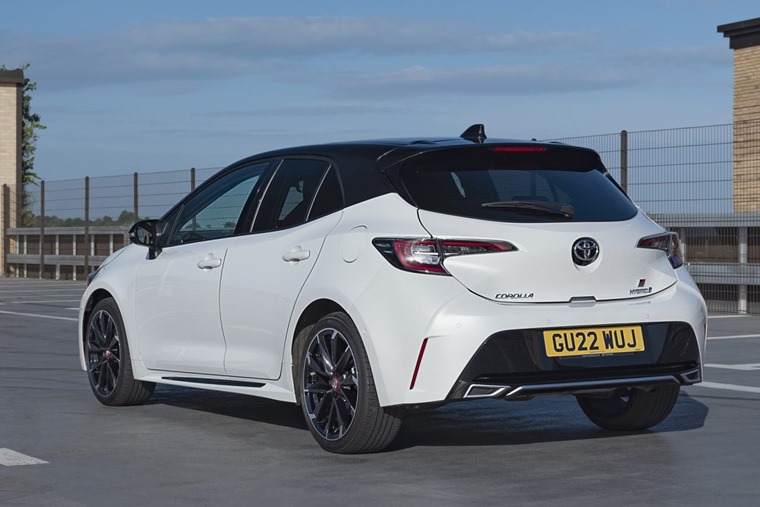 Ready to find your dream Toyota Corolla lease deal?
Whether you're after the hatchback or the estate, we've teamed up with Kinto Finance to bring Leasing.com customers the very best Corolla leasing deals on the market. To find your perfect Corolla deal – or any other Toyota car for that matter – hit the button below.