Alfa Romeo Tonale: Lease deals available now
Say hello to the all-new Alfa Romeo Tonale – the Italian brand's new crossover that's set to hit the market later this year.
Now available to lease, it features innovative tech, stunning styling and a plug-in hybrid variant, here's what you need to know.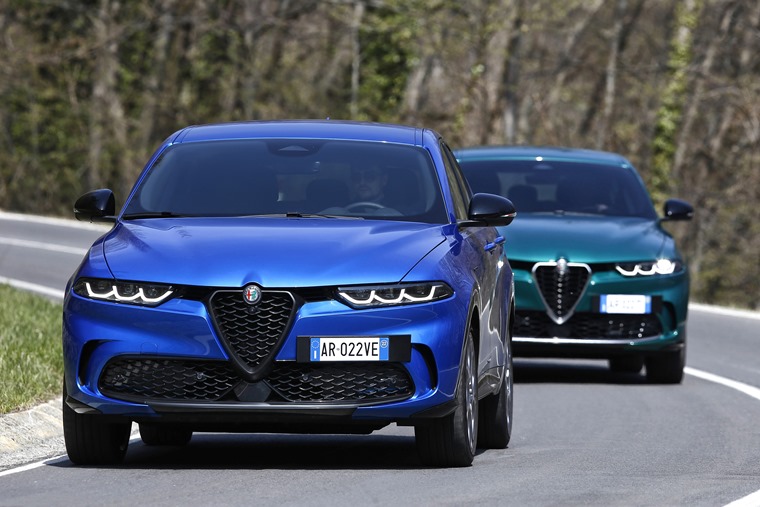 Alfa Romeo Tonale fast facts
Sits below the Stelvio in the range
275hp Q4 plug-in hybrid to offer up to 80km of electric range
Twin-screen infotainment and digital driver display
Over-the-air tech updates
Exclusively equipped with NFT (non-fungible token) digital certificate
Compare Alfa Romeo Tonale deals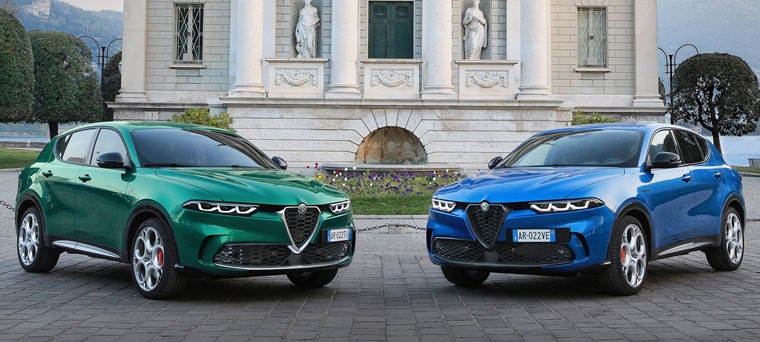 Alfa Romeo Tonale styling
Sitting below the Stelvio – both literally and metaphorically – the Tonale borrows styling cues from Alfas both old and new, with the iconic shield grille, classic 'telephone dial' alloy wheels marking it out from the pack. Slimline wing mirrors with an embossed Italian flag further differentiate it.
The Tonale concept was previously unveiled at the Geneva Motor Show a few years ago, and the production car remains relatively true to that original design. Like the Stelvio, it's fair to say the Tonale will have broader appeal among consumers, aiming to take on models like the Range Rover Evoque.
Up front, there's an all-new "3+3" headlight design, while the rear gets a curvaceous pair of tail lights. In true Alfa fashion, it gets a set of large "Tele dial" alloy wheels.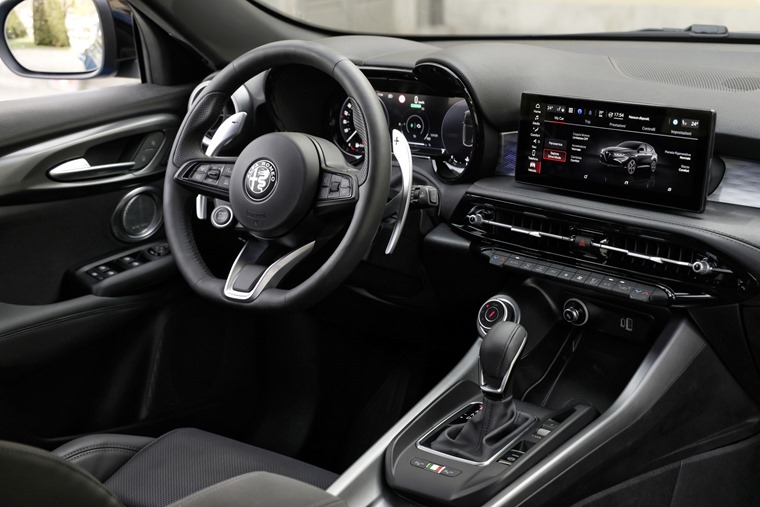 Alfa Romeo Tonale interior
On the inside, the dashboard is dominated by a twin-screen set-up, with both displays being 10.25in wide. The infotainment system is the latest evolution of Google's Android app, and it supports full over-the-air updates. It's also compatible with Apple CarPlay and of course Android Auto.
The driver also gets a digitised display – although as the pictures show, they remain dominated by two dials – in-keeping with sporty Alfa designs of the past. In fact, Alfa has kept lots of physical buttons, where other manufacturers are offering touch-sensitive tech.
The model shown here features a great blend of aluminium and leather trim, with two large gearshift paddles protruding from behind the steering wheel. Practicality-wise, dimensions are to be confirmed, but expect the Tonale to be on par with cars like the Range Rover Evoque and Mercedes GLA.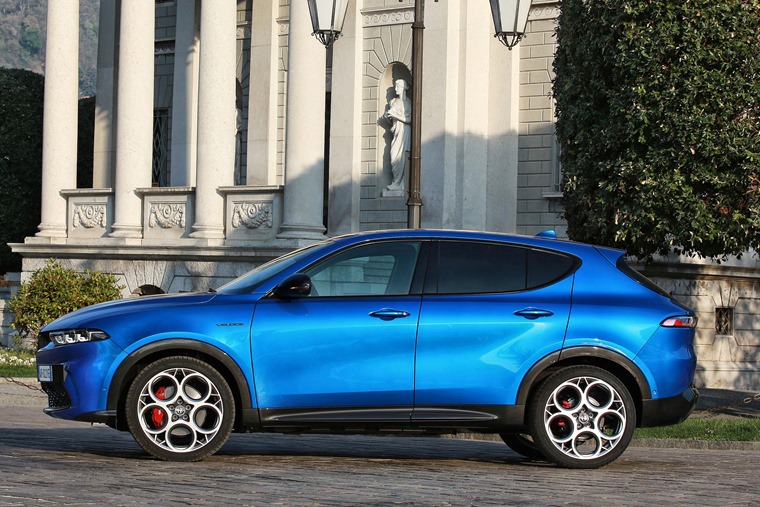 Alfa Romeo Tonale engines
From launch, three models will be offered – two petrol powerplants and a plug-in hybrid model. The petrol units also both use mild-hybrid tech combined with a 1.5-litre motor. They produce 130hp and 160hp respectively, and feature a smooth seven-speed automatic gearbox.
The 48V mild-hybrid tech allows the car to use an "e-Boost" function, which sends increased torque to the wheels when necessary. It can also set off on electric-only power.
The plug-in hybrid can be considered the range-topping model. The Q4 gets an all-wheel drive platform and combines an electric motor with a compact 1.3-litre petrol engine to produce 275hp. It'll manage around 80km of electric only range, which is impressive for its class.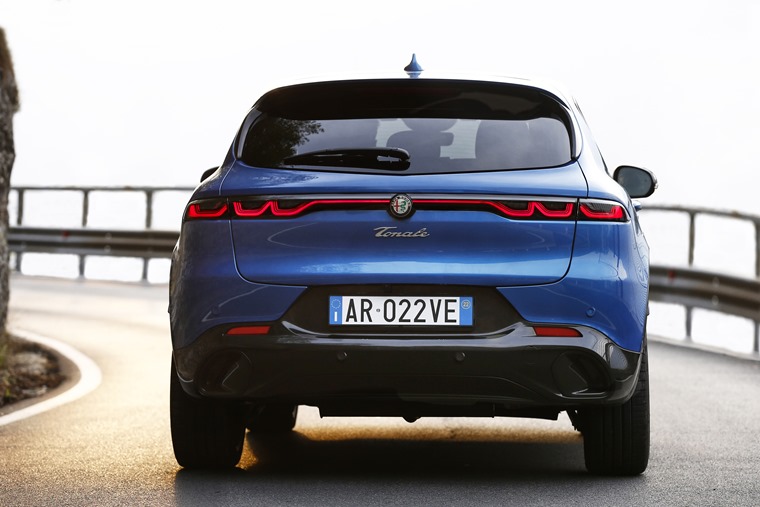 Alfa Romeo Tonale release date
The Tonale is now available to lease, with monthly prices starting from around £450 per month. That puts it on a par with cars like the Audi Q3 and Mercedes GLC.
Hit the button below to compare prices and find the perfect leasing plan for you.