Alfa Romeo Tonale: Plug-in hybrid shown at Goodwood FoS
Seen for the first time in the UK, Alfa Romeo has shown off the Tonale plug-in hybrid at the Goodwood Festival of Speed.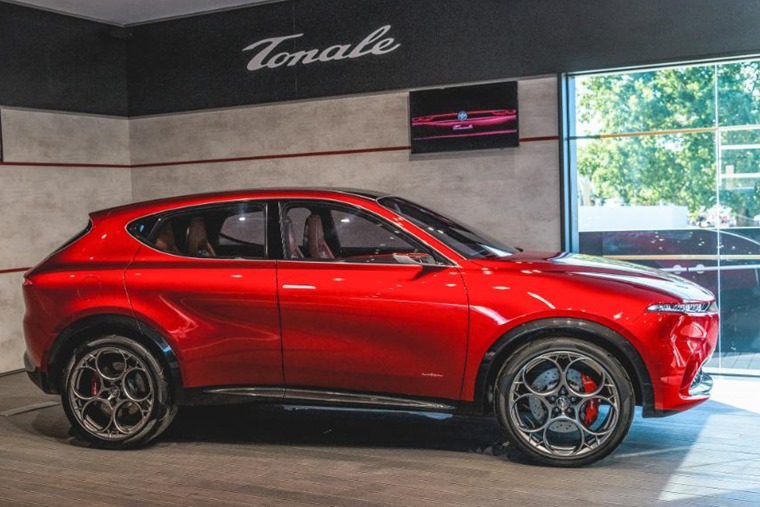 The Tonale concept was previously unveiled at the Geneva Motor Show earlier this year. Like the Stelvio, it's fair to say the PHEV crossover will likely have a broader appeal among new car customers as it aims to take on VW Group products like the Seat Arona and VW T-Cross.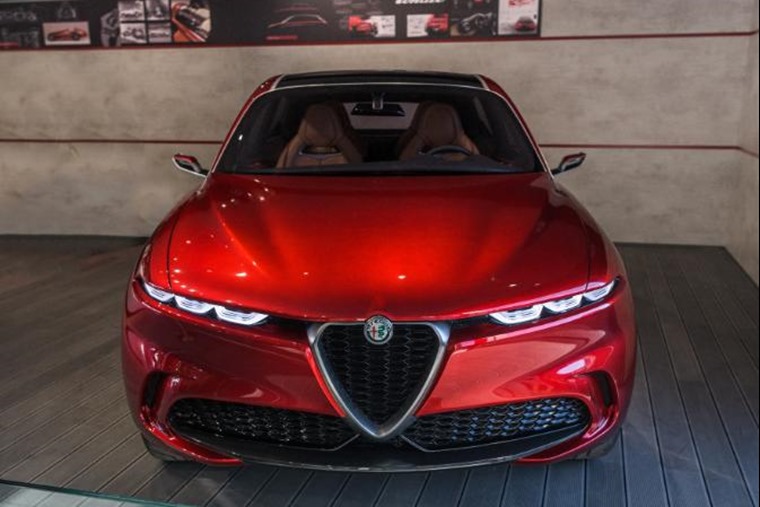 The Tonale follows the Stelvio's lead when it comes to its name – the Tonale pass is a mountain route in Northern Italy, which is aptly lower than the Stelvio pass.
Sitting below the Stelvio – both literally and metaphorically – the Tonale borrows styling cues from Alfas both old and new, with the iconic shield grille, classic 'telephone dial' alloy wheels marking it out from the pack. Slimline wing mirrors with an embossed Italian flag further differentiate it.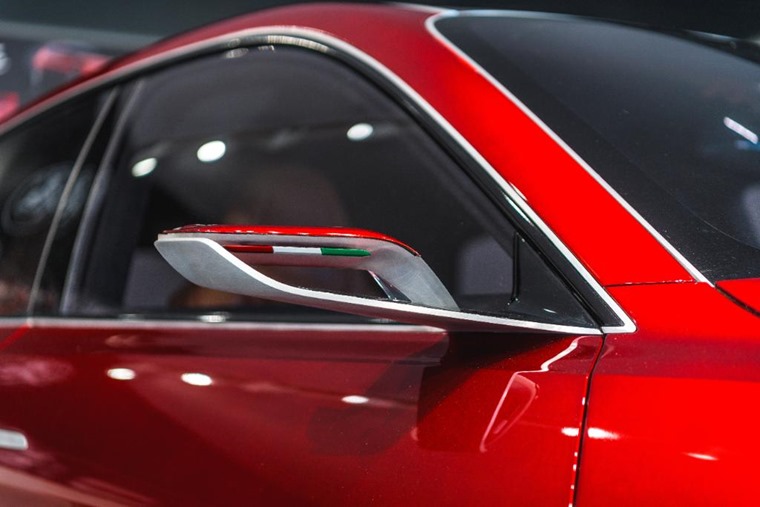 Speaking to Autocar, Alfa boss Tim Kuniskis said that this compact SUV will embrace Alfa's core principals and benefit from advanced engine tech, electrification and stunning electric design. Regardless, for those that complain crossovers look and feel rather samey, it's unlikely that'll apply to the Tonale.
A slim set of headlights and pop-out door handles also feature. How much the production car will mirror the striking looks remains to be seen, although Alfa has a history of making models very similar to its production models – remember the SZ and Brera?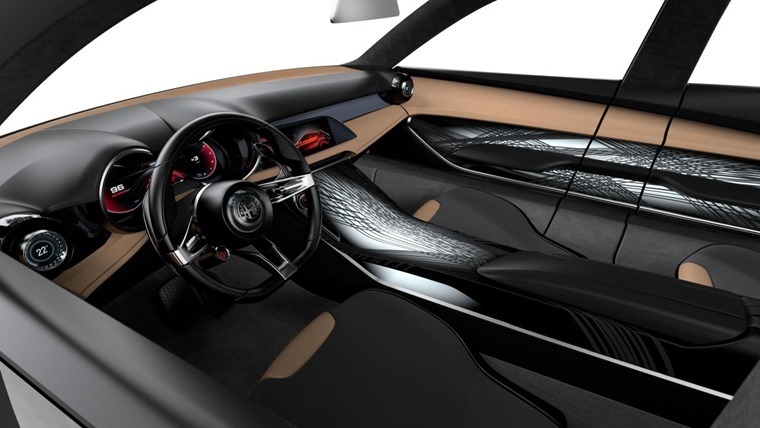 Internally, Alfa is promising a driver-focused cabin. The steering wheel has a retro look to it, incorporating a glossy black design with a brushed aluminium trim pieces.
There's an infotainment system that's angled towards the driver, and air vents that incorporate individual temperature controls.
We'll bring you further details of the Tonale and the production car release date as soon as details are revealed.