Fiat Topolino EV revealed as Ami-based buggy
Say hello to the Fiat Topolino – a quirky little EV that's based on the Citroen Ami. The resemblance to the small Citroen is obvious, but the Topolino adds its own unique features that are inspired by the original Topolino – a car Fiat made in the 1940s and 50s.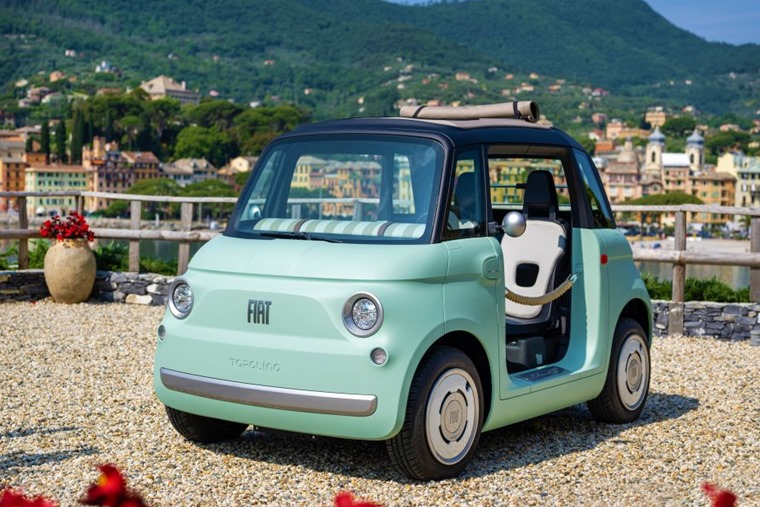 Aiming to offer mobility to a wide, city-based audience, the Fiat not only looks like the Ami, but it gets the same drivetrain too. That means it gets an identical top speed of 28mph and a range of up to 46 miles.
It's all part of Fiat's plan to create an all-electric line-up by 2027, with another model or two set to arrive over the coming year.
The colour Fiat has used is identical to the first teal colour that was available on the FIat 500 back in 1957, while the doors have been replaced by simple ropes – much like a beach buggy.
It certainly won't be a car for everyone, and it's currently unknown if it'll even make it to UK shores. What do you think of the new Fiat? Would you take one of these over the austere Citroen Ami? You can compare lease deals on the latter by hitting the button below.