Fiat 600 revealed in teaser video
Fiat has revealed an all-new model – the 600 – in a video teaser ahead of a full unveiling later this year.
Based on the underpinnings of the Jeep Avenger, it replaces the firm's 500X crossover and takes the name of another older Fiat. Here's what we know so far.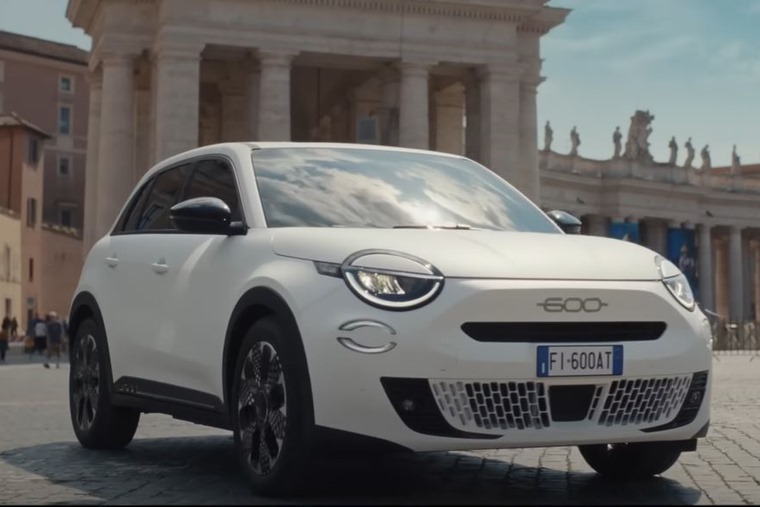 Fiat 600 fast facts
Based on same e-CMP2 platform as Jeep Avenger
Borrows looks from the 500 EV
Available in petrol and fully electric form
Like to feature 150hp electric motor
Potentially 250 miles of range

Fiat 600 styling
Externally, it's clear the 600 takes the majority of its styling cues from the latest Fiat 500 EV. It's a similar strategy to what it did with the original 500 and 500X about ten years ago. The result is a cute-looking crossover that adds practicality to a proven package.
It's a little more grown up than the 500X was though, and will be available in a range of pastel hues such as the one you see in these pictures.
Fiat 600 interior and tech
To date, Fiat hasn't revealed any interior pics, although it is visible briefly in the teaser video above. It's clear that a vivid digital driver display and infotainment system feature – both likely to be sourced from the latest 500.
We'll bring you more details as soon as they are revealed.
Fiat 600 drivetrains
From launch, the 600 will be available in both petrol and electric form. It sits on the same platform as cars like the Jeep Avenger, and also borrows EV tech and engines from Peugeot's 2008 range.
So, while specs are to be confirmed, it's safe to assume petrol options will be made up of 1.2-litre three-cylinder units, while an electric variant will likely produce around 150hp and offer up to 250 miles of range.
Which variants are headed for the UK though, is yet to be confirmed.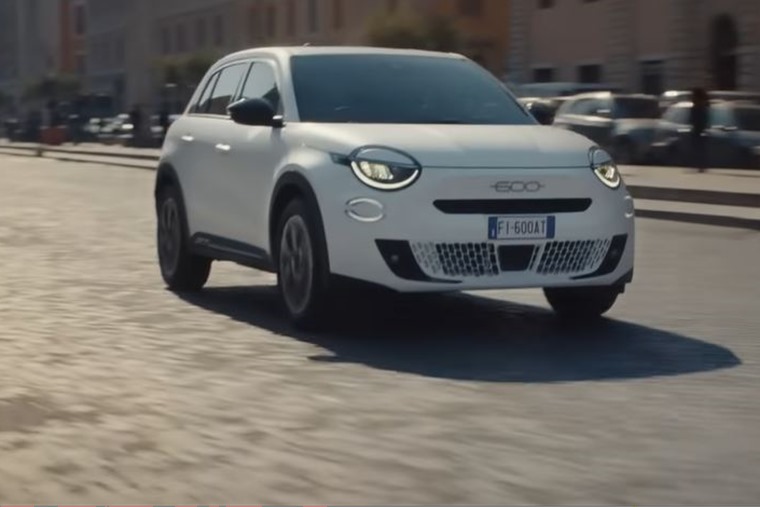 Fiat 600 further details and release date
The 600 should be revealed in full to the public some time over the coming months. We'll bring you further details as soon as they're revealed, but it'll likely hit Leasing.com in the first half of 2024.
If you can't wait until then, you can jump straight into Fiat lease deals that are available right now by hitting the button below.