Peugeot 408 lease deals available now
The Peugeot 408 fastback is now available to lease, with deliveries set to commence early in 2023.
With stunning styling and a unique fastback-SUV body style, you can compare prices by hitting the button below. Or read on for everything you need to know.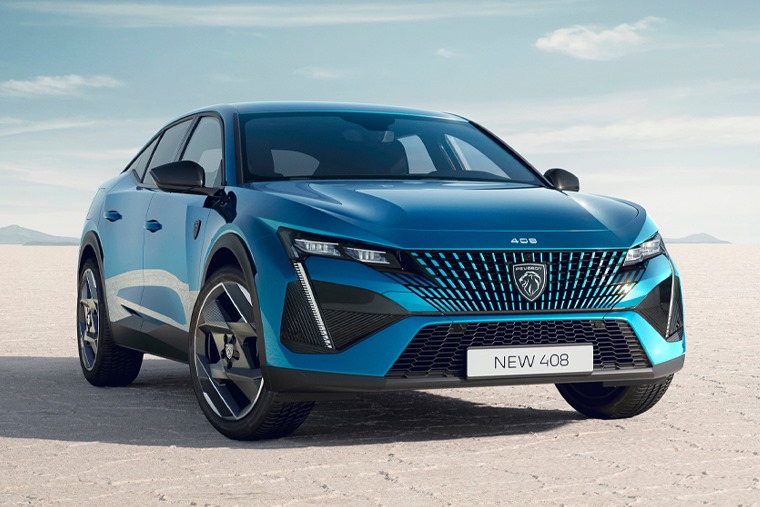 Compare Peugeot 408 lease deals
Peugeot 408 fast facts
Feline stance, typical in latest Peugeot models.
Impressive infotainment tech
New Obsession Blue unique to the 408
Full electric coming soon
Three drivetrains to choose from
Peugeot 408 styling
The Peugeot 408 comprises of a unique, dynamic silhouette. The French manufacturer intended for this fastback to be designed for active couples who are looking for a comfortable car to use in their personal and professional lifestyle. That's not to deter from those who dare to be different, those who want this vehicle purely for its striking features.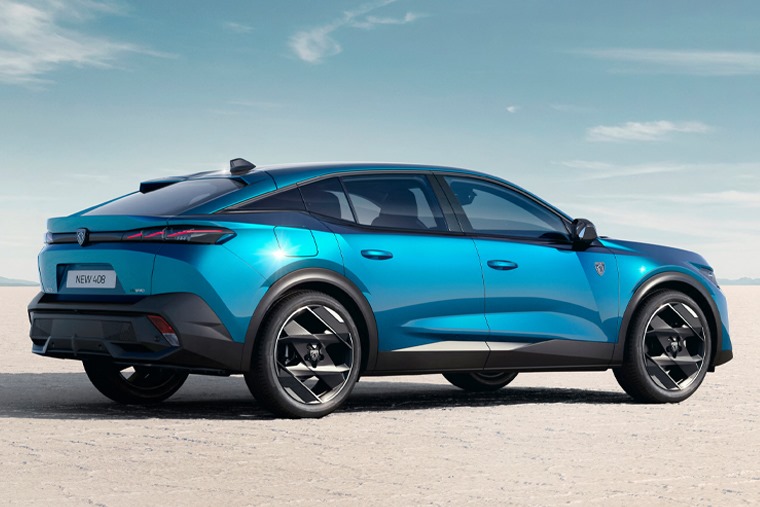 Peugeot wanted to accentuate the colour-coded grille to showcase the new Peugeot emblem. A fine and true way to tell the world "We're still here, we're still fun, we're still unique!"
LED Matrix headlights will no doubt be an optional feature for the Peugeot 408, you can't help but notice how good they would look in your rear-view mirror. Fluidity is certainly a key element to the style of this 408 as you get to appreciate how all the sharp lines and cutting edges merge together beautifully to form the collective aerodynamic structure the 408 holds.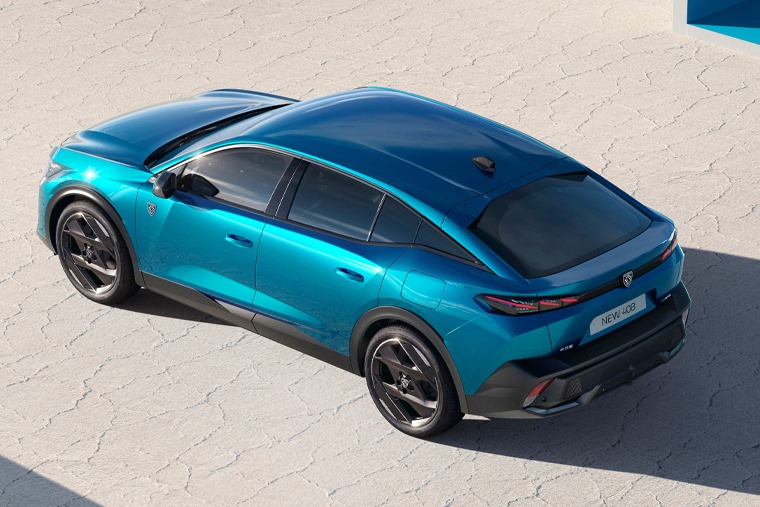 The all-new Peugeot 408 will be available in the following six colours:
Obsession Blue
Titanium Grey
Cumulus Grey
Elixir Red
Pearl White
Nera Black
Peugeot 408 interior and tech
Peugeot certainly wanted size and space to be a major factor in the 408. Though, since we are discussing a C segment vehicle, we would expect higher quality materials and features to give you that prestigious feel you dream to have.
We're talking options of mottled fabric, Alcantara or fine nappa leather with heated seating and memory function. The interior experience is yours to create.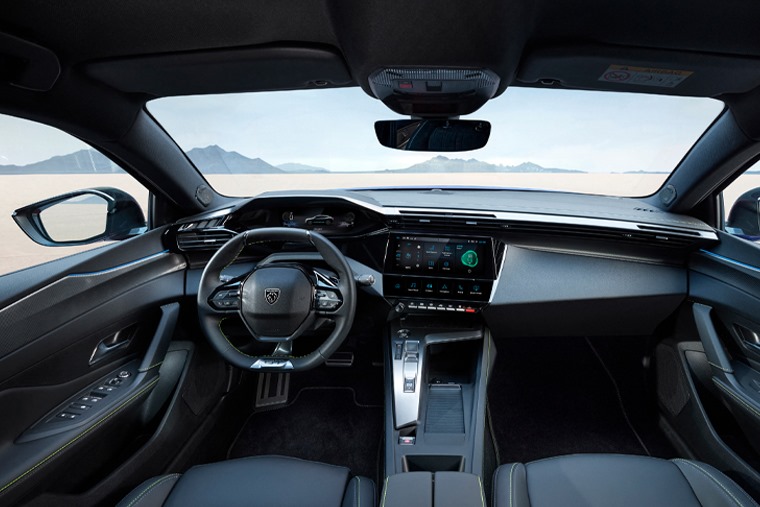 The 408 has a 10in touch screen infotainment system which allows easy access to both the driver and the front passenger. The system will be easily navigated by the tip of your finger and will provide plenty of on board features. You can also navigate with Peugeot's handsfree system by simply saying the word, "ok Peugeot."
The two-part bench rear seats fold in a 60/40 split, increasing its capacity from 536 litres to 1,611 litres. Plenty of space for a weekend away or to fill with moving boxes.
The Peugeot 408 will have all the bells and today whistles modern cars feature such as Adaptive Cruise Control, Long-range blind spot monitoring, automatic emergency braking, lane departure warning and many, many more! You can also opt for the Drive Assist 2.0 package which gives you access to semi-automatic lane changes and anticipated speed recommendations.
Peugeot 408 drivetrain
There will be a few powertrains available for the 408 including two rechargeable plug-in hybrids with 180 and 225hp. You can also have a PureTech 130hp petrol version if electric isn't your thing just yet. All three powertrains support an eight-speed EAT8 automatic gearbox and there is certainly an all-electric model soon to follow.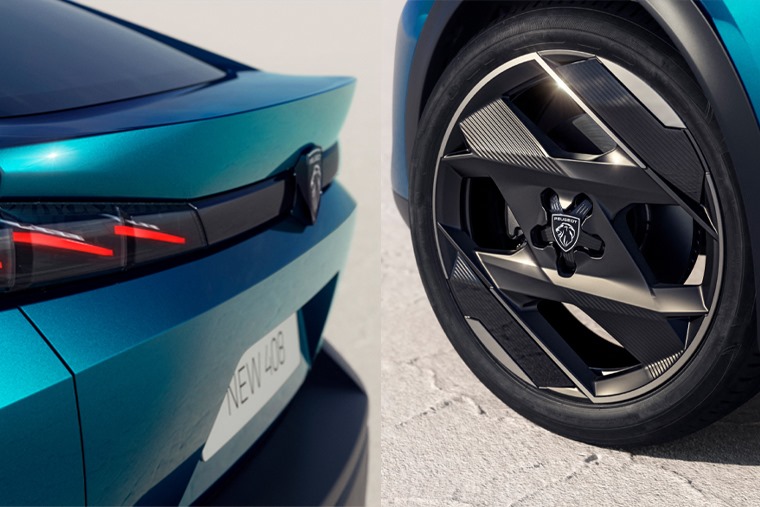 Since efficiency is a major consideration to this project, Peugeot wanted to combine the cars aerodynamics with weight reduction (a hefty 1396kg lighter) against its predecessor. Both the hybrid models and the petrol model will proudly have low average energy consumptions.
Peugeot 408 lease deals
Lease deals for the all-new 408 are now available on Leasing.com. Deliveries are expected to commence in the opening months of 2023. Check out and compare prices by hitting the button below.