Colour guide: How much difference does colour make to a Mercedes-Benz A-Class?
Back to 'Expert guides'
It's no secret that the Mercedes-Benz A-Class has been a runaway hit and a hugely popular choice drivers. Having knocked the Volkswagen Golf from the top spot, It was our most popular car to lease in 2019 and has continued its run of dominance into 2020.
Why? The A-Class offers drivers an impressive amount of connected and interactive technology on top of class-leading refinement and comfort. On top of that, with lease deals available from under £200 per month, we can't think of a more stylish, high-tech and all-round exclusive hatchback that's on offer for the same money.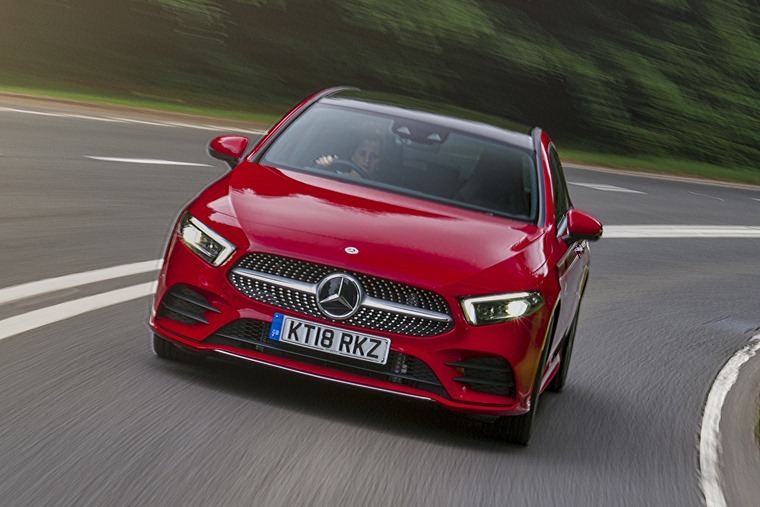 But when it comes to colour what do you opt for? No doubt it will always come down to personal taste, but choosing the right shade and type of paint will ensure your new lease is easy to keep clean and may increase the residual value, while the wrong one will pick up scuffs and be less desirable on the second-hand market.
But which to go for? Mercedes offers six shades for its regular hatchback, with a few other colour options available for the AMG model.
To demonstrate how colour can change the look of a car, we've had a closer look at the A-Class' colour chart to hopefully help you make up your mind which hue is for you…
Whites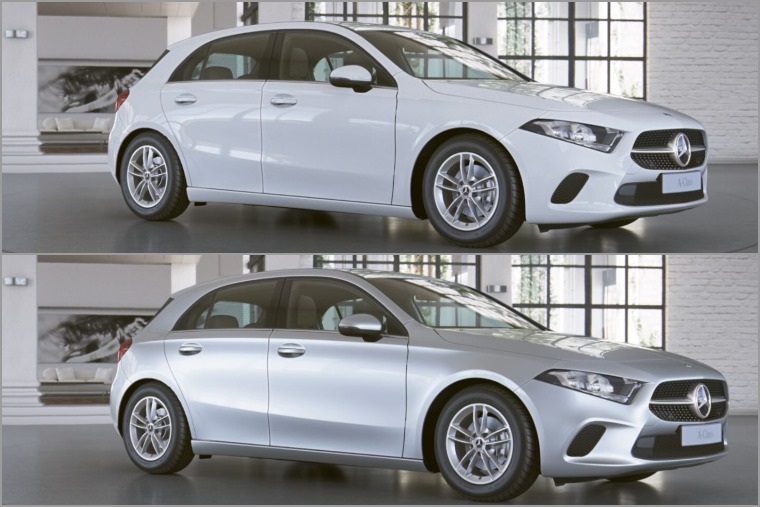 Often offered as a no-cost option, the popularity of white cars has increased dramatically over the last few years and it is currently the UK's third most popular car colour.
Mercedes offer the A-Class in two white options: Standard Polar White (top) is available at no extra cost but will obviously be more difficult to keep clean than darker colours and, because it isn't metallic it won't be quite as shimmering as other options.
Digital White (bottom) is a metallic paint option which will cost an additional (£595)
Black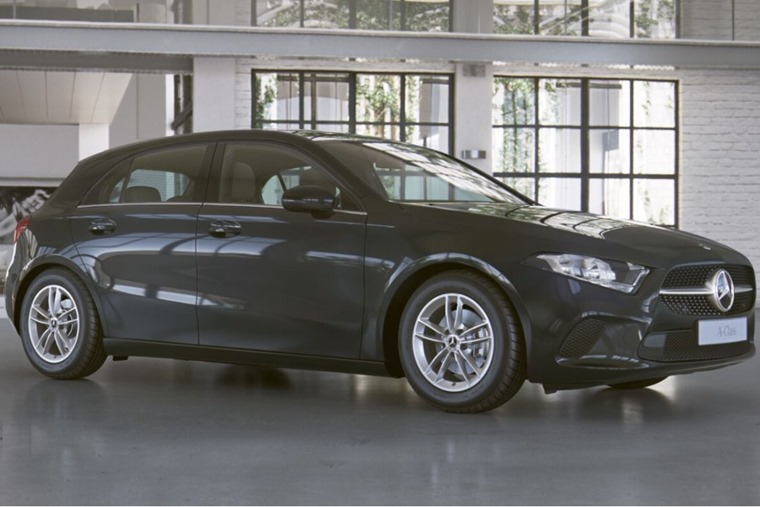 Black gives most cars a classy look, and with the A-Class being a Mercedes, this rings more true than ever.
Cosmos Black is a metallic paint option that costs an extra £595 and, while black is the UK's second most popular choice, be warned that black cars can actually show up dirt just as badly as lighter shades.
Blue
After white, black, and grey, blue is the UK's fourth most popular car colour and made up 16.7% of registrations in 2019.
Denim Blue (£595) is Mercedes' metallic paint option for the A-Class and is a nice change to the usual dark navy blue you might be more accustomed to seeing on the road.
Red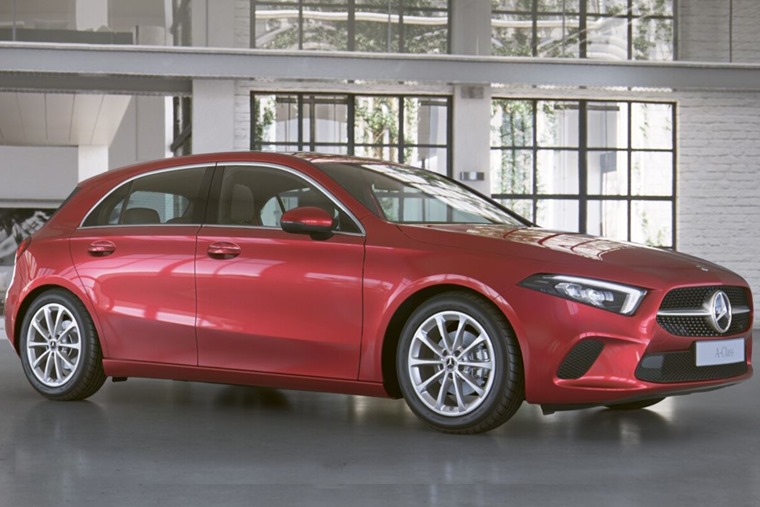 Designio Patagonia Red (£795) is one of the more premium colours offered on the A-Class and is only available on higher-spec models.
Though it might be a premium paint choice,  it will likely suffer from lower residuals than the more popular colours featured here, but who can fault you for choosing a premium colour for your premium hatchback?
Silvers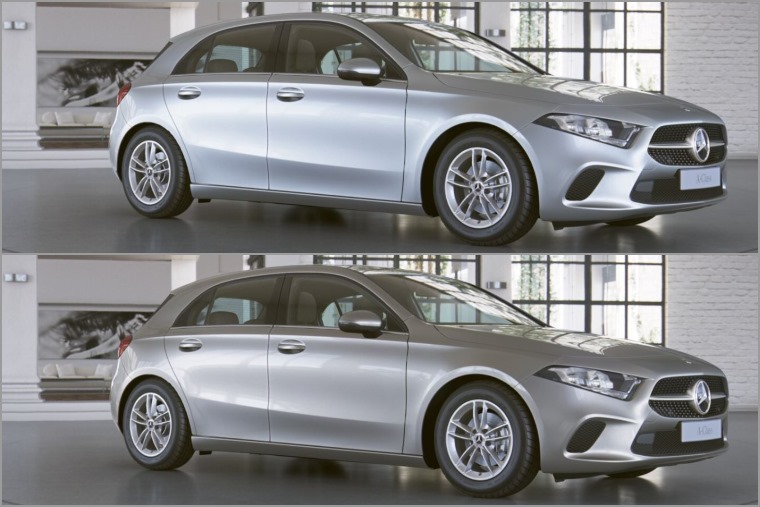 Silver is often the colour of choice for fleet operators, and not just because residuals are higher; it can hide weeks of road grime from going up and down the motorway.
The A-Class offers two variations of silver. There's Iridium and Mojave, both in metallic paint and both costing an additional £595. Although silver was only the sixth most popular option for car colour in 2019, it's the one that never goes out of style.
Grey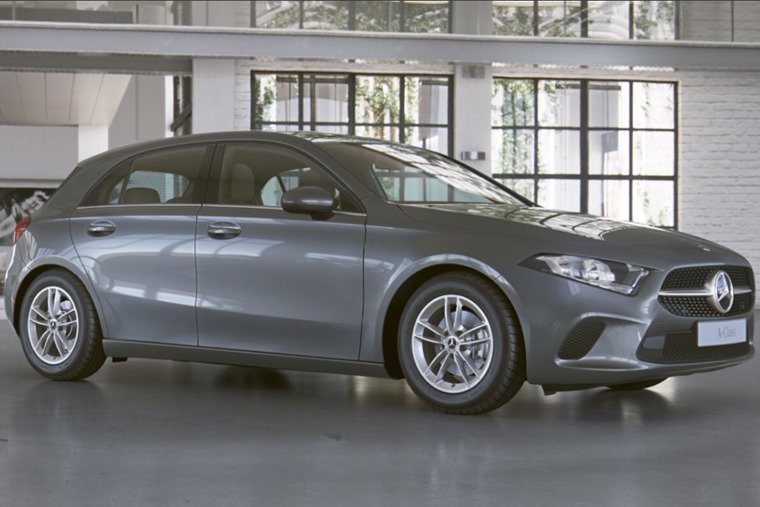 Grey is currently the UK's most popular car colour, accounting for 22.55% of all new car colour registrations last year.
The A-Class really looks great in Mountain Grey metallic paint, giving it an air of class an elegance that perfectly suits the car itself.
So now you know what colours are available, why not get an opinion on the car itself from our reviewer Howard Ritchie?