Colour guide: How much difference does colour make to the Range Rover Evoque?
Back to 'Expert guides'
The 2019 Range Rover Evoque is proving to be an extremely popular lease. However, even if you've got your heart set on an Evoque as your next new car, there are still decisions to be made.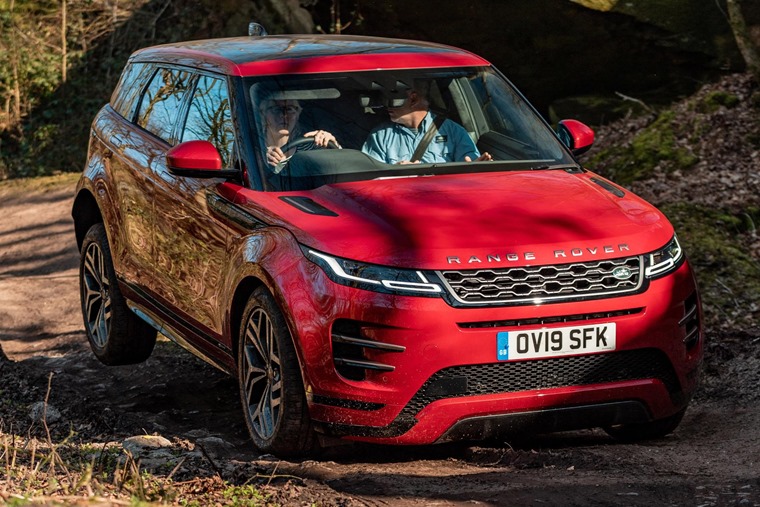 While trim levels and alloys all make a difference, the biggest aspect of your car's appearance is the colour. It's one of the most significant ways you can add that personal touch to your shiny new vehicle. It isn't just a matter of taste either; depending on which hue you choose you could add between £5 and £25 to your monthly lease cost.
But what's on offer when it comes to the Evoque? We've had a look at the 11 available colours along with a few other aesthetic touches you can add.
No-cost options
If a vibrant colour isn't top of your priority list, fear not – Range Rover offers its Evoque in two colours that don't cost extra: Fuji White and Narvik Black. These are solid colours, which means they don't have quite the same sparkle as metallic or pearlescent paints do. That said, the Evoque is a classy vehicle and, if you keep it clean, will look smart in either of these colours.
Narvik Black - £0

Whether it's a slick supermini or a premium saloon, black adds a classy touch to any vehicle and the Evoque is no exception.
Fuji White - £0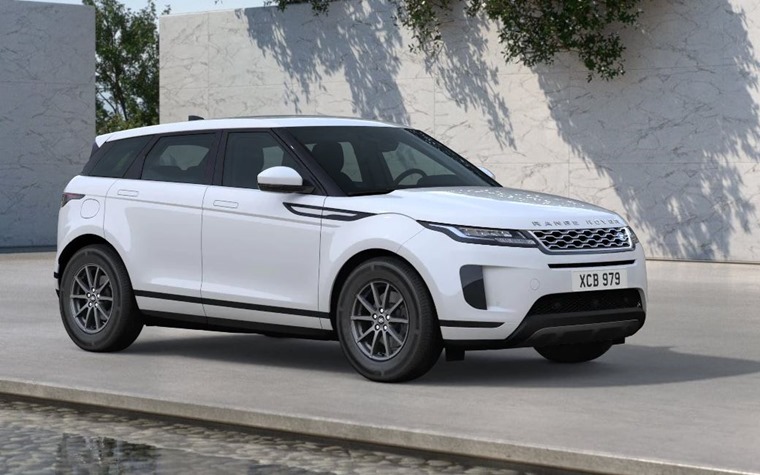 White is more difficult to keep clean, but it's an exceedingly popular choice for the Evoque and demand for white cars has increased significantly over the last few years. In fact, last year it was the third most popular car colour in the UK.
Metallic paints
Range Rover offers the Evoque in seven shades of metallic costing £670, and two premium metallic hues costing £950. Metallic shades essentially contain tiny metal particles that create a sparkling, shimmering look. Here's the options:
Eiger Grey - £670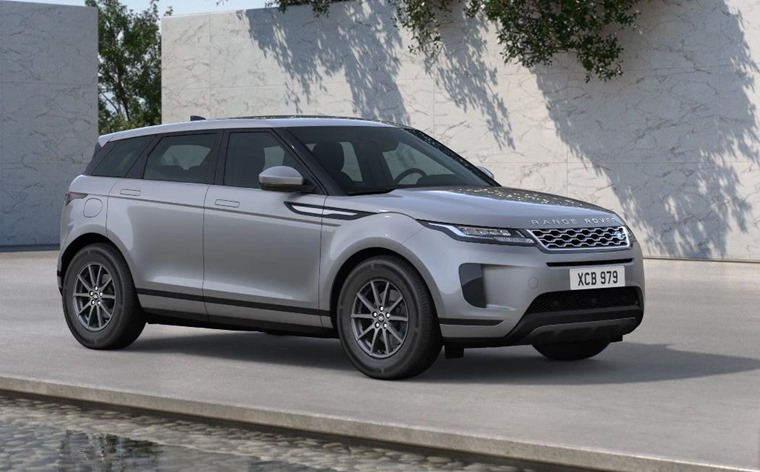 Range Rovers look best in understated colours, and Eiger Grey will likely be one of the more popular (grey was the most common car colour of 2018). It'll also be great at hiding road grime between washes.
Firenze Red - £670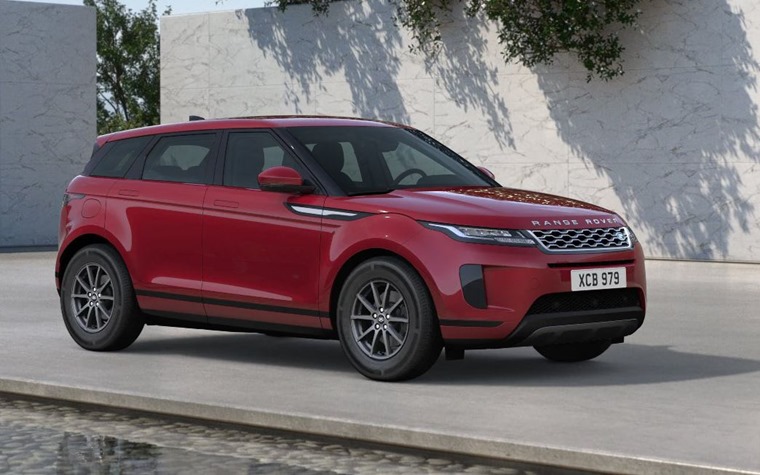 Firenze Red is the only primary colour available on the Evoque. It's the one to go for if you want to stand out.
Kaikoura Stone - £670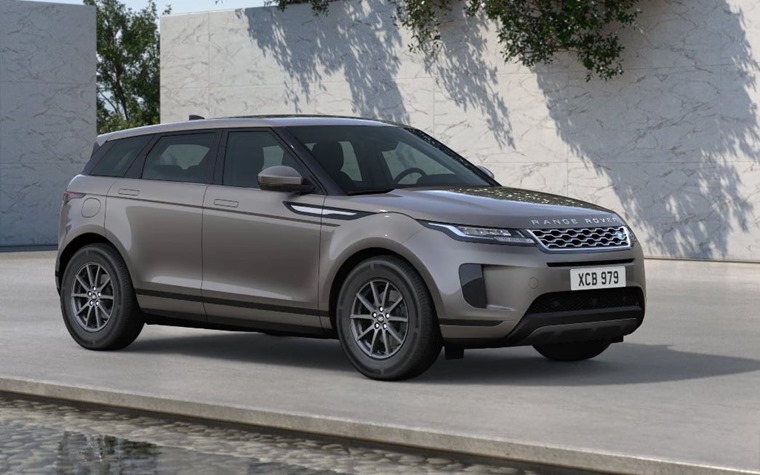 Kaikoura Stone is a safe choice. It'll conceal road dirt so you won't have to be washing it every five minutes, and will suit a contrasting black roof really well.
Indus Silver - £670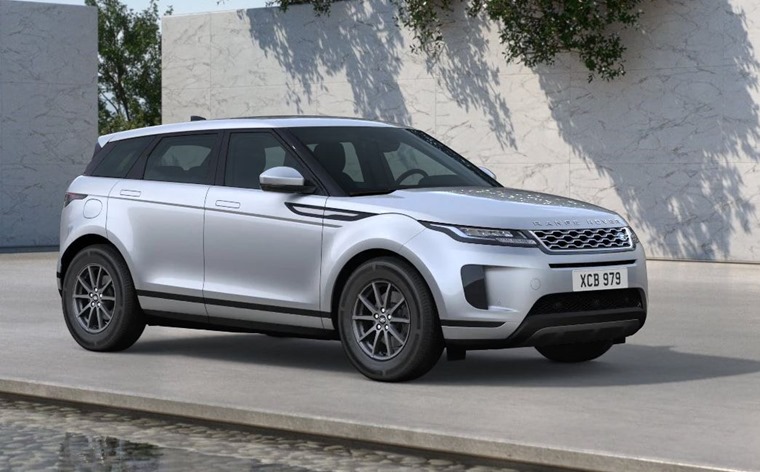 Indus Silver has a much lighter quality than Eiger Grey which means it won't be as easy to keep clean. It suits the Evoque fantastically though, especially if you were to go for a contrasting black roof.
Santorini Black - £670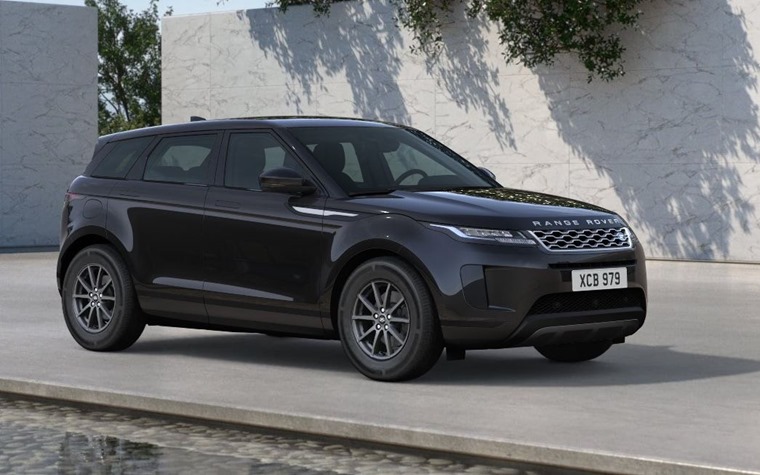 Whether spending money on a colour already offered as a no-cost option is up to you, but when it's clean Santorini Black will have a sparkle that Narvik can't match.
Seoul Pearl Silver - £670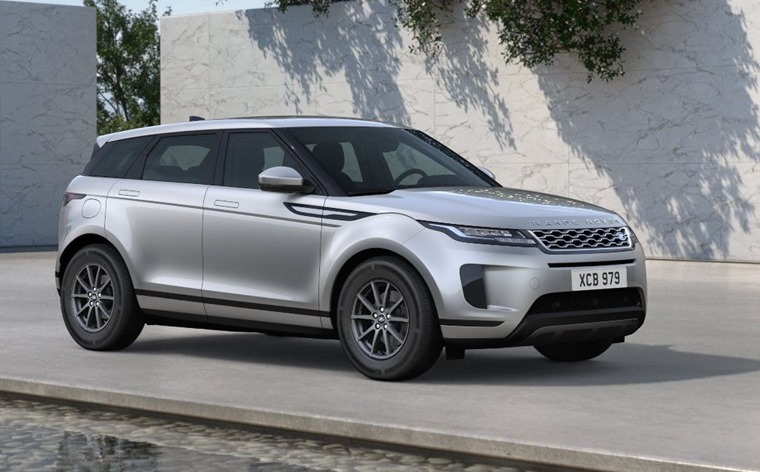 Seoul Pearl is another silver that's lighter than Eiger Grey but darker than Indus Silver. Again, great for concealing road dirt, and a colour that will look great in any specification.
Yulong White - £670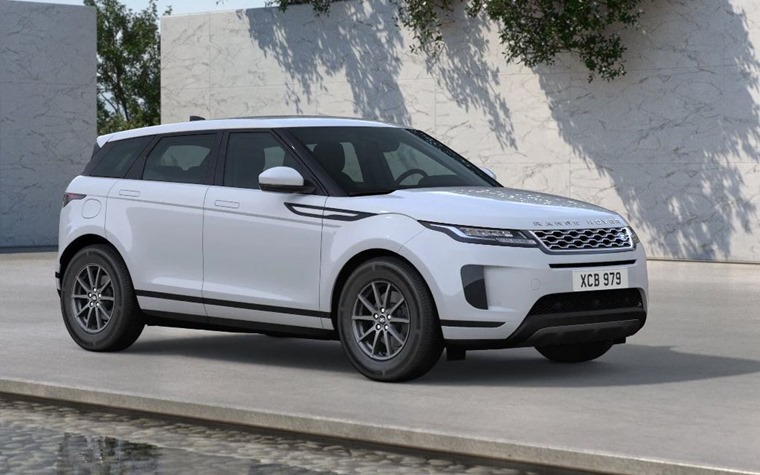 Yulong White is slightly darker than the no-cost Fuji option, and will look fantastic in the sun thanks to that metallic quality. Worth the extra £670? That's up to you.
Carpathian Grey - £950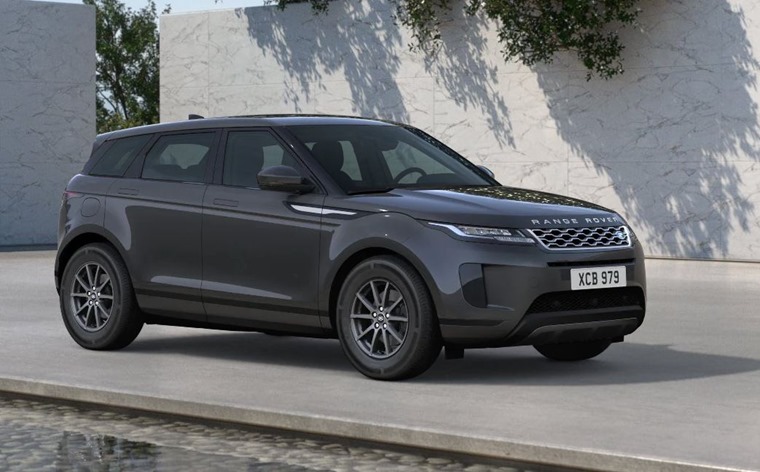 Carpathian Grey is extremely dark that's closer to black than most greys. Being one of Range Rover's premium colours, it adds £950 to the list price, but it will give you that extra bit of exclusivity over other Evoques.
Silicon Silver - £950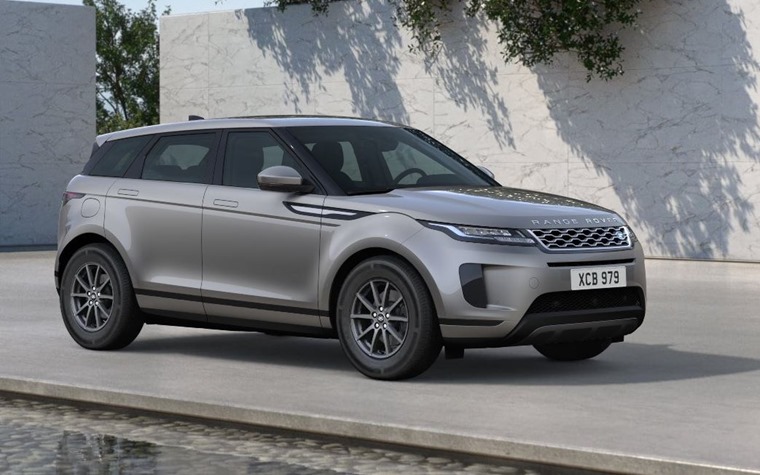 Yet another silver makes up the last paint option available on the Evoque. Again, it's a premium choice meaning it'll cost £950 rather than £670.
Other paint options
Once you've decided on the primary colour, Range Rover offers some other little extras that'll really give your new Evoque a personal touch. All models come with a body coloured roof as standard, or, for an extra £535, you can mix things up a little with a contrasting black or silver roof.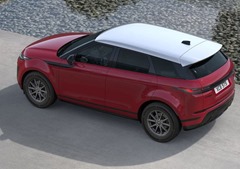 For £640, Range Rover also offers a Black Exterior Pack, which adds black badges, satin black front bumper inserts, black door mirrors, black side vents and black tail pipes.

If you're thinking about leasing an Evoque, check out our in-depth video review below or, alternatively, check out colour guides for some other popular lease cars like the Mercedes-Benz C-Class and Volkswagen Golf.