Used car leasing
Back to 'Expert guides'
If you're in the market for a used car, it makes sense to consider all of your financing options. Car leasing is one of the most cost-effective ways of securing a new vehicle, but does it offer the same advantages when you're leasing a used car?
This guide will explain exactly how used car leasing works and who it is right for.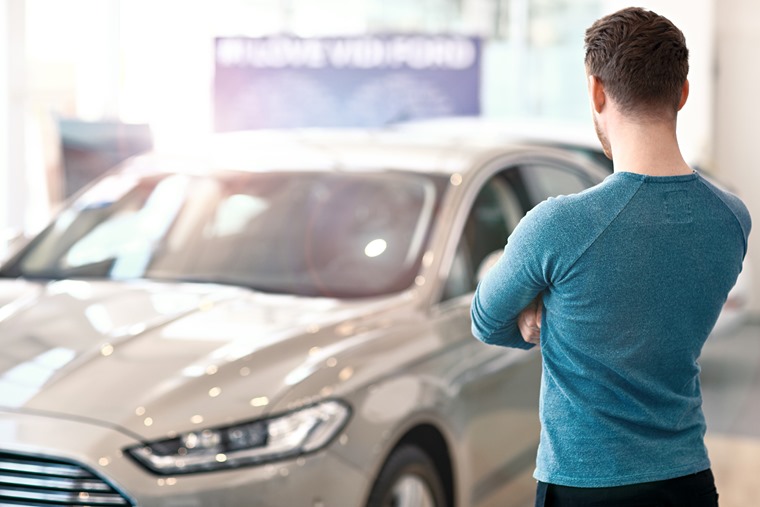 How does used car leasing work?
Generally speaking, leasing a used car means undertaking the same process as leasing a new car. You contact the dealer, or broker and negotiate a price. The used car leasing company then has the car inspected and checks your credit score before leasing it back to you. You then sign a contract to make regular, fixed payments over a set term. Once the term expires and all payments are made, you return the used car to the leasing company.
What makes leasing a used vehicle different, is the vehicle itself. In theory it should be less expensive to lease a used car because it's second hand and car leasing is based on the depreciation of a vehicle's value. A used car has already undergone its most rapid depreciation in its first year. However, used car prices have been increasing because of long delivery times for some new cars.
What are the advantages of used car leasing?
The main advantage of leasing a used car instead of a new car is the same as the reason to buy a used car instead of a new car – affordability.
As you will generally lease a car over a shorter period, you will not be paying as much as you would for a longer-term lease on a new vehicle. Payments will generally be lower too as the car's value will have depreciated more in the first year(s).
However, does this make used car leasing a good deal? Certainly, used car leasing can offer lower payments than financing a used car with a loan or leasing a new car.
Despite this, leasing a new car might still be a more cost-effective proposition. This is because leasing companies negotiate the price of new vehicles they buy from motor manufacturers and can generally secure much more cost-effective terms which they can pass onto consumers. Promotional incentives, discounts and rebates can make a new car lease a better deal and cheaper than a second hand car lease.
Our suggestion is that you visit the car leasing section at Leasing.com to discover the leasing options available on the new vehicle of your choice. Then compare quotes on both used and new cars to find the right deal for you.
What should I consider before I choose a used car to lease?
It is more difficult to evaluate a used car lease than a new car lease because there are many additional factors to consider. These include:
True market value – Do your homework before negotiating a fair price. This is the key to securing a good deal.
Mileage – Remember to check the number of miles on the clock. A high mileage example of a particular car is unlikely to be offered on good leasing terms. Generally a car's maximum mileage to be deemed 'good value' should be 15,000 miles/year. So a car less than a year old should have no more than 15,000 miles on the clock, a car two years old 30,000 miles, etc.
Repair costs – Most used cars will not come with a warranty, unless there is time remaining on the manufacturer's warranty.
Read the contract thoroughly – With any used or new car leasing agreement you should read the contract thoroughly to avoid being hit with add-on fees or unexpected charges.
Also, a lot of deals may be advertised as used car leases, but they are actually a Personal Contract Purchase (PCP). If there is an optional final payment at the end of the monthly payments, then it is a PCP deal, not a lease.
Used car leasing: What used cars are available to lease?
The range of vehicles available is almost as wide as the options available with new car leasing provided those used cars meet the leasing companies criteria on age, mileage and condition.
Used car leasing: Could I save on my monthly payments?
Yes, because used cars have already depreciated and lost some of their value, you could benefit from lower monthly payments than you'd pay for the equivalent new car lease. There are many new and used vehicles that are available to lease for under £150 a month (plus initial payment), so it's always sensible to dismiss the notion that new cars are expensive and shop around to see what you can get for your monthly budget, you may be surprised.
Can I lease a used car in the UK?
There are a number of specialist used car leasing companies in the UK as the market continues to grow. We've partnered with Meridian Vehicle Solutions to bring you a selection of premium used cars to lease.
As with buying a new or used car, the most sensible advice is to shop around for the best deal online.
At Leasing.com we advertise millions of new and used car leasing offers. Use our search tools to ensure you're getting the cheapest offer on the vehicle of your choice and remember to compare the rates available on both used and new cars models to ensure you're getting the most cost-effective deal. Be sure to factor in other motoring costs such as vehicle excise duty costs (included as part of new car lease agreements), breakdown assistance, warranties, servicing and maintenance costs.