MG4 vs Volkswagen ID.3: Which electric hatchback is best?
Electric cars have come a long way over the last few years, with fully electrified models now available across pretty much every segment of the market. One of the most lauded – and a popular choice for lease customers – is Volkswagen's ID.3. It brought a fresh face to the Volkswagen range, while offering all the comfort, quality and practicality of the much-loved Golf.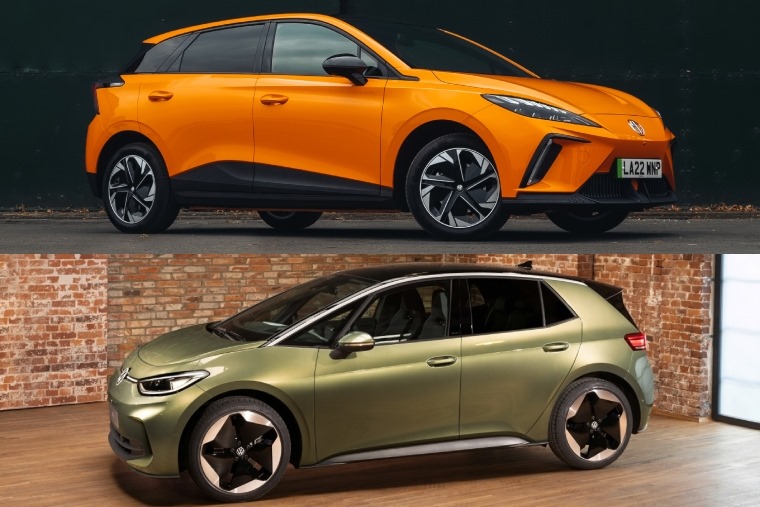 Compare MG4 lease deals
Compare ID.3 lease deals
But things have moved on since the launch of the ID.3. Volkswagen's electric range has of course grown, but so has the number of similarly-sized affordable EVs from other brands. Top of this list is the MG4. The Chinese-owned brand has been slowly carving out a market share over the last few years, and thanks to handsome styling and a drastic improvement in quality, its MG4 hatch is set to compete with the best – including the ID.3.
So, which should you lease? We stacked these two models against each other and compared them in all the areas that matter.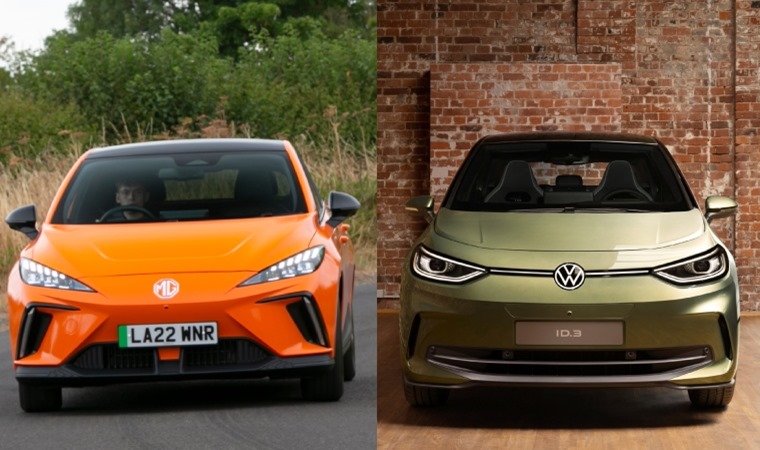 MG4 vs Volkswagen ID.3: Style and size
We'll kick things off with the new comer. Since MG's relaunch a few years back, its cars have come on tremendously in the quality stakes. But the truth is they've always looked pretty sharp. The MG4 takes this to a new level, with angular styling enough to give mainstream manufacturers a real run for their money.
Its best angles are at the front, with razor-sharp headlights and a flat-fronted nose that looks reminiscent of the Kia EV6. Combined with its large alloy wheels and gloss black trim, it really looks like a premium vehicle. A number of colours are offered, which drastically change the look and feel. Black Pearl and Camden Grey give the MG.4 a classy persona, while Volcano Orange and Dynamic Red add sporting flair – something we'll come on to later.
When it comes to size, it's a relatively large hatchback. In fact a look at some of the stats show that it's been designed specifically with the ID.3 in mind when it comes to size. It measures almost 4.3 metres long; so does the Volkswagen. It's around 1.8 metres wide; so is the Volkswagen. You get the picture.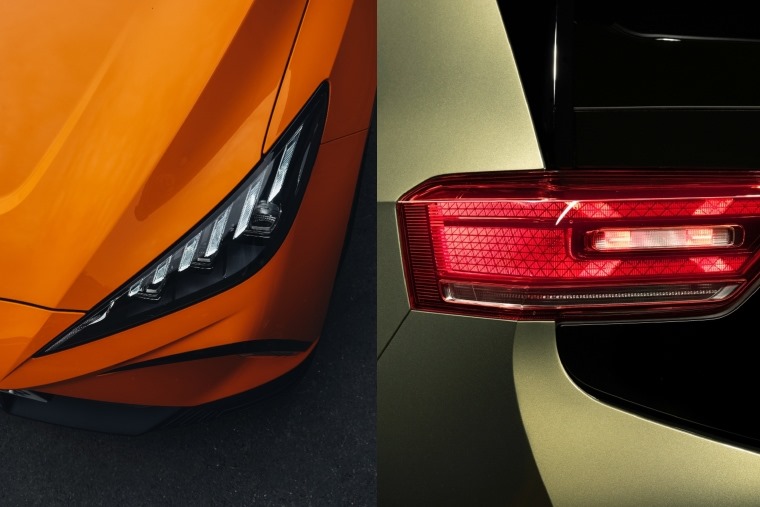 Compare MG4 lease deals
Compare ID.3 lease deals
The ID.3 has been around for a few years now, so its shape is a little more well known out on the roads. It's a little softer than the MG, with curvaceous headlights a bulbous silhouette. From the side, it's a little less fussy than the MG, and its large alloy wheels and plethora of trim levels allow you to personalise your vehicle a little more.
A recent refresh has seen the addition of more gloss trim, and a revised front end. The air takes in the bumper are also larger, and the headlight signature has been modernized to keep the car in line with more recent Volkswagen EVs. It's certainly a more understated than the MG, which arguably gives it a more premium feel.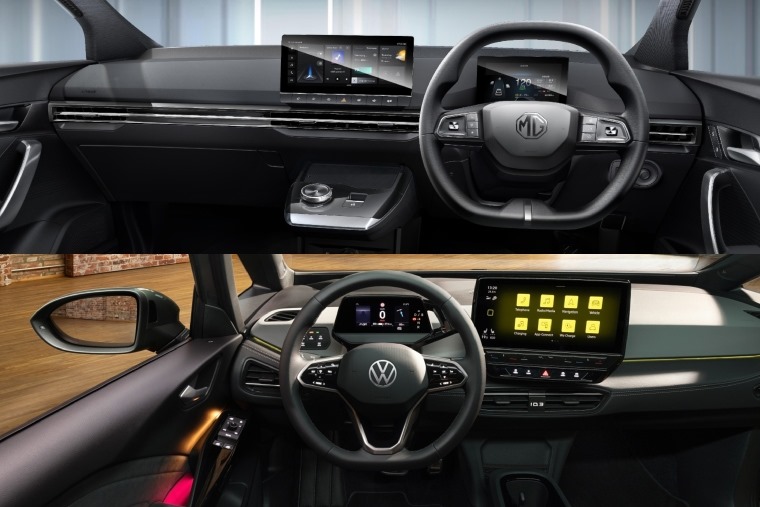 MG4 vs Volkswagen ID.3: Interior and tech
One of the biggest factors that sets the MG4 apart from previous cars from the brand is the interior quality. It really is up there with the best, and many reviews have compared its fit and feel with the Volkswagen – and even claimed it's slightly better. There's tonnes of soft-touch plastics that help add to its premium feel, while the digital driver display and 10.25in infotainment touchscreen looks modern and feels great to use. It's compatible with Android Auto and Apple CarPlay too.
That said, there are some areas that let it down a little. Some of the physical buttons can't live up to the quality of the rest of the interior, and it would be nice if there were a few more controls that allow you to change settings without navigating through the touchscreen.
The ID.3's recent refresh has ushered in a host of tweaks, with quality improving across the board. It was already quite impressive, but new soft-touch materials and seat coverings have really helped take it to the next level.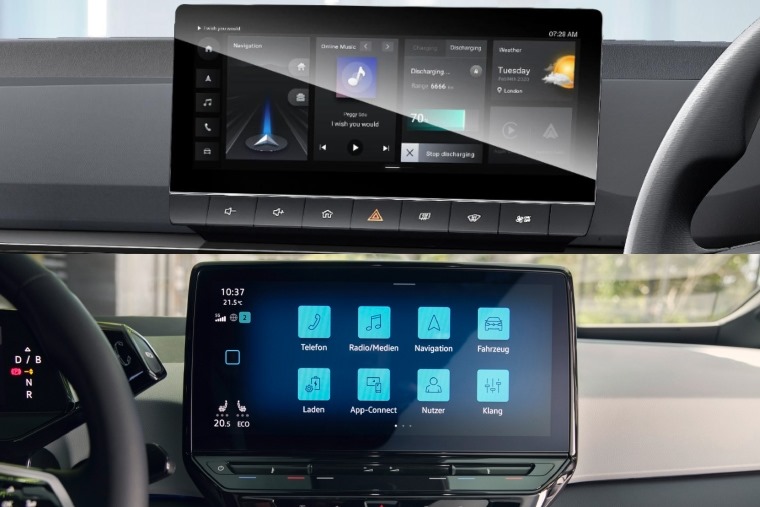 The 10in infotainment system looks similar, but it's been updated, and you'll soon be able to choose an even larger 12in unit as an option. As with the MG, the system is compatible with Android Auto and Apple Car Play.
One area the MG can't beat the Volkswagen is luggage capacity. It gets a rather average 363 litres, while the ID.3 features 385 litres. The design of the boot area also means rear visibility isn't great, either. Passenger space is decent though, with the MG's clever floating centre console allowing extra storage areas for bits and pieces up front.
There's no denying the ID.3 is slightly more practical though, and visibility is generally better too. The ergonomics are slightly better though out too, with more physical controls and an infotainment system that's angled slightly towards the driver. Some people won't like the touch-sensitive buttons though, although Volkswagen has improved Voice Command that should help in this regard.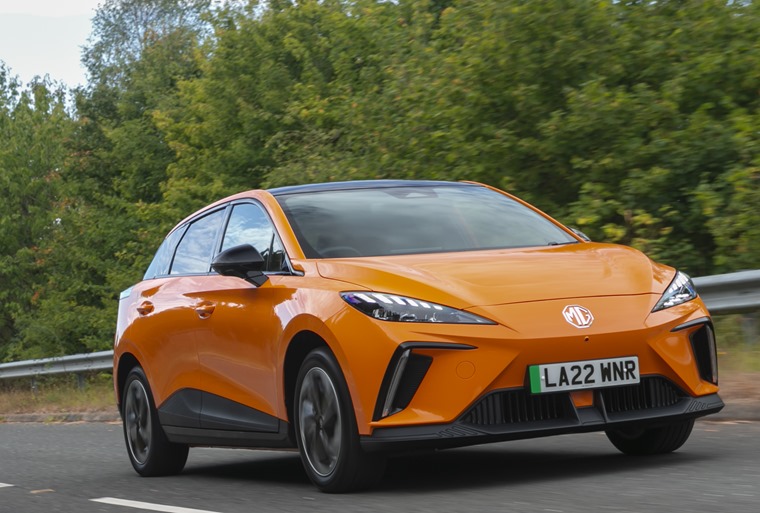 Compare MG4 lease deals
Compare ID.3 lease deals
MG4 vs Volkswagen ID.3: Driving and range
Compared with the Volkswagen, the MG's battery and drivetrain options are easy to understand. You've got two motors and two batteries to choose from. SE models feature a 51kWh battery that allows for a range of 218 miles.
There's also the Long Range and Trophy models to consider, which both use a 64kWh battery. They produce 203hp, and both offer range of between 270 and 280 miles. Interestingly, the quickest is actually the entry-level model, which gets from 0-60mph in 7.5 seconds – mainly due to the lower battery weight.
The MG is actually a hoot to drive, with all models featuring impressive acceleration. It offers a great mix of engaging handling and a comfortable ride too, which is great considering it's an electric vehicle – and an affordable one at that. If you want to hold out, there are rumours a seriously potent sporty model might be in the works.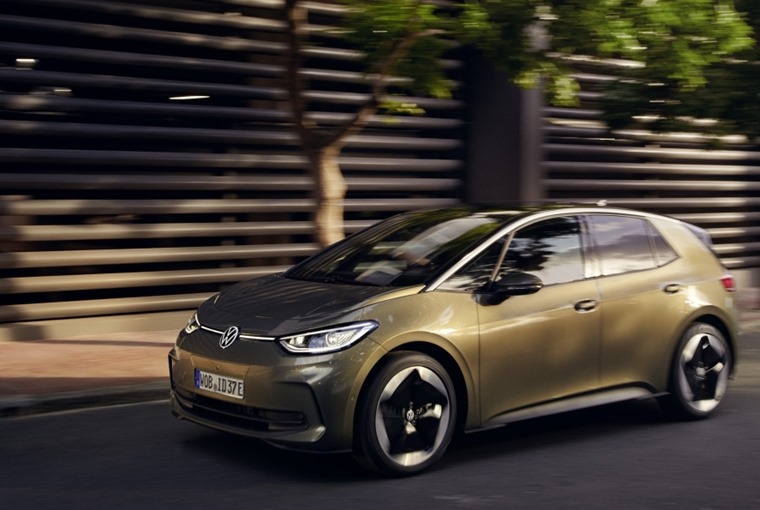 The ID.3's line-up is a little more complicated, although since the pandemic, it has dropped several options to shorten lead times.
At the moment you can opt for either the 58kWh or 77kWh battery option, which offer up to 260 and 340 miles respectively. Not only does the 77kWh battery beat the options available from MG, but also other manufacturers such as Kia, Hyundai and Ford. Again, it's the more potent model that's more on par with the MG, offering a 0-60mph run of 7.3 seconds.
When it comes to charging, both the MG and Volkswagen offer quick recharge times thanks to clever rapid charge tech. You can expect either model to regain an 80% charge in under half an hour if you use a rapid charger.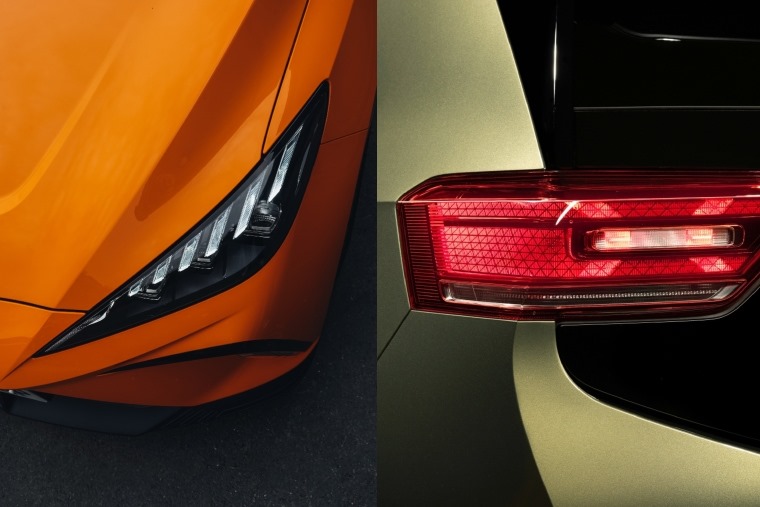 MG4 vs Volkswagen ID.3: Which EV hatchback should you lease?
So, is the MG4 a worthy contender for the Volkswagen? In short, yes. Perceived quality has taken a serious step up compared to older models from the brand, and its combination of sharp style, engaging drive and impressive comfort all add up to make it a savvy choice if you're looking for an electric family hatchback.
That said, the Volkswagen does offer a slightly more refined driving experience, and thanks to its recent refresh and more premium badge, it's still the most desirable of the two for many people. The offering of a 340-mile range adds further to its appeal.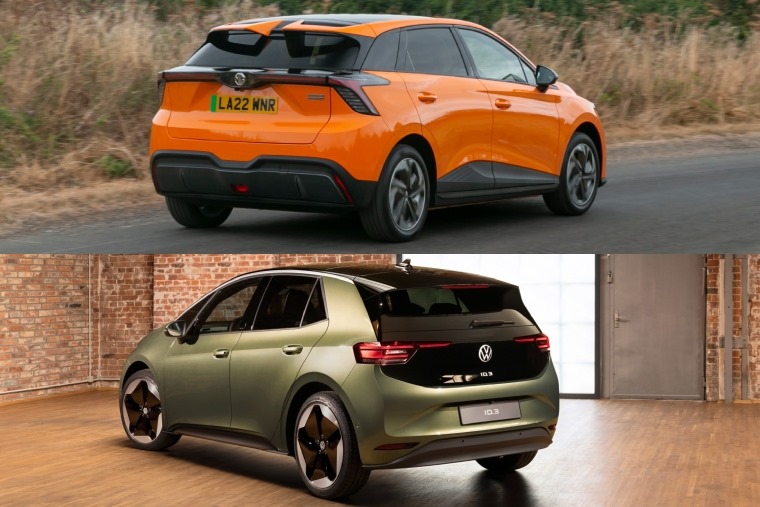 But when it comes to leasing, right here and right now, we'd opt for the MG. Why? Well on top of its already many attributes, you'll currently pay around £100 less per month than you would for a Volkswagen. Over the course of a three or four year lease, that all adds up to terrific value.
You can compare both of these models right now by hitting the button below. Check out prices and find the best lease plans from the UK's most trusted brokers, dealers and finance companies.