Could Tesla's Model 3 really be the ultimate business lease car?
What do the original Ford Mustang and new Tesla Model 3 have in common? Well, it sure isn't the Mustang's complete lack of interest in the environment. Nope, it's the fact both cars have enjoyed massive pre-sales orders running into the hundreds of thousands.
At one point early in the Mustang's life, Ford simply couldn't build them quick enough to satisfy demand and the same situation could well face Elon Musk's Tesla company with the Model 3.
One week on from its reveal, Tesla have racked up 325,000 pre-orders and you can get your name down for one for £1,000 deposit. The Model 3's projected price of $35,000 (£24,400) makes it a seriously competitive machine against the likes of the BMW i3, Nissan Leaf and Volkswagen e-Golf.
Of course, this price is the list and not the lease cost, which leads us on to a far more intriguing discussion than the sticker price in a showroom. Given that 90% of new cars in the UK are financed in some way or other, it's fair to assume the same will apply to this new Tesla.

Very tempting prospect for business lease customers
As Tesla has yet to confirm UK pricing, we can only speculate how much it will cost to lease a Model 3, but a low P11D value combined with zero emissions are likely to contribute to an attractive Benefit in Kind (BiK) rate. Add to that a 215-mile range and sub-six second 0-62mph sprint, and the Model 3 should be a very tempting prospect for business lease customers.
Tesla also points out the car should achieve a five-star Euro NCAP safety rating, is able to be recharged using the company's ever-expanding Supercharging network and comes with Autopilot Safety features.
All of these elements combine to potentially make the Model 3 the ultimate business lease car.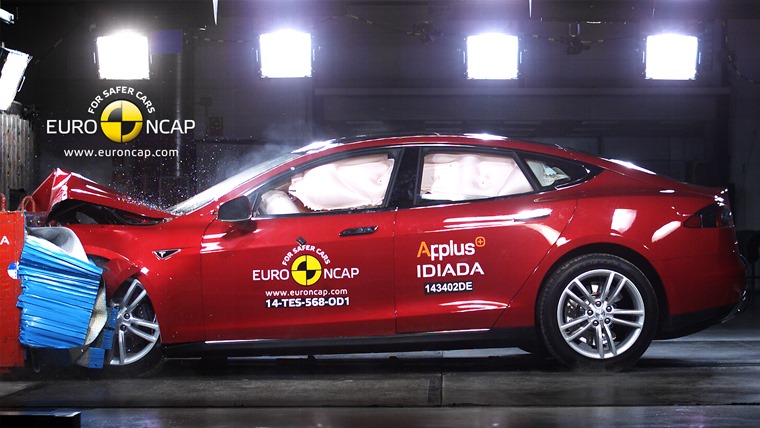 Brisk progress
Not so long ago, EVs were very much a quirky, marginal section of the car market, but they are growing in significance with every passing month.
Once a quirky, marginal section of the car market, electric vehicles are growing in significance every month.
It will also help the Model 3's case when it's launched in 2017 that it will qualify for the Government's Plug-In Car Grant subsidy of £4,500 where most Model S customers miss out now due to the list price exceeding the Government-stipulated upper threshold for EV aide (£60k).
By the time, the Model 3 goes on sale in the UK, we can expect leasing companies large and small to be much more tuned-in to the market demands for EVs. Businesses will also be more attuned to what EVs have to offer and any company that has not formulated a mobility plan by now really needs to get its skates on.
Having a mobility plan allows any business with a fleet large or small to make informed decisions about which are the right vehicles for the needs of its drivers. With a range of 215 miles, the Model 3 puts itself in a very different position to its near rivals from BMW, Nissan and VW, none of which can match the Tesla's pure EV range.
For this reason, the Model 3 has a much greater appeal to business users who can travel further without worrying about recharging and they are able to bring the battery back to full charge quickly with Tesla's Supercharger. As Tesla is expanding its own network of Superchargers, this situation will only get better and improve ease of use for Tesla drivers.
However, the Model 3 could also be very significant in forcing the issue with EV charging infrastructure across the UK and abroad. While the Government makes the right noises about making charge points more numerous and easier to access, they are still relatively few in number and location is not always ideal.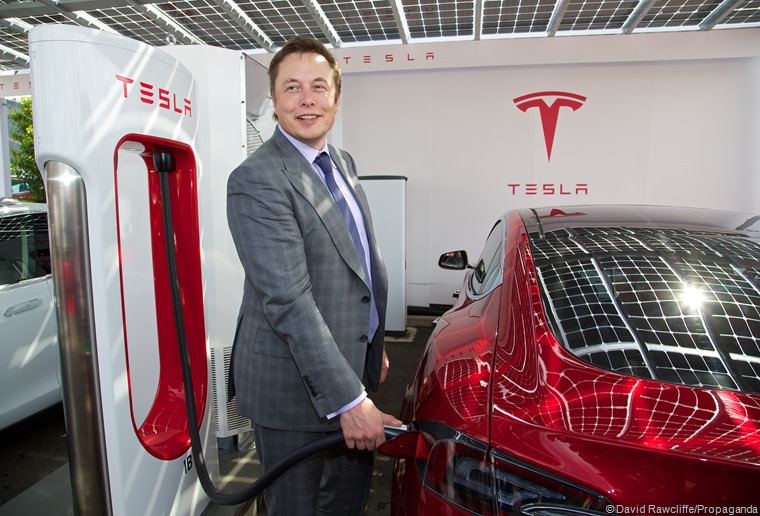 Defying conventions
As the Model 3 is proving such a massive hit long before the first has even made it to the road, there will only be more customers waiting and ready when it does. The result will be a huge demand for hassle-free, readily available and rapid charging anywhere and everywhere. It would be a brave Government that ignored this many drivers of such an influential car.
The message is clear: Tesla really does want to save the world.
If you're in any doubt about how influential the Model 3 will be for Tesla and the car market as a whole, you only had to see the launch party for the car that was beamed over the internet.
Unlike the usual car launch with stuffy executives and some horribly scripted spiel from a celebrity paid to spout the words, Tesla's was more like an evangelical church meeting. Amid the whoops and cheers for company founder Elon Musk - who looks more like a film star than the boss of a car company - the message is clear: Tesla really does want to save the world.
To do this, Tesla has created its own cars and charging network, and it is successful. This alone has many of the major car manufacturers on the back foot and playing catch-up.
Now the California-based company is moving right into the mainstream of small executive cars, it is striking right at the heart of premium makers product ranges. By definition, that means Tesla is going after the company car market and lease deals.
As soon as the wider community of company car drivers in Audi A4s, BMW 3 Series, Jaguar XEs and Mercedes C-Class get wind of this, and they will, Tesla is going to have queues round the block for the Model 3.
Just as with those first Ford Mustangs in 1964, the Model 3 is a game-changer, a car that makes a new style and technology instantly desirable, available and possible.
Be in no doubt, this will also be a car with keen leasing rates to meet that huge demand.