EV charging costs to drop from October
From October, smart charging company Ohme is set to lower home electricity prices, offering electric vehicle (EV) drivers the opportunity to charge their vehicles more affordably.
EV drivers have the potential to maximize their savings by making the switch to a smart EV tariff and tapping into Ohme's innovative software technology. It's worth noting that Ohme is the sole charging provider compatible with both Octopus Intelligent and OVO Charge Anytime.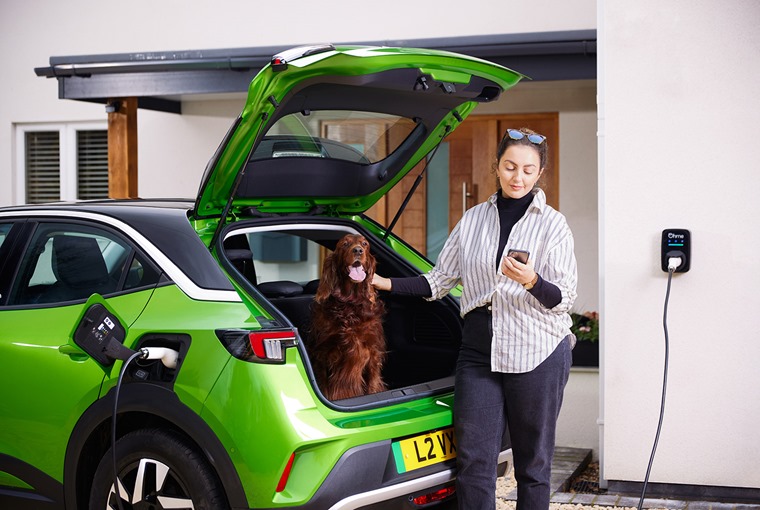 Effective from the 1 October, the Standard Variable Tariff for residential electricity will drop to 28p/kWh, marking the lowest rate in a year. This adjustment ensures that EV drivers can now enjoy even greater cost savings when they charge their vehicles.
"During the cost of living crisis, EV drivers will no doubt welcome this drop in the standard domestic electricity tariff," said Ohme CEO David Watson. "But Ohme's unique charger technology combined with a smart EV tariff means that they can make bigger savings and have greater control over their charging – software that no other EV charging company has."
How much will the smart EV tariff cost?
Considering that the average UK driver covers approximately 6,800 miles annually, opting for charging on a smart EV tariff with Octopus Intelligent at 7.5p/kWh would cost just £127.50 for a year's worth of driving. In contrast, under the new Standard Variable Tariff of 28p/kWh, covering the same annual mileage would result in an expense of £476. To put this in perspective, covering an equivalent distance in a petrol-powered vehicle would cost a driver over £1,110.
Ohme's intelligent chargers are capable of real-time connectivity with the national grid, automatically adapting their charging patterns to capitalize on periods of low-price charging facilitated by smart EV tariffs. Furthermore, Ohme offers drivers the option to charge their vehicles when renewable energy generation on the National Grid is at its peak, further diminishing their carbon footprint.
It's worth noting that Ohme serves as the official charger provider for Mercedes-Benz in the UK, as well as for the Volkswagen Group in the UK and Ireland, along with customers enrolled in the Motability scheme—the UK's largest fleet operator. The company has earned recognition as the Best Electric Charging Point Provider by Business Motoring and recently clinched the title of Fast Track Company of the Year at the 2023 Green Business Awards.
*Please note that the petrol cost calculation is based on a rate of £1.49 per litre and an average fuel efficiency of 40 miles per gallon.