Citroen C4 previewed: all-electric model to also be part of SUV-inspired line-up
Sleek and compact with a raised SUV-inspired silhouette, Citroen has revealed their first glimpse at the all-new C4.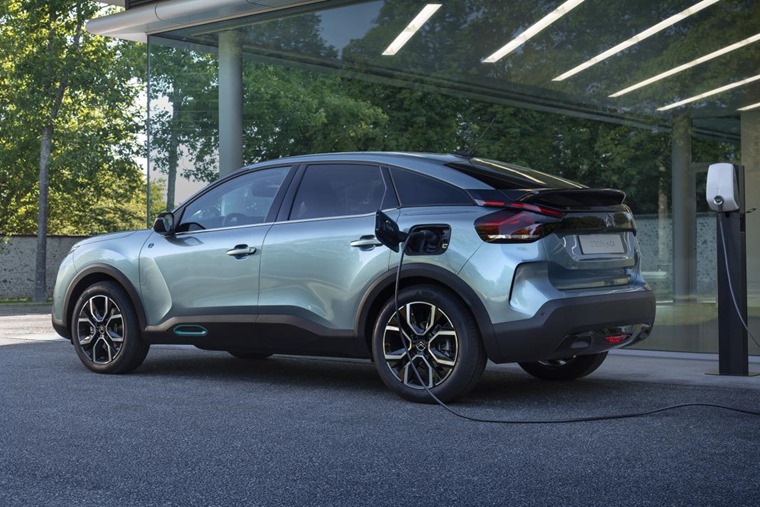 The new C4 aims to continue from where the C4 Cactus finished, bridging segment gaps by offering the dynamism of a hatchback while subtly adopting strength and character from the ever-popular crossover segment.
Further emphasis has been put on comfort, with the new C4 range offering a sense of modern, all-round comfort. This extends from the suspension, which features Progressive Hydraulic Cushions, and the numerous on-board technologies, to the soothing interior design and smoothly quiet operation of the e-C4.
Offered in petrol and diesel (C4) as well as all-electric (e-C4) powertrains, customers simply choose the high-performance and efficient option that best meets their needs.
The all-electric e-C4 and new C4 will be presented in more detail on Tuesday 30 June.