Electric cars could get green number plates under new plans
Electric vehicles in the UK could soon be issued with specific green-coloured number plates under government plans.
The Department for Transport (DfT) says giving zero-emission vehicles green number plates would make the least polluting cars on the road easier to identify, allowing them to benefit from incentives like free parking and access to clean air zones.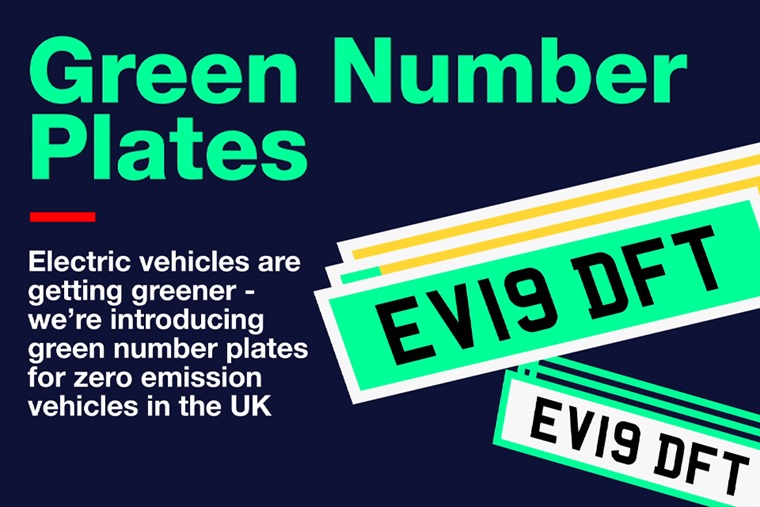 Potential plate designs include:
a fully green number plate with black lettering
the addition of a green flash on the plate
the addition of a green dot or symbol
The government hopes the move will boost EV uptake, which will help it achieve its 2050 Road to Zero ambitions. The idea is currently under consultation, with industry and public opinion being taken into account.
A similar scheme was introduced a decade ago in Ontario, Canada, where drivers of green-plated vehicles were able to use lanes that were reserved for high-occupancy vehicles.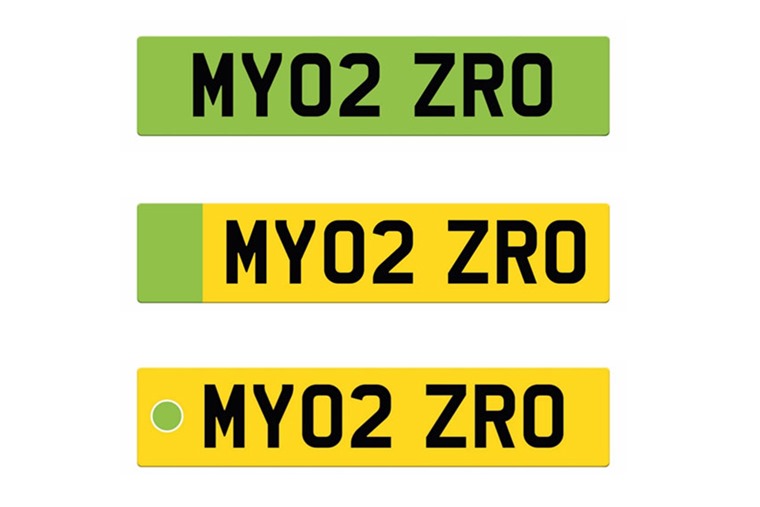 A spokesperson for the DfT said: "As the UK moves at pace towards net zero emissions, the initiative aims to raise awareness of the increasing number of zero tailpipe emission vehicles on UK roads.
"Through the introduction of green number plates, local authorities would have a useful visual identifier should they wish to introduce incentives to promote the use of zero-emission vehicles, such as allowing these drivers to use bus lanes and to pay less for parking."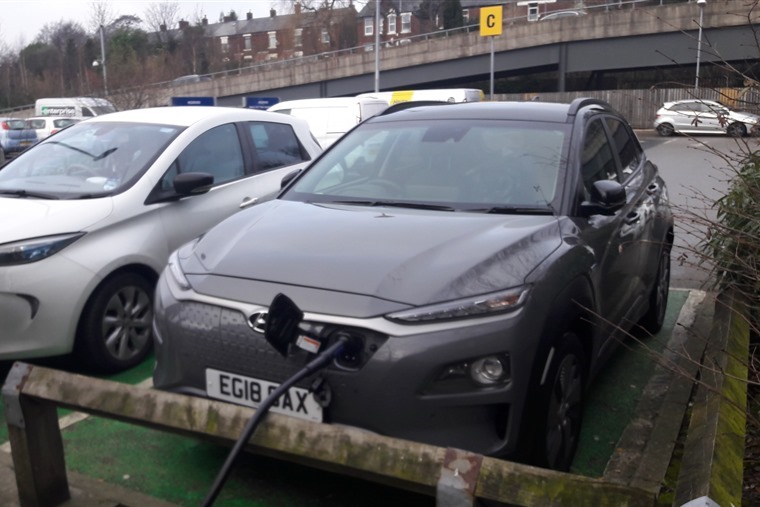 However, some have been more wary of the idea. The RAC's head of road policy Nicholas Lyes said: "While the sentiment seems right, there are question marks as to whether drivers would see this as a badge of honour or alternatively it could foster resentment among existing drivers of petrol and diesel vehicles.
"On the face of it, drivers we've questioned don't seem too impressed - only a fifth think it's a good idea and the majority said the number plates wouldn't have the effect of making them any more likely to switch to an electric vehicle."
Environmental groups have also suggested a scrappage scheme would prove a better incentive. The idea is just one of many the government hopes will increase EV uptake. Others include the idea that all new homes with a parking space should feature an electric car charge point.