Ineos Grenadier: Defender-inspired 4x4 will be built in Wales
Ineos Automotive has announced that its utilitarian 4x4 will be named 'Grenadier', after the pub in which Ineos Group Chairman Sir Jim Ratcliffe conceived the project.
The name was picked after 6,000+ fans of the project responded to an online poll to choose the vehicle's name. We're assuming 'SUV McSUVface' wasn't an option.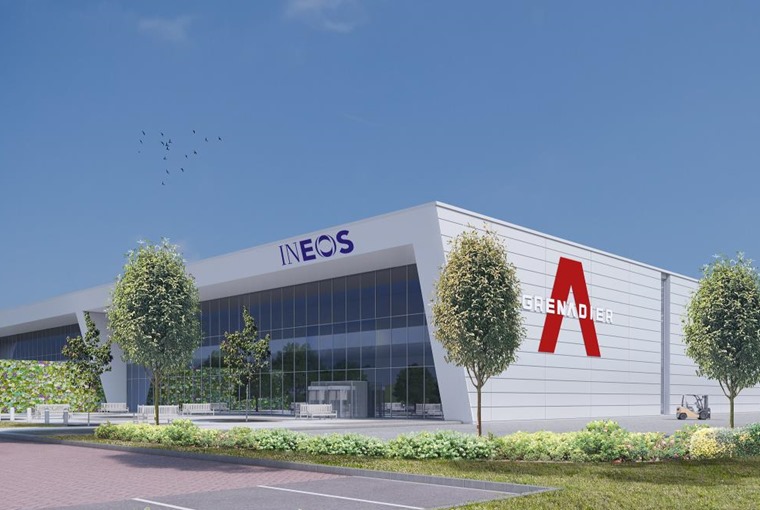 Ineos also confirmed that the Grenadier will be built in a bespoke new manufacturing facility in Bridgend, South Wales. This will create 200 jobs initially, and up to 500 in the long term. Site development is now under way to support planned start of production in 2021.
Ineos will be also be investing in a sub-assembly plant in Portugal, with this facility producing the Grenadier's body and chassis in conjunction with European supply chain partners.
"The decision to build in the UK is a significant expression of confidence in British manufacturing, which has always been at the heart of what Ineos stands for." Ratcliffe commented.
"Today's announcement from @INEOS will deliver hundreds of new jobs in Bridgend and is a vote of confidence in UK expertise, making sure we keep our status as a pioneer in new vehicle technologies." – PM @BorisJohnson https://t.co/JnSiOw5k22

— UK Prime Minister (@10DowningStreet) September 18, 2019
The rumours have been swirling for quite some time as to what Ineos were planning. Having initially met with the bosses at Jaguar Land Rover in 2016, many assumed they were trying to bring the Land Rover Defender back to life by purchasing its patent but we now know Land Rover had their own ideas for the future of that model.
In spite of this, the Grenadier is rumoured to be heavily based on the original Land Rover Defender's platform. With the tagline #BuiltOnPurpose, and the words 'utilitarian' and 'functional' taking precedent, don't expect Apple CarPlay or carpeted flooring when it eventually comes to market.
Dirk Heilmann, Chief Executive Officer of Ineos Automotive, commented: "We are progressing well with the design and engineering work, as well as our marketing and distribution plans. In the months ahead, we look forward to sharing more information about the Grenadier, and engaging with local suppliers, the community and region, in advance of the start of production in 2021."