The Ineos Grenadier is now available to lease
The Ineos Grenadier off-roader is now officially available – you can compare lease deals right now by hitting the button below.
Here's everything you need to know about this one-of-a-kind four-wheel drive.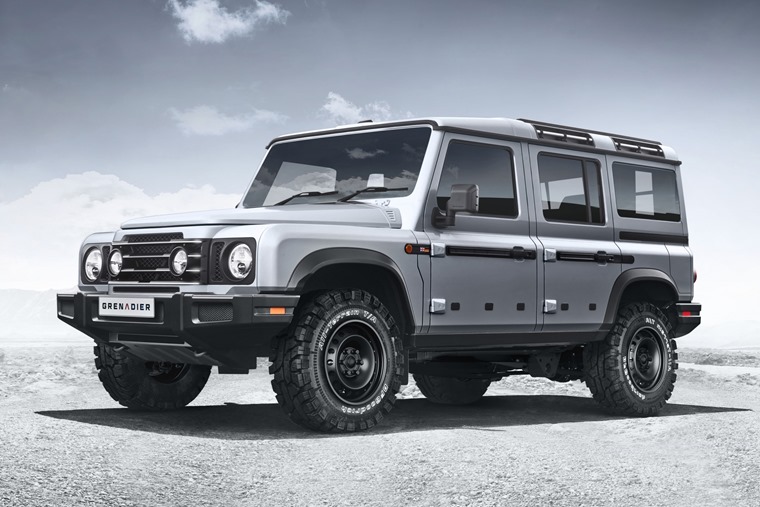 Ineos Grenadier exterior
The Grenadier was revealed shortly after the latest Defender Hard Top, and in many ways is similarly designed to meet driver demands for a rugged, capable and comfortable go-anywhere working vehicle.
There's no doubt the looks of the Grenadier were directly inspired by the classic Land Rover Defender. It's a utilitarian and boxy design, where practicality trumps flashy looks everywhere you look.
Unlike the old Land Rover though, up front you'll find a set of LED headlights with integrated spotlights in the grille. The sides feature protective rubber strips too.
At the rear, rather than the trio of separate lighting units, you'll find two larger circular modules that do everything. The tailgate is a separate splitting design rather than a single large door as well.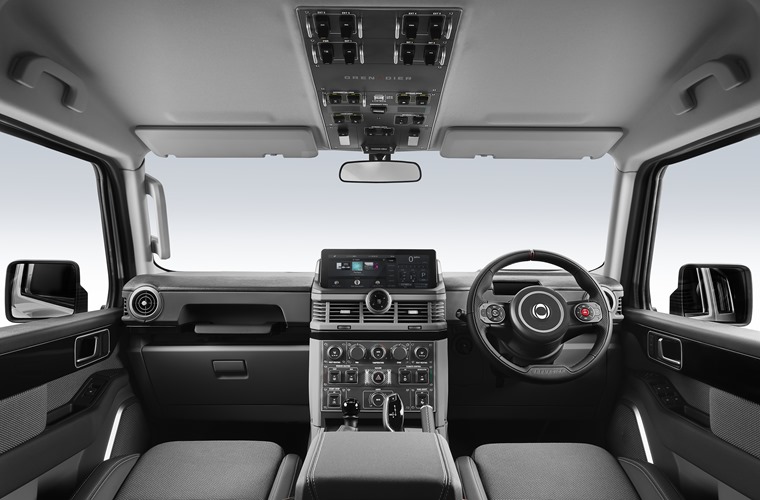 Ineos Grenadier interior
While it can't compete with the latest Defender in terms of looks, the interior of the Grenadier is pleasingly simple. But a host of new tech makes sure it's bang up to date on the infotainment front.
A 12.3in touchscreen unit sits atop the dashboard and is compatible with smartphone mirroring applications. For those that want a more functional control, the system can be controlled via a set of buttons too.
Five Recaro-made seats come as standard, while grab handles and hose-down rubber mats remind you this is a car very much an off-road machine.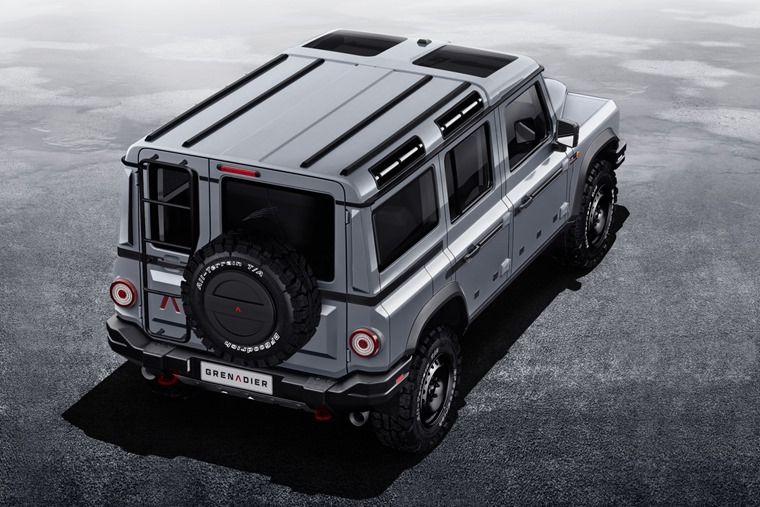 Ineos Grenadier drivetrain
Two potent engines are available with the Grenadier; a petrol or a diesel. They are both 3.0-litre turbocharged six-cylinder units, which you'll also find in a wide range of BMWs.
The petrol makes around 285hp, while the diesel makes do with 249hp. However, the latter produces 100Nm more torque, with official stats confirming it produces 550Nm.
All models feature a smooth eight-speed automatic transmission and a four-wheel drive system. It's a permanent system, which means it operates all the time whether you like it or not.
The system can be adjusted and finely tuned for off-road activities via overhead controls in the cab.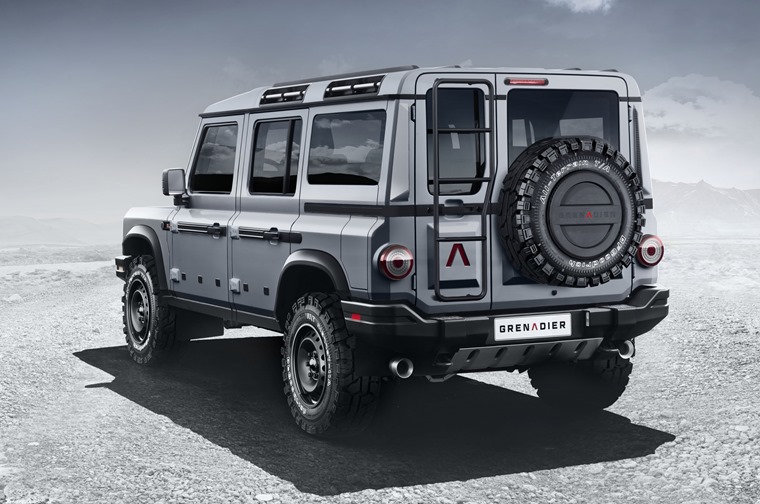 Ineos Grenadier release date
The Ineos Grenadier is available to order right now, with list prices starting from around £60,000. Deliveries will commence shortly, and lease deals are available to compare right now – just click the button below.