Here's our best look yet at the new Land Rover Defender
Land Rover has revealed a new set of images of the all-new Defender undergoing final testing. The snaps of these prototypes give us our best look yet at what has to be one of the most eagerly awaited new models in years. Here's what we know so far…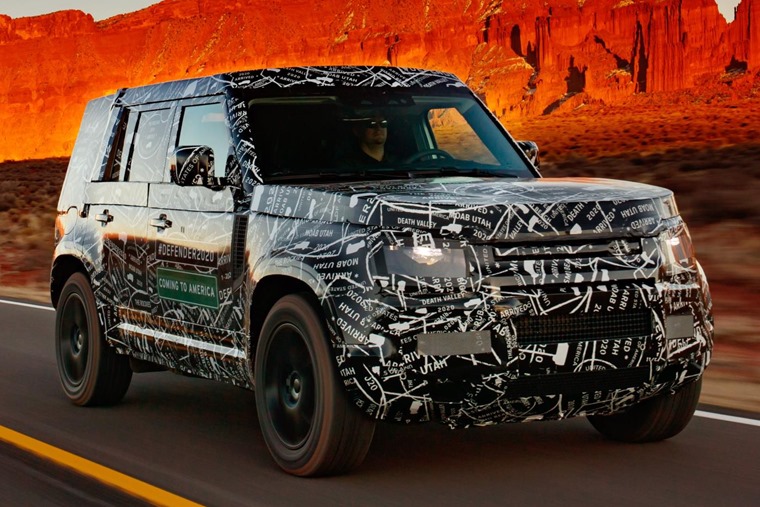 The pics you see here have been revealed to celebrate World Land Rover Day, and show prototypes undergoing a variety of harsh testing in Kenya.
They've really been put through their paces: wading through rivers, carrying supplies across unforgiving terrain and towing heavy loads. In all, the fleet has covered 1.2million kilometres across the globe.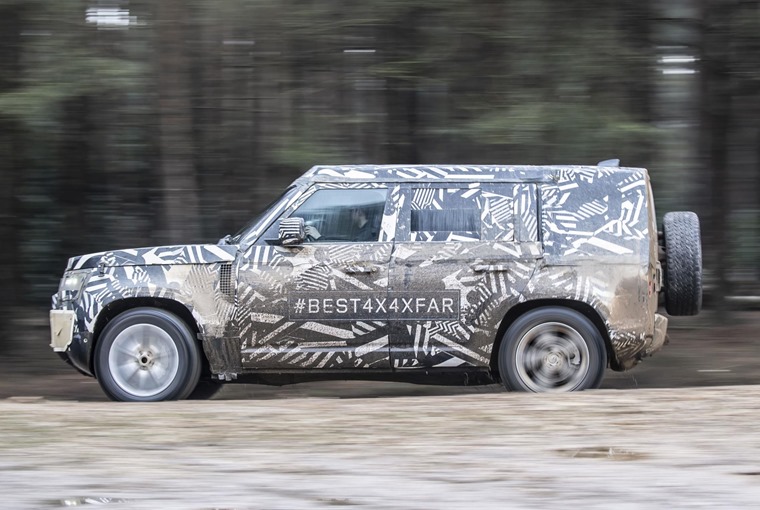 By the time the new Defender makes its public debut later this year, it will have passed more than 45,000 individual tests in some of the most extreme environments on earth – a good sign the new car will live up to the original – capability-wise, at least.
Given the original Defender's reputation, it's understandable that Land Rover wants to get it right first time – particularly as there'll be a host of Land Rover fans that'll be leaving the tarmac as soon as they get their hands on one.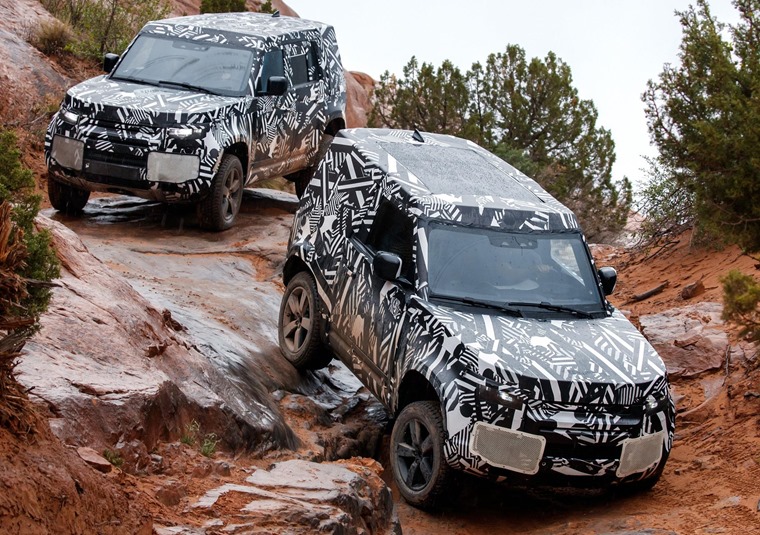 But the Defender needs to appeal to a broad range of consumers, so what's actually new?
The styling, for a start. Despite the heavy camouflage, the basic silhouette and styling of the Defender is easy to make out. It clearly keeps the boxy, squared off styling that made the original so recognisable, but it gets a much more modern, if still utilitarian, look.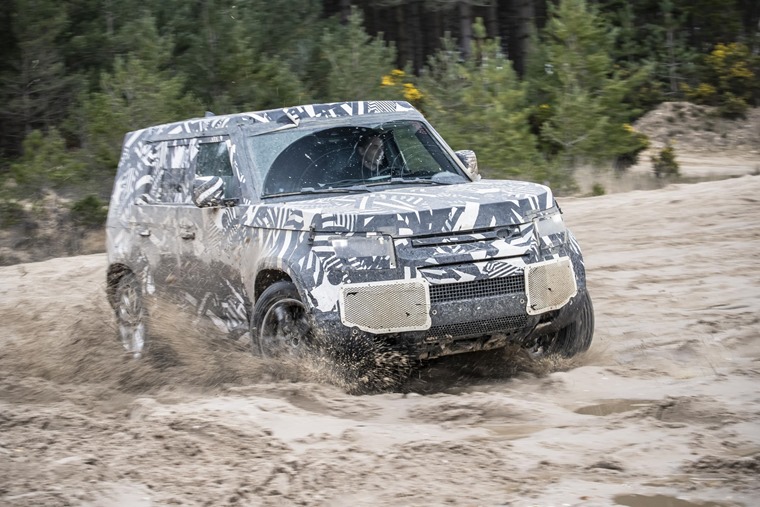 While the shape and styling seem reminiscent of the old Discovery, the Defender is likely to get a simpler design with smaller bumpers and less showy headlights. Around the back, there'll be a much more utilitarian look too, with smaller taillights.
Don't expect gaudy alloy wheels either – at first at least. The new Defender will stay true to its original practical appeal and will likely be offered with smaller wheels with chunky tyres.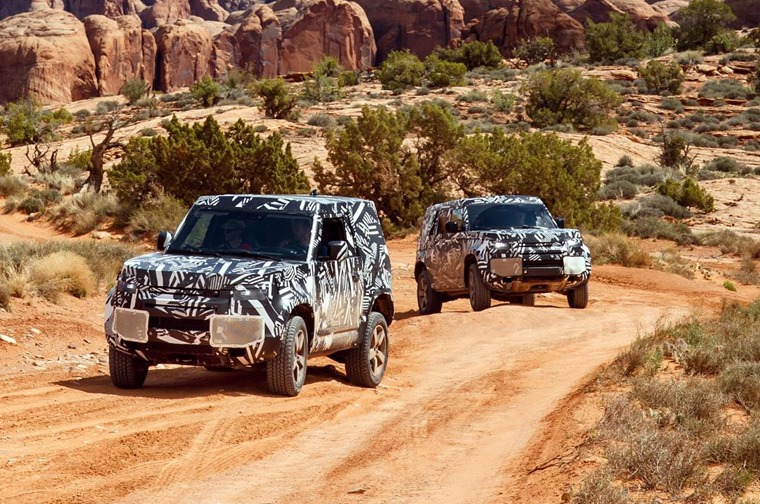 The interior is yet to be revealed, but expect a completely different design to the old Defender. Where once there was a traditional instrument binnacle and small radio/CD unit, you're now more likely to find an infotainment system and digital display. Quality will take a seismic jump up, too. You should picture the new Defender as a cool urban runabout rather than the sheep-carrying drafty model of old.
As for engines, it'll likely be launched with Land Rover's 2.0-litre diesel and petrol engines offered with a range of power outputs. Hybrid tech will also feature, with a plug-in model likely to be offered, using PHEV tech similar to that used in the latest Range Rover plug-in.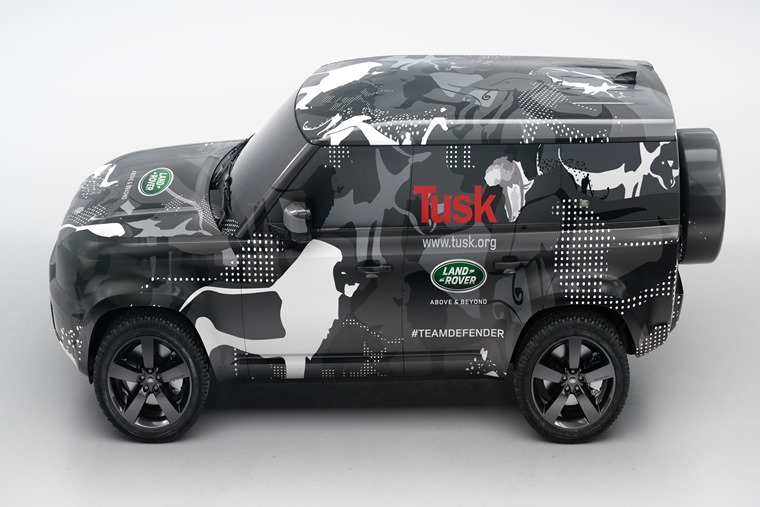 We'll bring you full specs and further details as and when Land Rover reveal them. We should expect a few more teasers before the car is revealed in full later this year though, so keep an eye on our newsfeed for more news.