Range Rover 2022: Everything you need to know
Say hello to the all-new Range Rover. It's the fifth generation of the premium off-roader.
Order books are now open, with leasing plans set to be available shortly. Here's everything you need to know.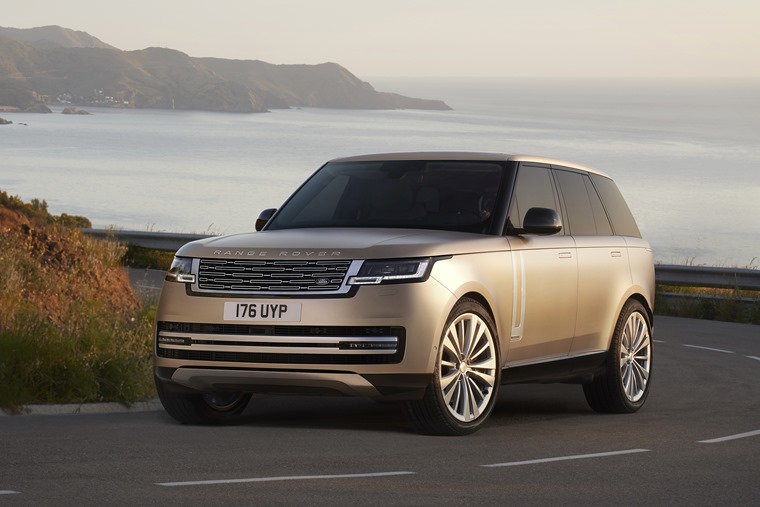 Range Rover 2022 fast facts
Similar silhouette but evolved exterior design
All-new interior featuring a 13in infotainment system
A seven-seat version will be available
4.4-litre V8 option retained
Diesel and plug-in hybrids will also be available

Range Rover 2022 styling
To the untrained eye, the new Range Rover won't seem so revolutionary. Up front, the shape of the lights and grille are essentially the same.
However, look a little closer and you'll see the bumper is a completely refreshed design, while the rear gets a completely new look too. The tail lights are slimmer than before are are interconnected thanks to a trim piece running the length of the tailgate.
The rear bumper is smaller than before too, and you won't find any fancy exhaust tips – it's a refreshingly plain but simple approach. Even entry-level models will feature 20in alloy wheels, while 22in and 23in will feature on higher trim levels like the SV.
A long-wheelbase and short-wheelbase will be on offer, with the former receiving elongated doors. The new Range Rover is certainly an imposing vehicle – in fact the piece of trim attached to the front door is designed to help the car's huge proportions.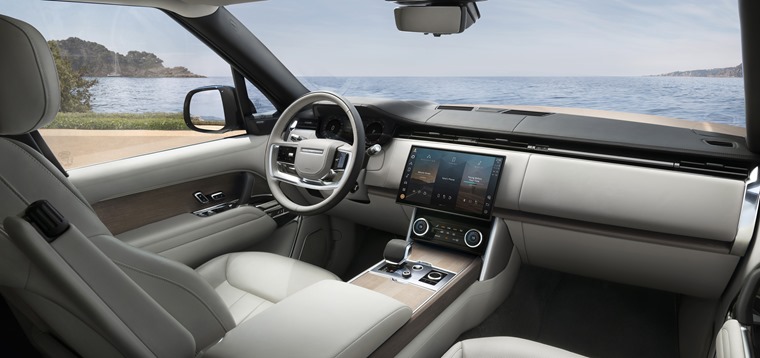 Range Rover 2022 interior and tech
Things are more radical inside, where the interior has been completely redesigned. There's a host of new trim, as well as a completely fresh steering wheel design. You'll find touch-sensitive controls are integrated into the spokes on either side.
The dashboard has changed too, mainly to house an all-new 13in infotainment touchscreen which floats above the dash itself. It uses the company's latest Pivi Pro tech, meaning it's compatible with Android Auto and Apple CarPlay.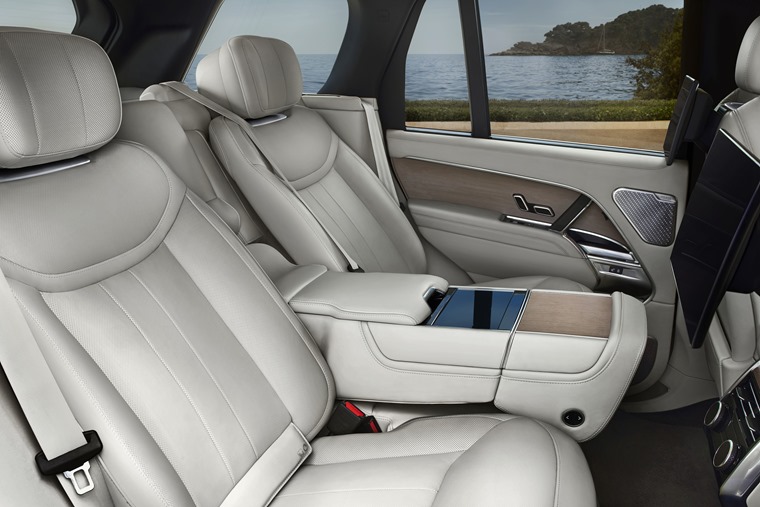 Underneath the screen, you'll find the climate control panel which is made up if a mixture of traditional dials as well as touch-sensitive buttons. There's a digital driver display as standard too, if you hadn't already guessed.
Elsewhere in the cabin you'll find the usual lashings of leather and wooden trim, of which there are many options. One notable addition for the 2022 range is the option of having seven seats – until now only the Range Rover Sport featured a full-size rear row.

Range Rover 2022 engines and drivetrains
Petrol, diesel and plug-ins are all on offer, with the 3.0-litre P400 and 4.4-litre V8 P350 making up the petrol options. The plug-in cars use the 3.0-litre P400 along with an electric motor and 38.2kW battery. This should give the P510e variant an electric range of around 60 miles.
The diesels are 3.0-litre units too, and feature mild-hybrid tech to reduce emissions and fuel consumption. This wouldn't be a new Range Rover if there wasn't some improved tech on offer, and with an adaptive air suspension as standard and a new rear-wheel steering function, the 2022 model doesn't disappoint.
An improve wade mode also helps those planning to take the car off road, and makes the Range Rover able to cross depths of up to 90cm with ease – that's the same wade depth as the new Defender.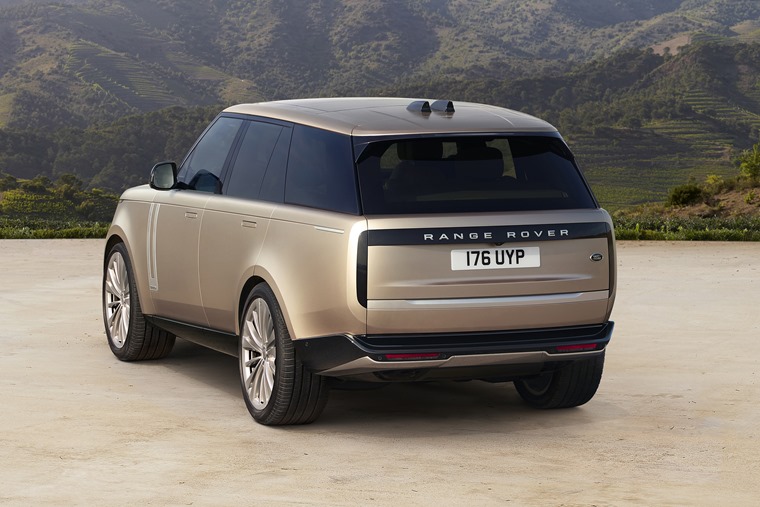 Range Rover 2022 leasing plans and release date
The new Range Rover is already available, with prices starting from £94,400 rising to a rather eye-watering £129,300 for the V8. We'll bring you leasing plans as soon as they're available.
If you can't wait for the new model though, you can check out Range Rover leasing plans on the current model by clicking the button below.