New Citroen e-SpaceTourer is an all-electric MPV with 143 miles of range
Citroen has revealed details of the upcoming e-SpaceTourer, with the spacious all-electric MPEV offering room for nine people as well as a range of 143 zero emission miles.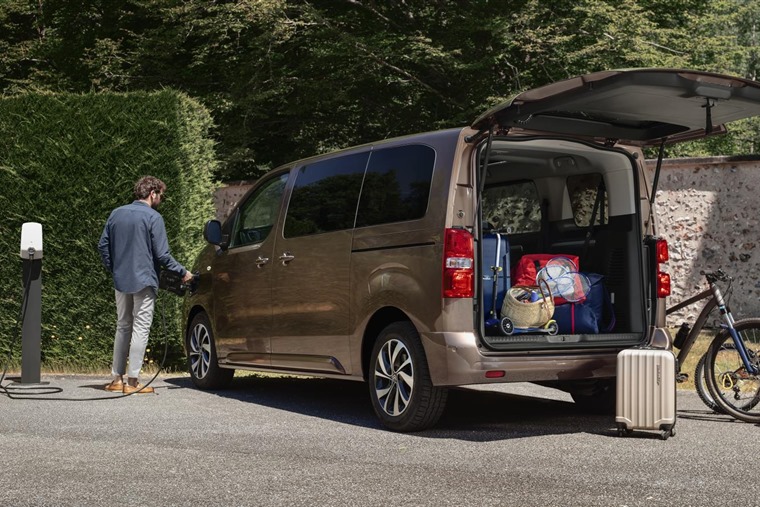 With space, practicality and travelling comfort at the forefront, the e-SpaceTourer is 4.95m at its longest and 1.9m in height. Its efficient architecture enhances on-board space, storage, boot volume, practicality and manoeuvrability thanks to the under-floor positioning of the 50kWh battery pack.
As well as the 143 miles of range, the battery also gives the e-SpaceTourer 136hp and 260 Nm torque. Three driving modes allow you to reduce or increase this level of power to conserve range, with Eco mode limiting the output to 60 kW / 190 Nm, Normal increasing that to 80 kW / 210 Nm and Power allowing the e-SpaceTourer to achieve its full potential.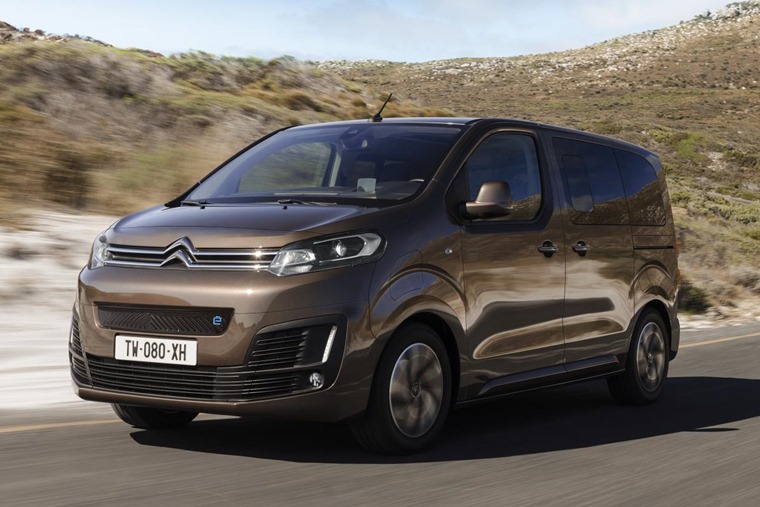 Charging options include Home (using a domestic socket), Private (using a 7.4kW wallbox) and Supercharge which can charge the 50 kWh battery to 80% in 30 minutes.
To make charging easier for UK customers, Citroen has partnered with Pod Point for the installation of a 7.4kW wallbox. This allows an e-SpaceTourer to fully charge in eight hours.
Two trim levels will be available: Feel for private customers and Business for, well, business customers.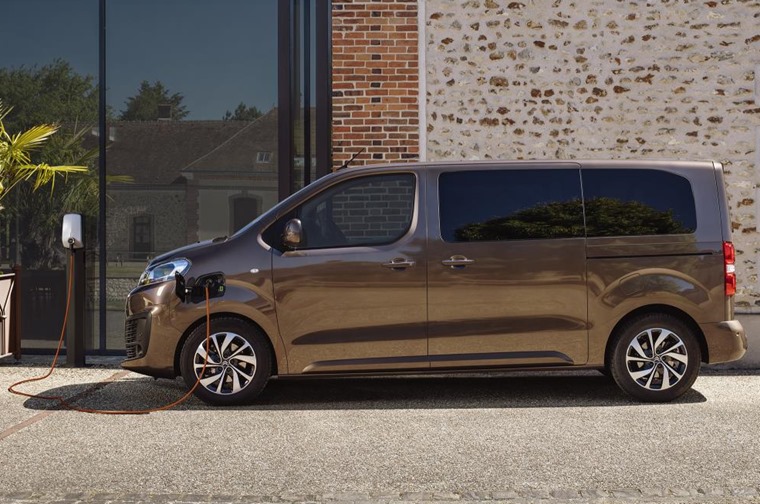 'Feel' is available as a five, seven or eight-seater. Sliding seats on rails allow the interior to be modified for optimum boot space or more legroom and all feature reclining backrests which can all be folded flat to transport bulky objects easily or removed completely.
'Business' can offer five to nine seats, with this version intended for hotel shuttles, taxis, etc. It features similarly adjustable seating configurations and equipment as Feel.
Other unique touches on the interior include a seven-inch touchscreen which can be controlled by voice recognition and allows interaction with the navigation, telephone and radio. Android Auto and Apple CarPlay also feature.
A special instrument panel also shows power consumption, charge status and energy flow.