Nissan Qashqai e-Power Hybrid joins 2022 line-up
Nissan has unveiled the full hybrid version of the new Qashqai, which is set to hit the UK market this summer.
Branded as the e-Power model, it features a 1.5-litre petrol engine and electric motor that combine to produce 188hp and offer more than 50mpg. Here's what you need to know.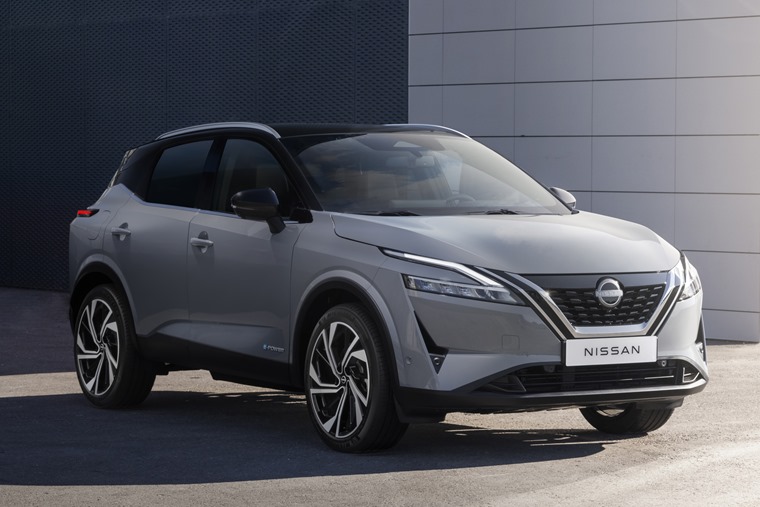 The newest Qashqai hit the market last year, and it's proving a popular choice. The new e-Power hybrid looks much the same as the other models – in fact it's pretty much identical except a for the badging.
The same can be said for the tech, trim levels and interior too, which remain the same as before, meaning all models get a digital river display as well as an infotainment system that supports smartphone mirroring.
The biggest change is under the bonnet, where you'll find a 1.5-litre three-cylinder turbo petrol engine along with a 140kW electric motor. The result is 188hp, and official economy of 53.3mpg.
That puts the new hybrid Qashqai on par with rivals like the Toyota RAV4. Unlike the RAV4, however, the petrol engine's sole purpose is to charge the batteries – drive comes from the electric motor at all times.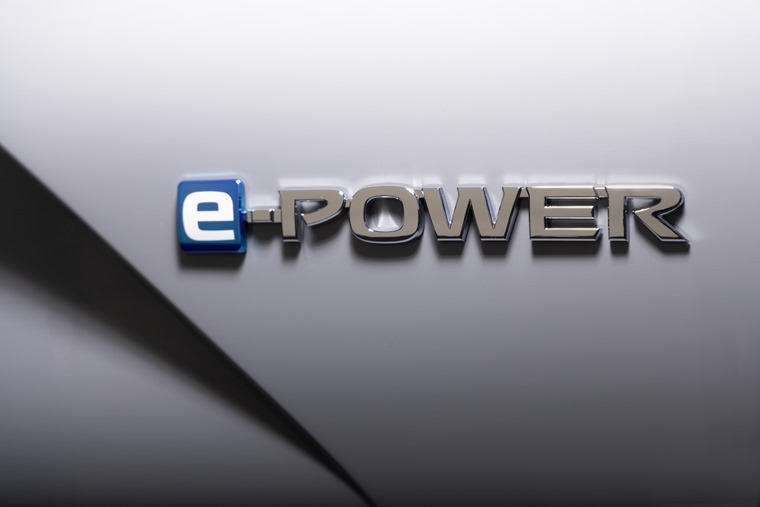 The benefits of this include EV-like torque, with no delay in delivery as well as instantaneous acceleration.
Under deceleration and braking, energy is also recouped thanks to regenerative braking. It uses the same e-Pedal tech we've seen for years in the all-electric Nissan Leaf.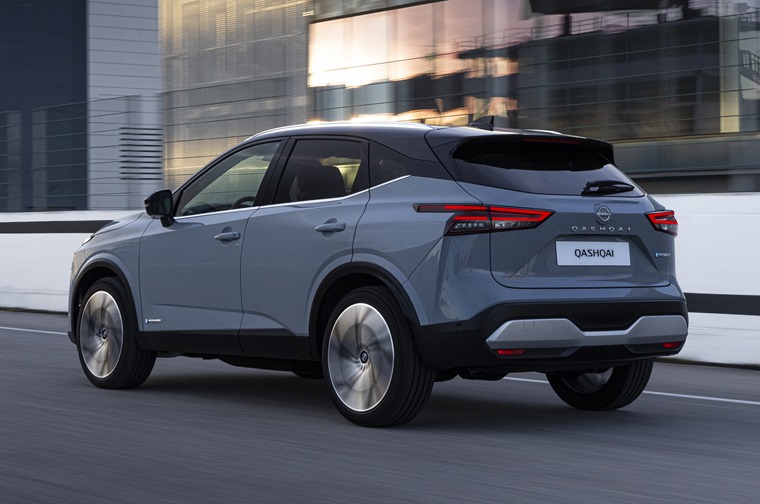 Prices and specs of the e-Power Qashqai are to be confirmed, but it's set to go on sale in the UK over the course of the summer.
In the meantime, you can check out and compare leasing plans on the current 1.3-litre mild hybrid Qashqai by hitting the button below.