In stock electric car lease deals: The best offers available right now
With petrol and diesel prices both at record highs – and an increasing number of clean air zones coming into force – is it time to consider going electric?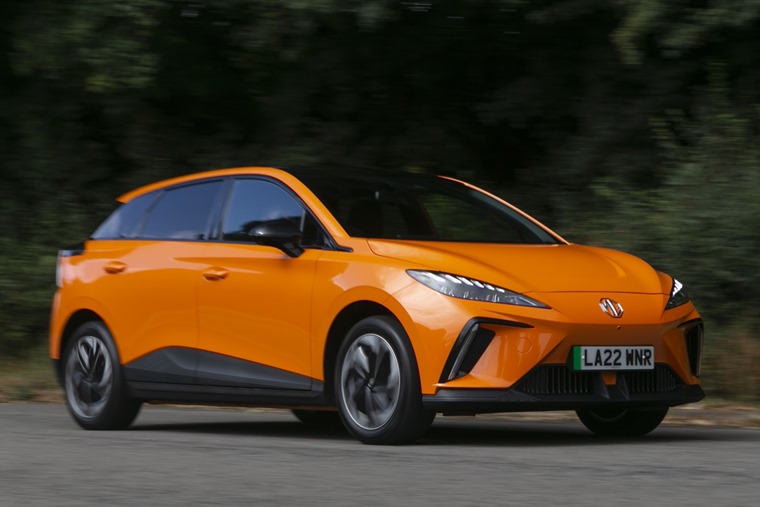 If your lease is coming up for renewal and you fancy making the jump to electric power, then what's in stock and available asap? Here's five of the best in-stock electric vehicles currently on offer.
Audi e-tron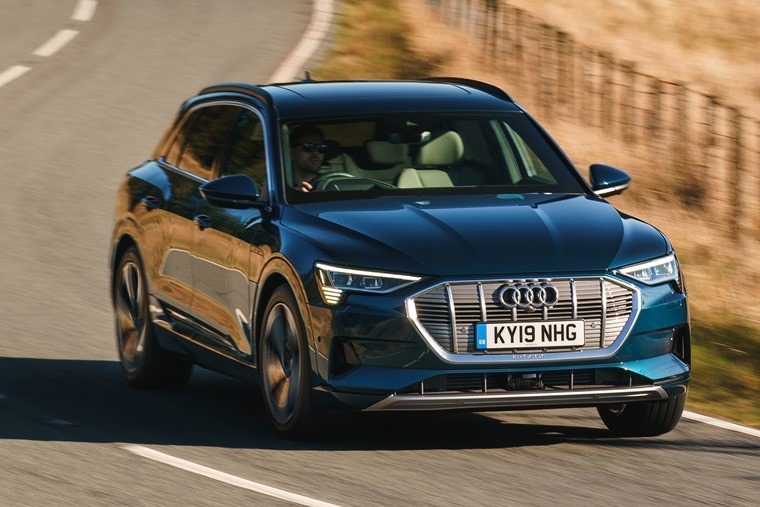 With stunning styling and a fantastic platform, the Audi e-tron was the German brand's first new generation EV, and it's still one of the best on the market. Why?
Well aside from its standout styling, it's a practical family SUV which can travel up to 252 miles depending on the variant. Both its 71kWh and 95kWh battery packs can be recharged in less than 20 minutes using a DC fast charger.
Compare all in stock Audi e-tron deals
MG4
The MG4 is one of the newest EVs to hit Leasing.com. It's got fantastic looks, enough space for the family and it's great fun to drive. It's also very affordable and available to lease right now.
Sitting in the driver's seat, it's clear that the MG4's tech and quality can compete with the very best – including the Volkswagen ID.3. All models get a 10in infotainment screen that's compatible with Android Auto and Apple CarPlay.
You can choose from two motors,with both offering more than 200 miles of range. The largest 4kWh battery is capable of up to 281 miles if you opt for the Trophy Long Range model. Monthly prices? Well and MG4 can be had from well under £300 per month, undercutting similarly sized rivals.
Compare all in stock MG4 lease deals
Peugeot e-208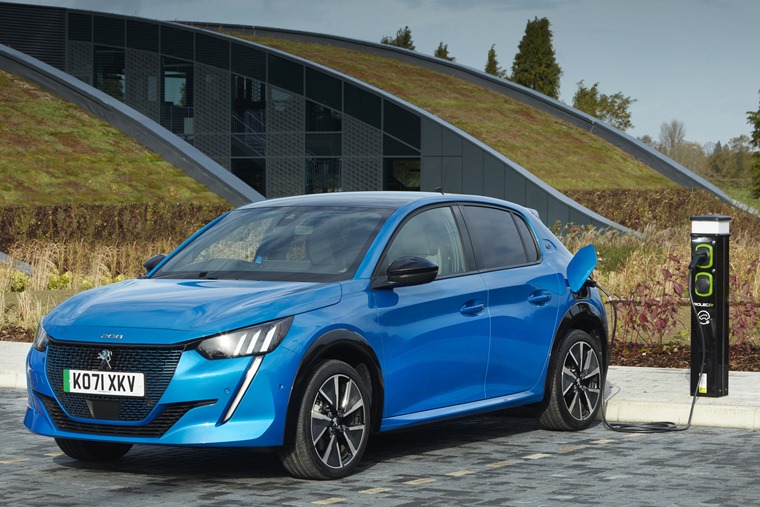 The Peugeot e-208 was already one of the best compact electric superminis on ofer, and thanks to a recent revision range has increased further to 225 miles. Fast 100kWh charging is supported as standard too, allowing a 10% to 80% recharge in around half an hour.
Peugeot's fantastic i-Cockpit is also standard fitment, as is an impressive infotainment system and a premium-feeling interior.
And, while some EVs are not exactly known to be fun to drive, the e-208's impressive suspension and fast steering makes a perfect match for its punchy electric motor. It's a real hoot around town – and on the open road.
Compare all in stock Peugeot e-208 lease deals
Nissan Leaf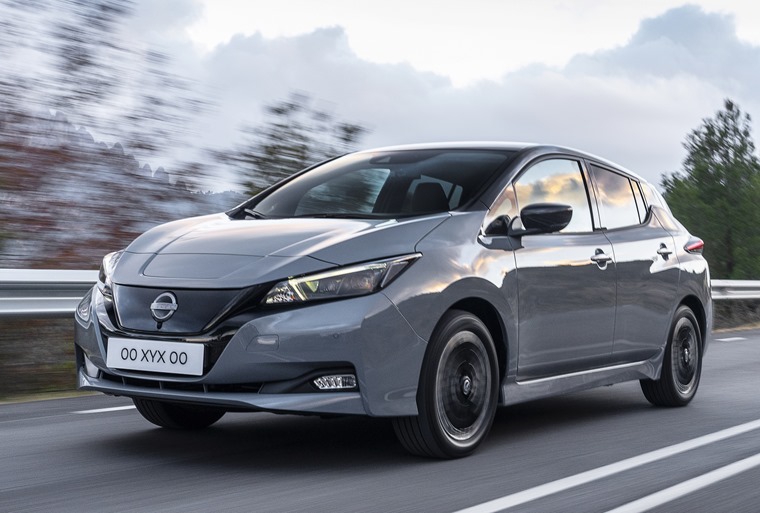 The Nissan leaf might have more competition than it used to, but it's still one of our top choices if you're after a practical, well-made family-focused EV. The current model comes brimming with tech and a great electric drivetrain that's capable of up to 239 miles.
The optional PilotPro system takes the hassle out of driving, with the Leaf having the ability to accelerate, brake and steer on motorways and busy roads. The e-pedal makes things just as relaxing around town too.
There's some enticing in-stock deals currently on offer. Hit the link below to get started.
Compare all in stock Nissan Leaf deals
Citroen e-C4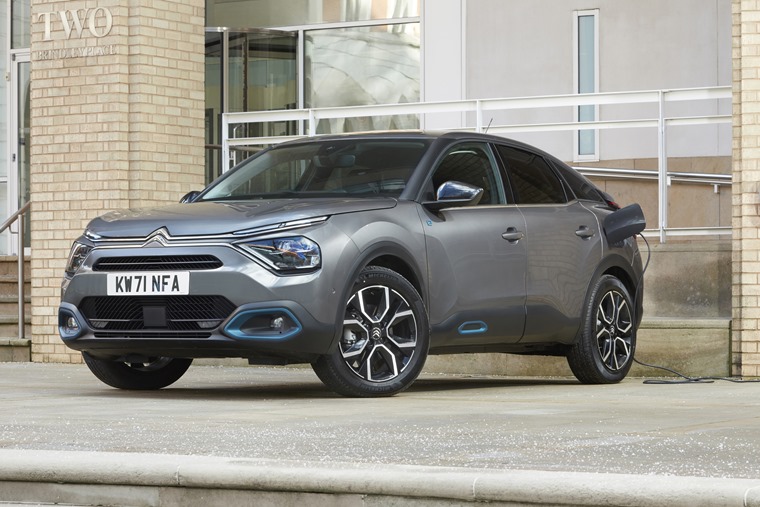 If you're after an electric family SUV that's a little bit left-field, then you may want to consider the e-C4. Like lots of EVs, it's essentially the all-electric variant of the standard C4. That means quirky styling, a sumptuously comfortable interior and impressive practicality.
The all-electric e-C4 is capable of 217 miles as standard, allowing you to combine its style and comfort with an impressive electric platform. Inside, all the key information is displayed via a large landscape infotainment system and digital driver display.
With 380 litres of boot space and tonnes of room for rear passengers, it makes a practical family car – all without ever having to visit your local petrol pumps ever again.
Compare all in stock Citroen e-C4 lease deals
Interested in in stock EVs?
Aside from the great options we listed above, there's lots of other all-electric cars that are in stock via our advertising partners. To compare all electric in stock car lease deals and enquire, click on the button below.