In stock and electric: Top EVs to beat the fuel queues
We live in strange times. With a lack of fuel at petrol stations up and down the UK, is it time to consider going electric? Range anxiety is one thing, but the last week has shown that pulling up at the pumps can induce equal worry. 
It's safe to say EV drivers haven't had the same concerns. So, if your lease is coming up for renewal and you fancy making the jump to electric power, then what's in stock and available asap? Here's five of the best in-stock electric vehicles currently on offer.
Hyundai Ioniq 5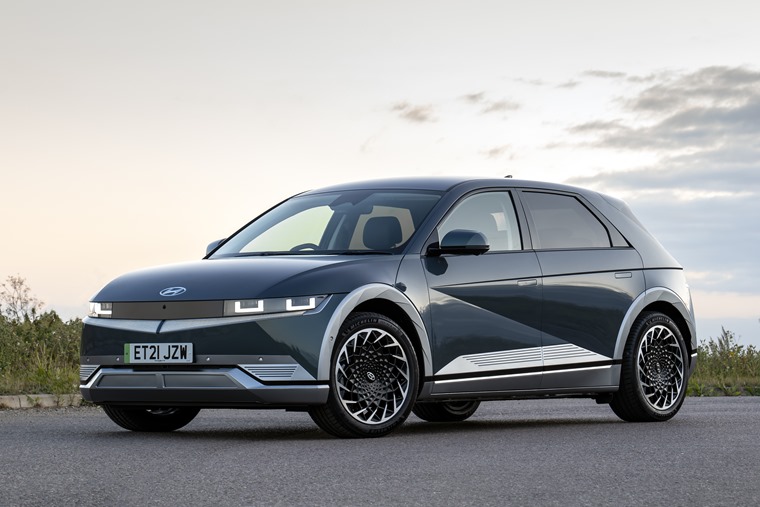 With its razor-sharp retro styling and a platform shared with the cutting-edge Kia EV6, the Hyundai Ioniq 5 is one of the newest EVs to hit the market. It's quickly becoming one of the most popular too. Why?
Well aside from its standout styling, it's a practical family SUV which can travel up to 298 miles depending on range. Both its 56kWh and 72 kWh battery packs can be recharged in less than 20 minutes using a DC fast charger.
If you've not seen any on the road, you'll be seeing plenty soon; there has been record interest in the Ioniq 5, with lots of our partners offering in stock deals ensuring you'll get one quicker than you may expect. 
Compare all in stock Hyundai Ioniq 5
Vauxhall Corsa-e

The Corsa-e is the first of many Vauxhalls that are migrating to electric power. As well as the usual petrol variants, the all-electric model replaces combustion power with a motor and 50kWh battery to provide a range of 209 miles.
What's more, the battery can be recharged from 10% to 80% in around half an hour, with all the cables needed included as standard. It's the perfect car about town, but with enough range to make it practical if you do long journeys.
With a 0-60mph time of 8.1 seconds, it's nippy too and, with monthly leasing costs starting from around the £200 mark, it's one of the most affordable ways to get behind the wheel of an EV.
Compare all in stock Vauxhall Corsa-e deals
Volkswagen ID.3

The ID.3 is more important than the Golf in many ways. Volkswagen hopes that it'll be the next car of choice for those that want to migrate to all-electric power. And in lots of ways, it's very similar to the Golf.
It has very similar proportions and interior space, comparable technology and the same kind of practicality. But unlike a Golf, you'll never find yourself looking for a fuel pump in an ID.3.
Opt for the 45kWh battery pack version and you get an EV that is capable of more than 200 miles between charges and is exceptionally affordable too.
Compare all in stock Volkswagen ID.3 deals
Citroen e-C4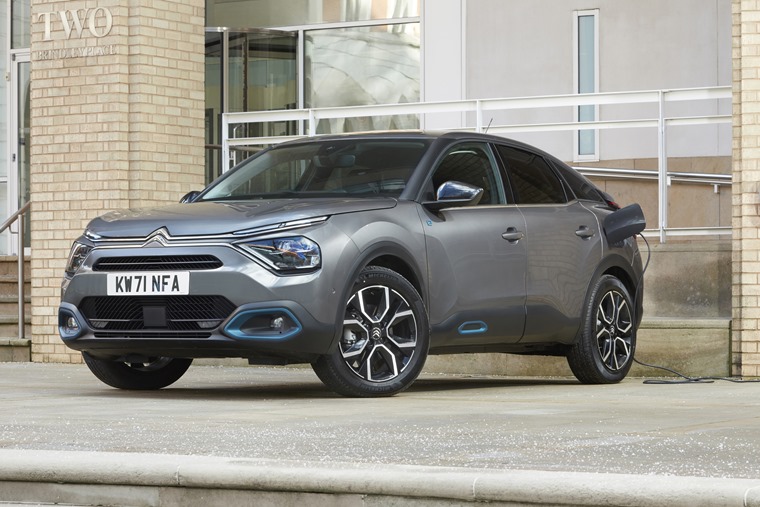 If you're after an electric family SUV that's a little bit left-field, then you may want to consider the e-C4. Like lots of EVs, it's essentially the all-electric variant of the standard C4. That means quirky styling, a sumptuously comfortable interior and impressive practicality.
The all-electric e-C4 is capable of 217 miles as standard, allowing you to combine its style and comfort with an impressive electric platform. Inside, all the key information is displayed via a large landscape infotainment system and digital driver display.
With 380 litres of boot space and tonnes of room for rear passengers, it makes a practical family car – all without ever having to visit your local petrol pumps ever again.
Compare all in stock Citroen e-C4 deals
Peugeot e-2008

The Peugeot e-2008 crossover features a recently refreshed face and an electric drivetrain capable of up to 193 miles – more than enough range for most people. After all, this is a compact family car designed for the school run.
Like all recent Peugeots, its interior is a cut above the rest. It's packed with tech and features the latest version of Peugeot's 3D-style i-Cockpit. That means a revised head-up display and a vivid digital driver screen.
Featuring a 100kW electric motor and 50kWh battery, it produces 136hp – comparable to the petrol and diesel models in the range. The difference? There's no fuel cap. Or petrol queues.
Compare all in stock Peugeot e-2008 deals
Interested in in stock EVs?
Aside from the great options we listed above, there's lots of other all-electric cars that are in stock via our advertising partners. To compare all electric in stock car lease deals and enquire, click on the button below.