Best cars for less than £300 per month in 2023
If you're looking for the best cars for £300 per month or low cost leasing in 2023, then leasing is a great option. It's flexible, convenient and remains more affordable than other forms of motor finance.
But what's most popular? Are some cars better to lease than others? Here's a host of vehicles that come under the £300 per month limit.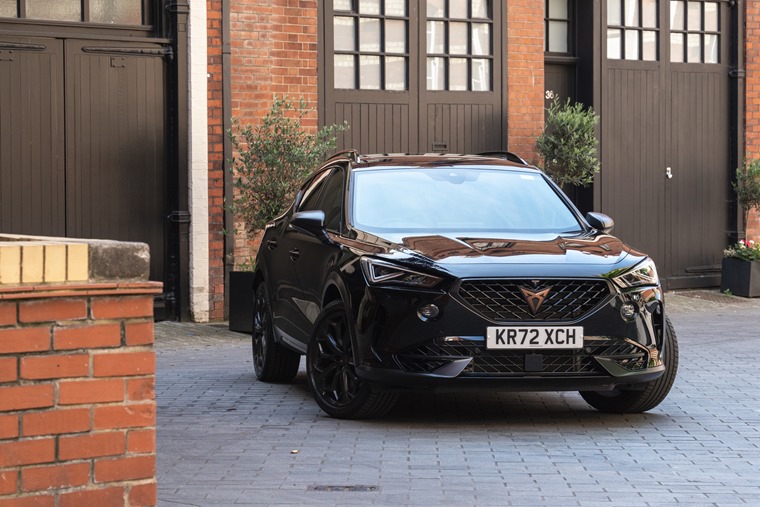 The best cars for less than £300 per month in 2023:
Nissan Qashqai
Toyota RAV4
Volkswagen ID.3
Hyundai Tucson
Audi A3
Peugeot 3008
Ford Puma
Renault Arkana
BMW 2 Series Gran Coupe
Cupra Formentor
Compare all lease deals under £300 per month
As with all car finance options, there will be an initial upfront payment, and the offers are based on a mileage allowance. But we've picked cars that should offer you a broad range of rental profile options for a budget of £300 per month.
Nissan Qashqai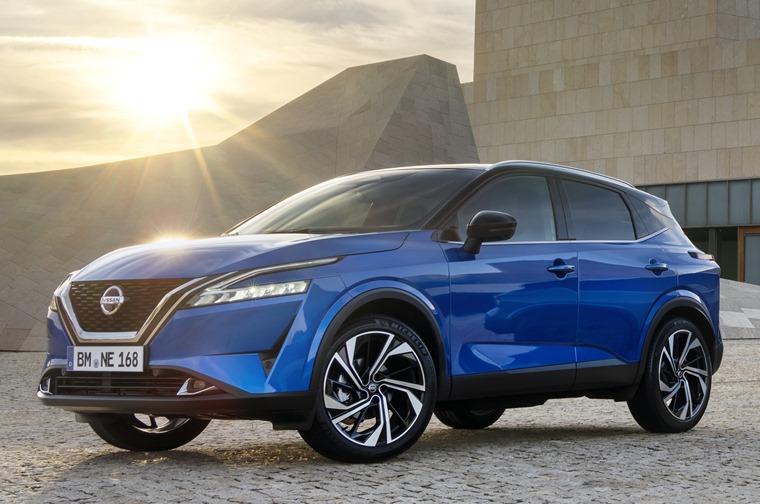 The new-and-improved Nissan Qashqai is the best one yet thanks to its slick styling, premium-feeling interior and efficient mild-hybrid drivetrains. If you're looking for a practical family wagon for less than £300 per month, it's the go-to choice.
Available in a host of trims, prices currently start for less than £225 per month, meaning for your £300 budget you should be able to get an impressively specified model with the rental profile of your choice (how much you pay upfront, mileage, length of agreement).
Whichever you choose, the Qashqai features a vivid digital driver display and at least an 8in infotainment touchscreen compatible with Apple CarPlay and Android Auto. Combined with its comfortable ride, practical 503–litre boot and high-tech mild-hybrid drivetrain, it's one of the best cars in its class.
Compare all Nissan Qashqai lease deals
Volkswagen Tiguan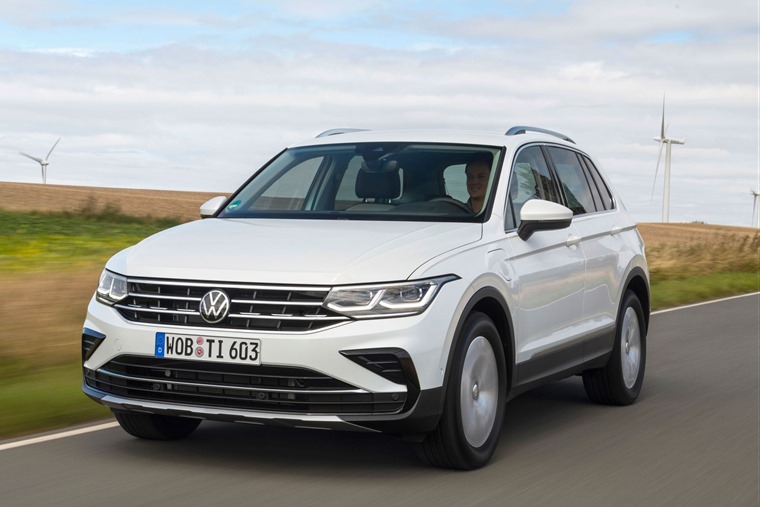 If you're after something a little larger than the Nissan, the Volkswagen Tiguan is a tempting proposition. It gets a more aggressive look too, and is available with a host of drivetrains.
Its raft of safety and entertainment technology makes it one of the best large family five seaters currently on offer. As well as a roomier cabin than the Nissan, it gets a significantly larger boot too.
Costing from around £2575 per month, you're still well covered by your £300 budget to find a model that suits you.
Compare all Volkswagen Tiguan lease deals
Volkswagen ID.3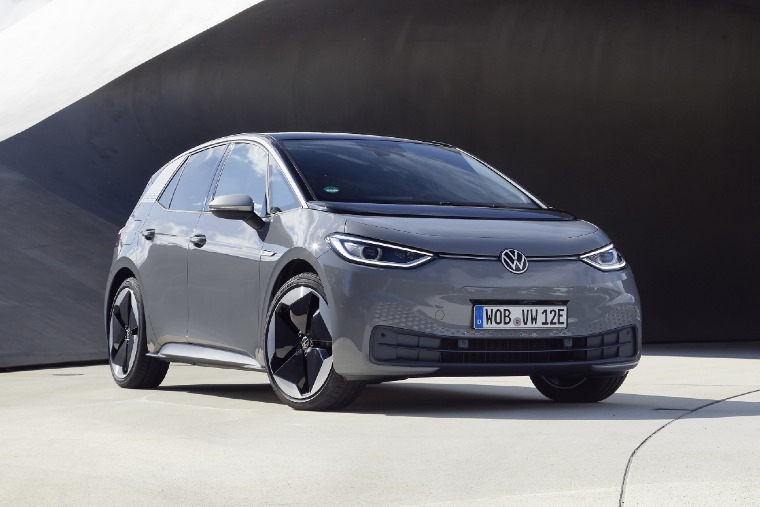 Electric cars are hitting the market thick and fast, and Volkswagen's ID.3 is one of the most practical propositions yet. For starters, it's very similar in size to a Golf – which remains the go-to hatchback of choice for lots of people.
The biggest difference is its electric drivetrain. For £300 per month you'll be able to opt for one with a 45kWh battery pack that offers more than 200 miles on a single charge, as well as that pokey performance that only the torque of an EV can provide.
Compare all Volkswagen ID.3 lease deals
Hyundai Tucson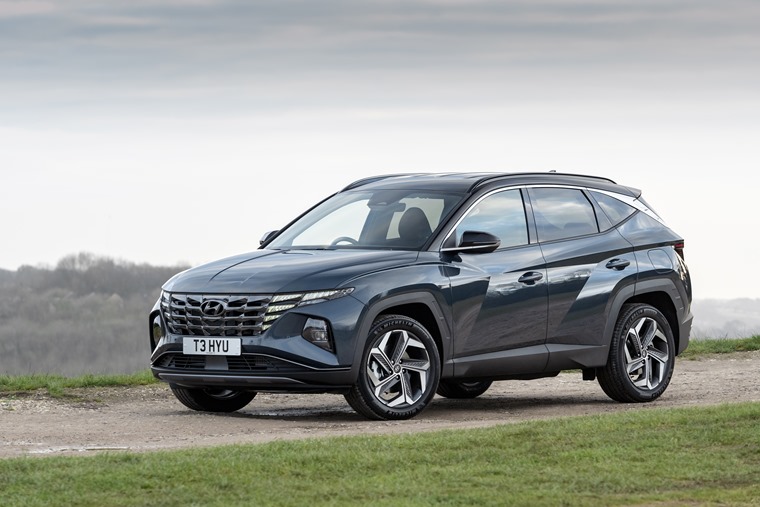 The Hyundai Tucson has undergone a serious makeover, which ensures it's a very different car to those that went before it. Just look at it for starters. A stunning front end really sets it apart from the crossover crowd, while its wide range of petrol, diesel and mild-hybrid drivetrains means there's something for everyone.
It might cost a little more than a Qashqai, but for around £275 per month, that extra £50 or so might be worth it considering this is a practical family car that oozes style.
Compare all Hyundai Tucson lease deals
Audi A3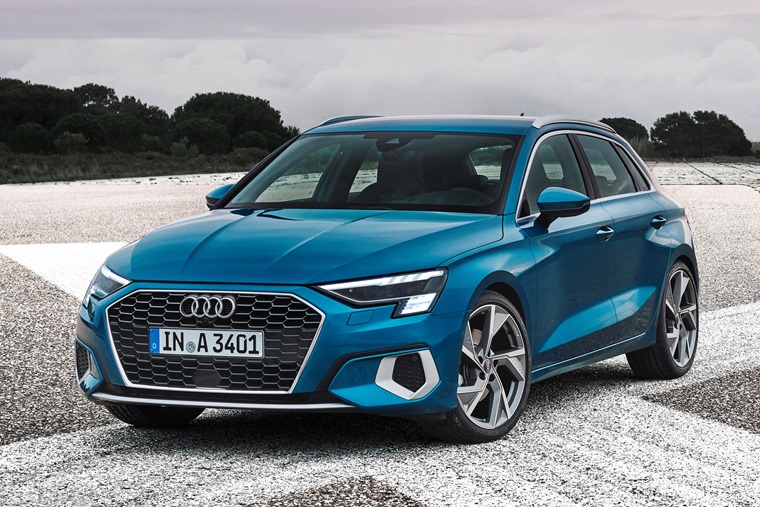 If you're in search of a premium, stylish hatchback, the Audi A3 is the go-to choice. Or would you prefer a saloon? Both options are on offer, making the A3 a really versatile choice. The latest iteration gets Audi's newest styling cues and of course the brand's trademark high-quality interior.
The sporty S Line model is currently on offer for less than £300 per month, and includes Audi's fantastic Virtual Cockpit, navigation and dual-zone air conditioning.
Compare all Audi A3 lease deals
Peugeot 3008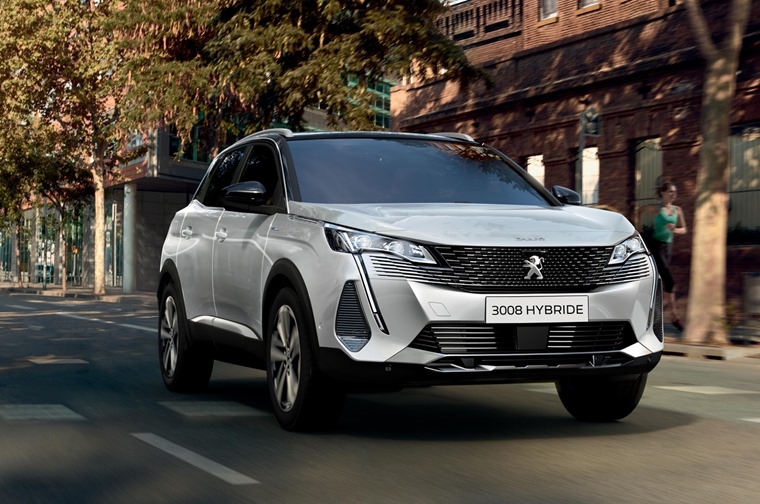 With over 65 International awards to its name, the premium Peugeot 3008 gets a place on our list. Its clever technology and powerful design set itself apart from the tough competition within the SUV market.
For under £300, you can choose from the petrol or diesel model. If you want to stretch your budget a little further, the 3008 is also available as a plug-in hybrid.
Compare all Peugeot 3008 lease deals
Ford Puma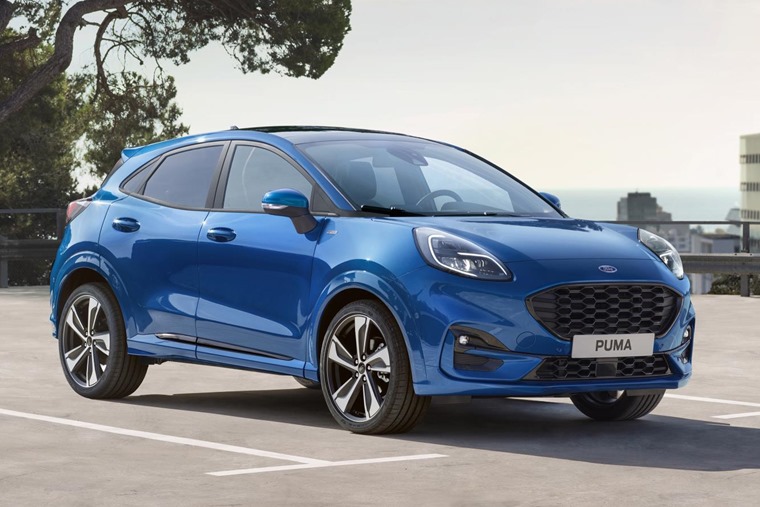 If you want a car that's fun to drive but is still a practical vehicle for the kids, the Ford Puma could be the thing for you. Featuring pokey petrol units that get mild-hybrid tech, all models are well specified too.
It's actually closely related to the class-leading Fiesta, so when it comes to an engaging sporty drive, it's one of the best crossovers on offer. Being a crossover makes it a much more appealing family option than the small supermini though. It's even available with a multi-adjustable boot floor Ford aptly name the "Megabox".
Compare all Ford Puma lease deals
Renault Arkana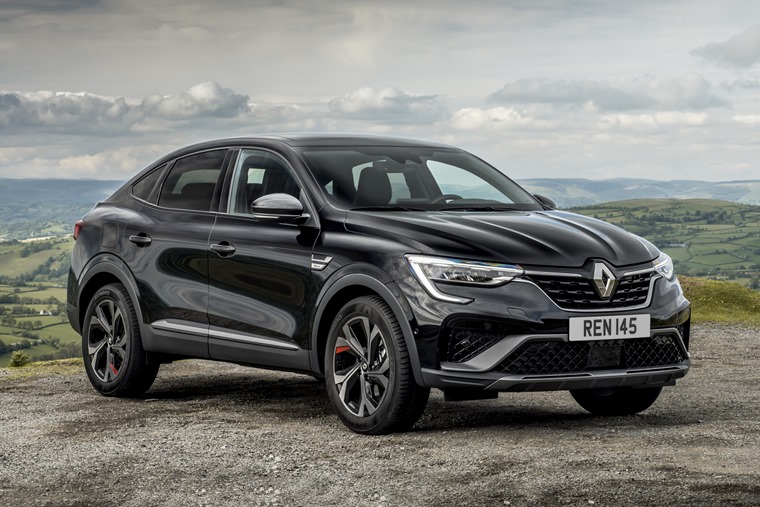 Want to get some of that SUV coupe action without the costs of a premium brand? Enter the Renault Arkana – the French brand's answer to cars like the Q3 Sportback and BMW X4. Ok, it might not have quite the same appeal as the German competition, but you can't argue with the price.
For less than £300 you can get a well spec'd version complete with a full or mild-hybrid petrol drivetrain. With more than 500 litres of boot space, it holds its own against key crossover competition, all the while adding in that extra bit of style.
Compare all Renault Arkana lease deals
BMW 2 Series Gran Coupe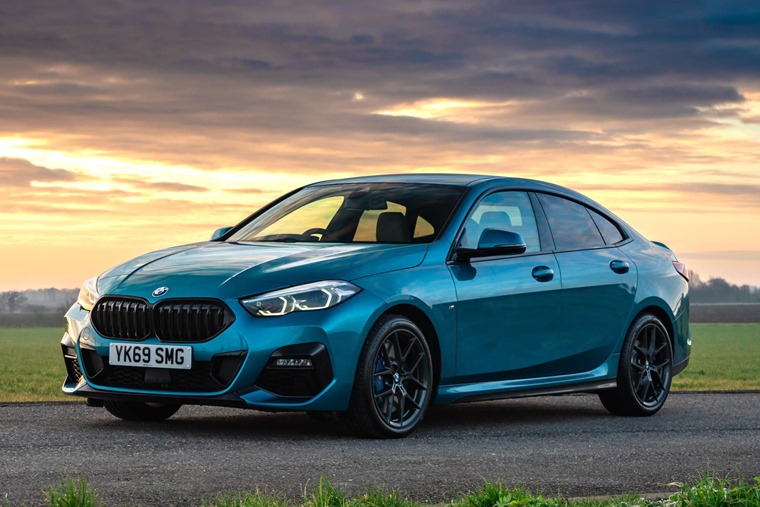 The BMW 2 Series is available in a number of guisees: coupe, people carrier, and the one we consider the best of the bunch – the Gran Coupe. Smaller than a 3 Series but more practical than a 1 Series, its swoopy lines and gorgeous interior make it seriously good value for less than £300 per month.
Comfortable and refined, the Gran Coupe is a great car to drive too, offering a more engaging experience than cars like the Audi A3 and Mercedes A-Class saloons.
Compare all BMW 2 Series lease deals
Cupra Formentor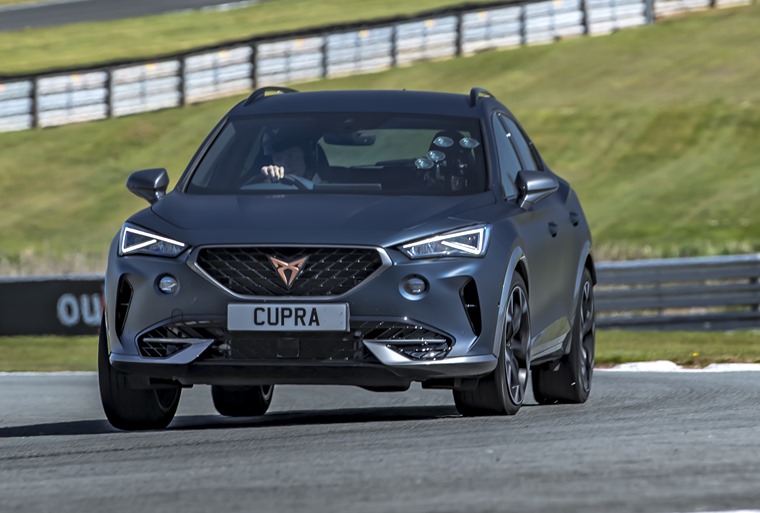 Cupra is now a standalone performance brand that sits alongside the more mainstream Seat models, so you can consider the Formentor the more stylish, sportier cousin of the Seat Ateca. It's got to be one of the best-looking cars currently available, especially when you combine it with those fabulous copper-effect wheels and trim.
It wouldn't be a Cupra if it wasn't a seriously capable machine either. A host of petrol engines are on offer, with the 1.5-litre TSI model slipping well under the £300 per month mark. While it might not have the performance of the 300hp all-wheel drive model, it's still got enough performance to match those looks.
Compare all Cupra Formentor lease deals
Ready to lease?
Thanks to our filters, you're able to select your budget and compare all of the best lease deals that suits you. Simply click on the button below and we'll direct you to all of the lease deals under £300 per month.
Compare all lease deals under £300 per month
Ready to lease?
Thanks to our filters, you're able to select your budget and compare all of the best lease deals that suits you. Simply click on the button below and we'll direct you to all of the lease deals under £300 per month.