Ora Funky Cat: Five things you need to know
Ora is one several all-new brands to hit the UK market, and its Funky Cat is the first model to hit our roads. If you're after something a little left field, is this new Chinese hatchback worth a look?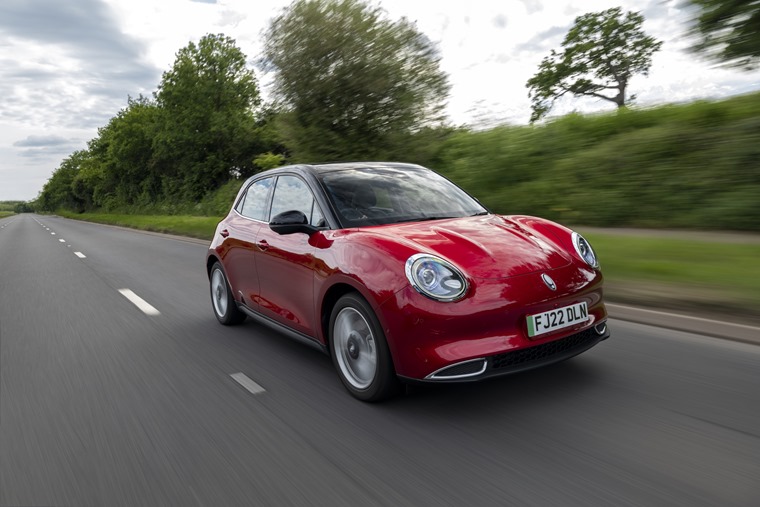 Compare Ora Funky Cat lease deals
With slick styling, impressive specs and one of the most original interior designs we've seen in a long time, we reckon so. And we haven't told you about the best bit yet.
Here's five things you need to know if you're considering one as your next car.
1. It gets a 193-mile range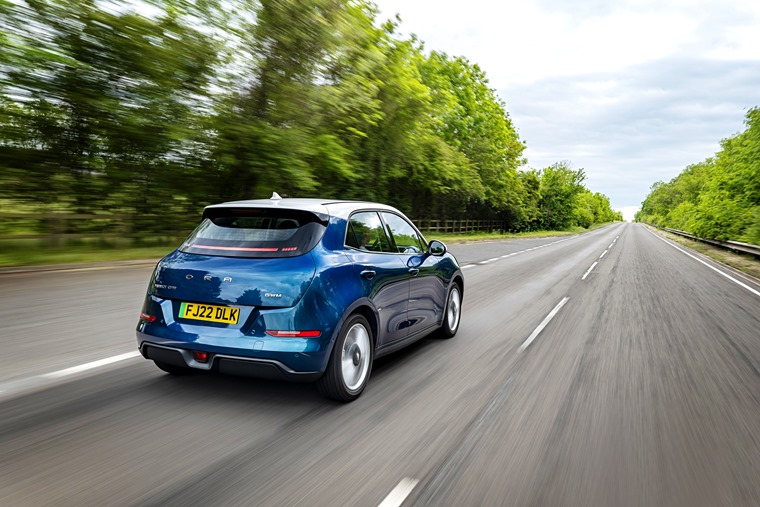 Unlike some of its rivals, the Funky Cat has been designed from the ground up to be an electric car. It features a 48kWh battery pack and an electric motoring powering the front wheels.
The drivetrain can manage an official range of 193 miles. While that's not quite as impressive as some electric cars offer, it's certainly one of the best in its class. The Mini Electric and Honda E both have less impressive ranges, while the Funky Cat is on par with the latest Fiat 500.
We doubt people looking at a Funky Cat will be too worried about that though; it's the kind of car that's more at home in the city than on marathon motorway runs. Rapid charging is offered though, with an 80% top up taking around half an hour to complete when charging at 64kW.
2. It's packed with tech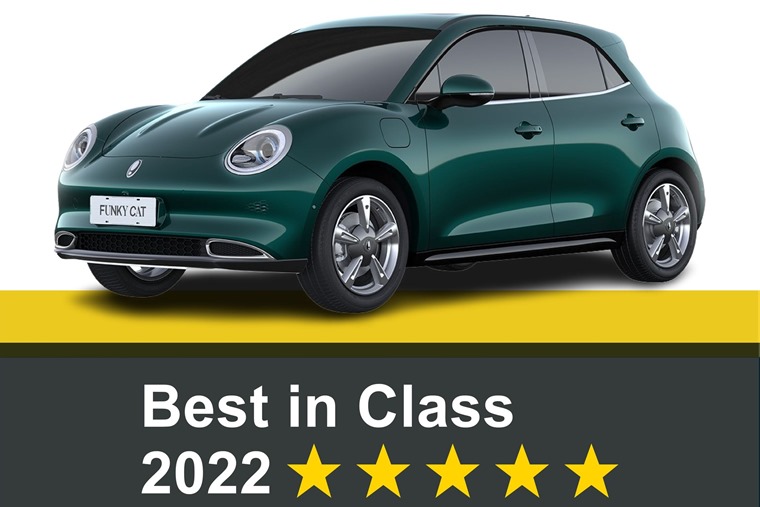 Considering its price point, the amount of tech you get on the inside is rather impressive. All models benefit from a twin 10.25in display set-up, which dominates the dashboard. As to be expected these days, Android Auto and Apple CarPlay are both supported.
There's a huge array of safety systems fitted as standard too, with the Funky Cat recently gaining top marks from Euro NCAP, winning 2022's "Best in Class" for the small family car segment.
It even gets a facial recognition system that has the ability to recognise when a driver is feeling tired.  Automatic emergency braking is also standard across the range, with lane-keep assist and blind spot detection also offered. If you like your tech, then you're bound to like the Funky Cat too.
3. The cabin has a premium feel about it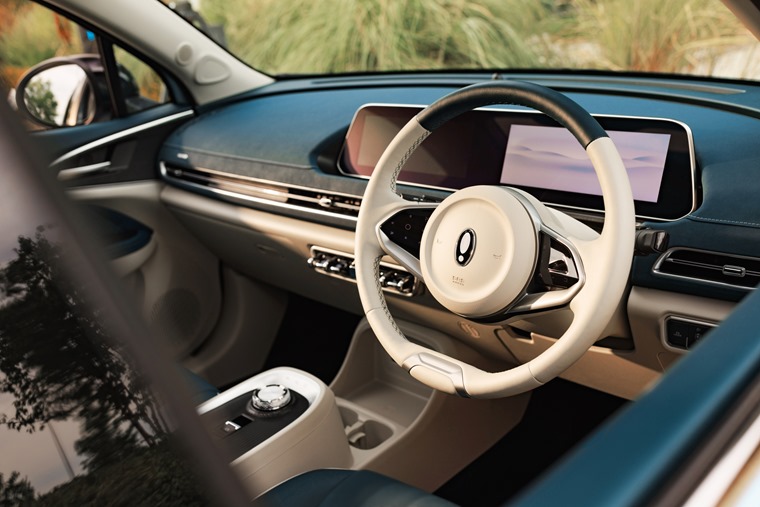 Its quirky looks are reminiscent of a mash-up of a Fiat 500 and a Mini, but proportionally the Funky Cat is larger than both those models. This allows for a very roomy and airy cabin, although boot space is rather tight at just 228 litres (less than several smaller rivals).
The leather-effect upholstery and door trimmings feel seriously premium, while the dash exudes a similar level of quality. Considering its price point, the Ora Funky Cat makes a very good stab at standing up against established premium rivals like the Mini Electric.
Clever storage solutions are dotted around the cabin too, while the steering wheel features impressive adjustment. Other standard kit includes a wireless charging pad as well as electric front seats.
4. There's a saloon version coming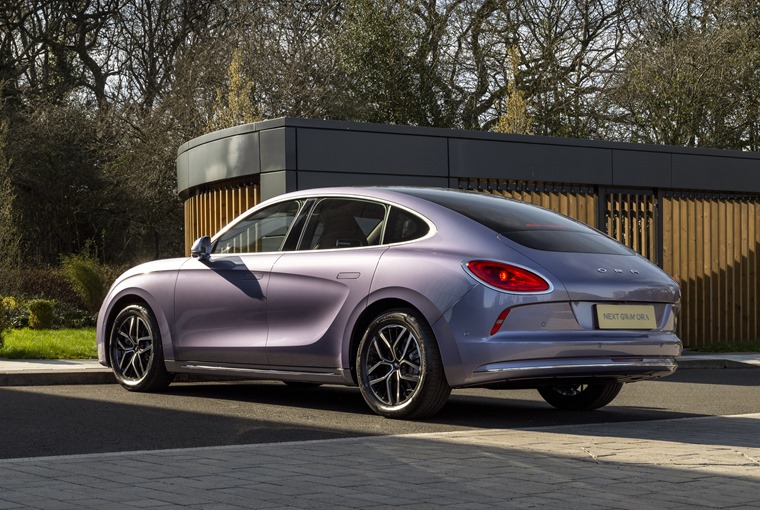 If you like the idea of an Ora but want a little more room (and arguably more style) there's a swoopy new model set to arrive soon. The as-yet is unnamed vehicle will likely take the "Cat" moniker, while it could add a larger battery pack to increase range to more than 300 miles.
The design of the rear is particularly impressive, with a sweeping boot-lid giving the car a teardrop fastback feel. We'll keep you posted on this one – you can read more about it here.
5. It's one of the most affordable EVs on Leasing.com right now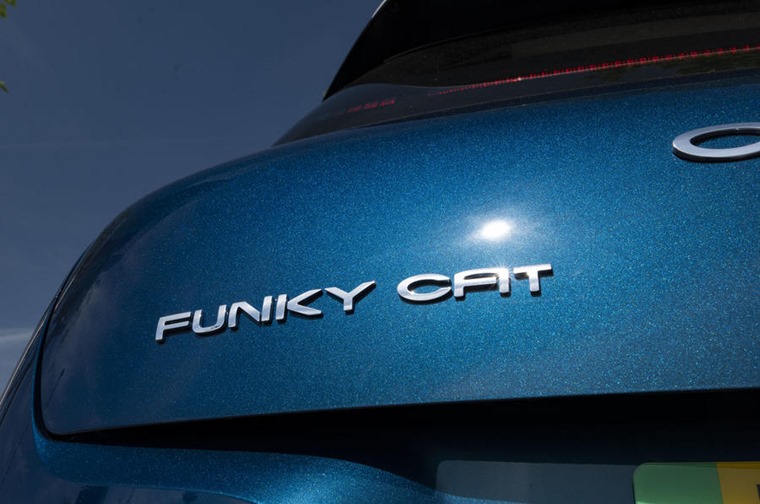 And now, back to the Funky Cat – and what we think is the most significant point when it comes to leasing one. At the moment, this is a seriously affordable EV; you can find lease deals for less than £250 per month. And even better, these deals are in-stock now.
You can check out deals and compare prices by hitting the button below, where you'll also be able to view further specs on the Funky Cat and personalise your deal so if fits your requirements perfectly.