Stylish new BMW X1 revealed in full
The all-new BMW X1 has been revealed, with the new model featuring an overhauled design and an all-electric option called the iX1.
Set to be priced from around £35,000, it'll be available to order later in 2022. Here's what you need to know.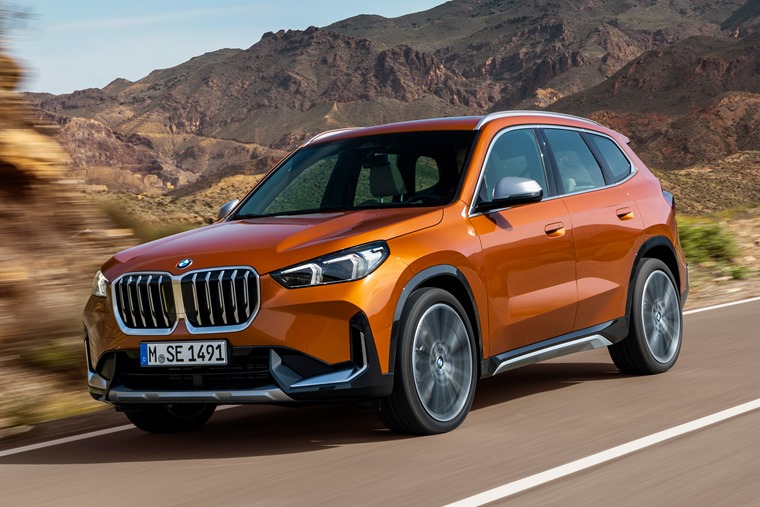 BMW X1 fast facts
Revised look takes cues from larger iX
Interior gets new minimalist feel
Petrol, diesel, plug-in and all-electric options
List prices from £35,130 to £50,000+
Set to hit UK market later this year

BMW X1 styling
The look of the X1 has been completely overhauled for this new model. Up front, there's a sharper set of headlights and a new grille design. While the trademark kidney grille is larger than before, it's not quite as large as the ones you'll find on cars like the iX.
The bumpers have been swapped out too, with more angular crease lines present throughout the design. 19in and 20in alloy wheels ill be available, while classy black trim marks out higher trimmed models to more basic ones.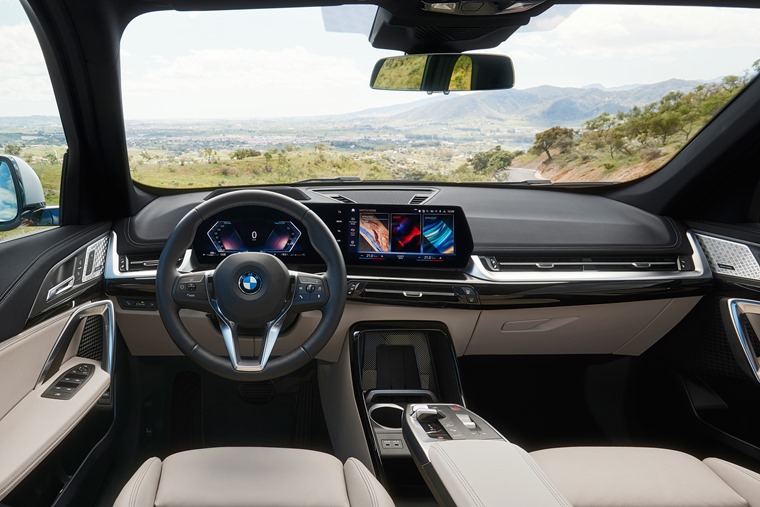 BMW X1 interior and tech
Changes are more dramatic on the inside, where you'll find the infotainment system swapped out for the latest iDrive units. This means an 11in digital driver binnacle that neatly meets up with a 10in touchscreen which, in the truest BMW tradition, is angled towards the driver.
The screens appear curved, and are very much like the set ups you get in larger more premium BMWs. It all looks exceptionally neat, with far less physical buttons compared with the older model.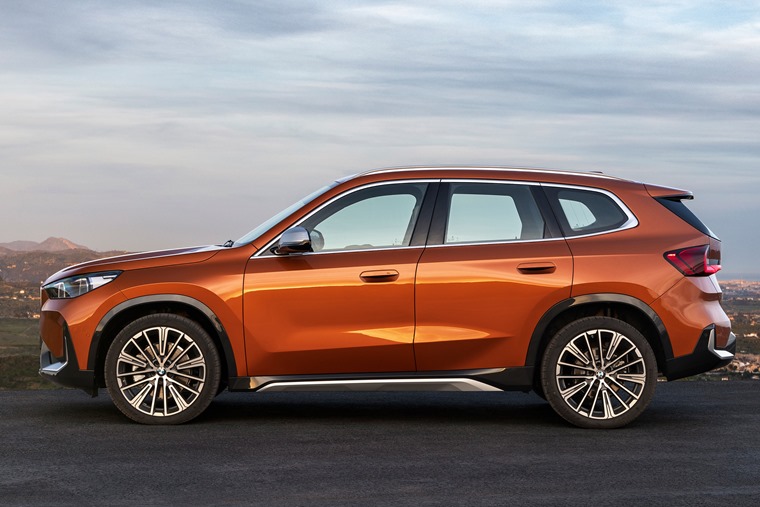 BMW X1 drivetrains
The X1 comes with a truly comprehensive line-up of drivetrains, with petrol, diesel, plug-in and an all-electric option. The petrol and diesel models all feature mild-hybrid assistance, with a 1.5-litre petrol unit being the entry level option.
This produces 135hp or 170hp, while a more potent 2.0-litre unit producing 200hp is also on offer. The latter features BMW's xDrive all-wheel-drive system as standard.
The plug-in hybrid models consist of the 25e and 30e, and both use the 1.5-litre petrol engine combined with an electric motor. They make 245hp and 326hp respectively and, like all X1s, feature an automatic gearbox as standard.
Diesel options include a 2.0-litre unit available with either 150hp or 210hp. Again, they feature automatic gearboxes and the more potent option will feature xDrive.
Finally, there's the iX1. This all-electric model produces 313hp, and from launch is available in conjunction with a76kWh battery. This is enough to give a range of 272 miles between charges.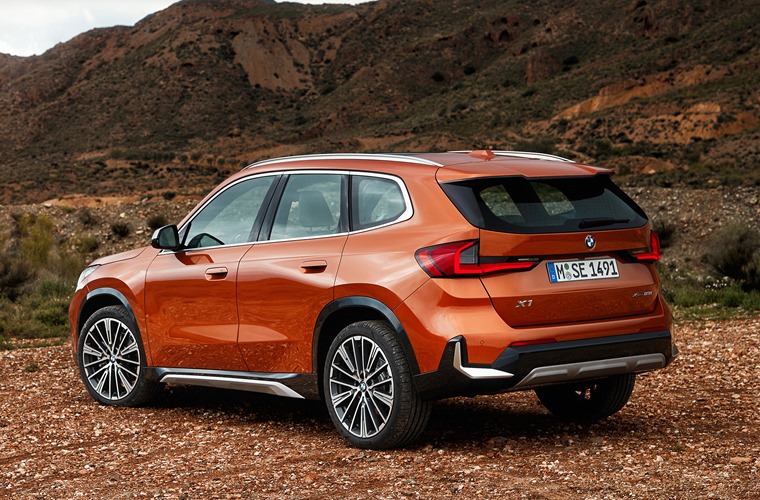 BMW X1 price and leasing plans
Set to cost from around £35,000, the X1 range will hit the UK later this year. Expect to pay more for the plug-in variants and iX1 EV, which may have a list price in excess of £50,000.
We'll bring you more details and of course the best leasing plans on offer as soon as they are available.