Audi Q5 Sportback set for 2021 launch
Say hello to the new Audi Q5 Sportback. This BMW X4 rival is set to launch in the UK in the first half of 2021, and is based on the same platform as the recently refreshed Q5 SUV.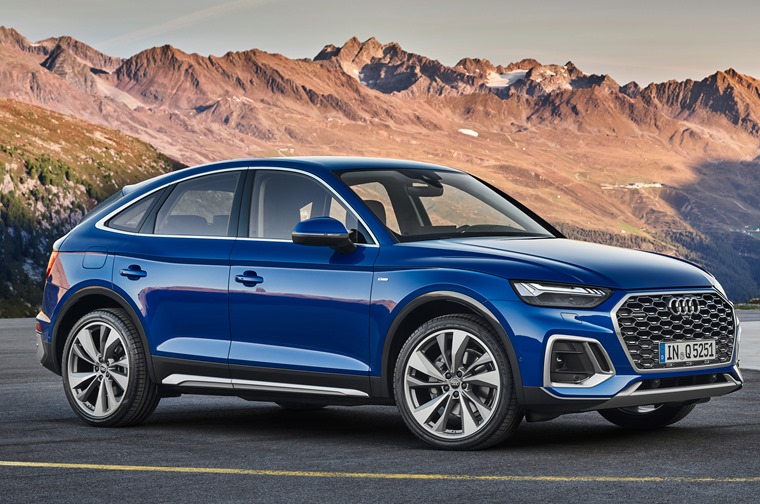 It's the third Sportback SUV and follows the launch of the smaller Q3 and electric e-tron earlier this year. Like its siblings, it gets a swooping rear end that sets apart from the standard Q5.
With a sloping rear end, it looks visually longer than the standard Q5, while a raft of other styling enhancements are unique to the Sportback; it gets its own honeycomb grille along with a host of metal-effect trim (depending on specification).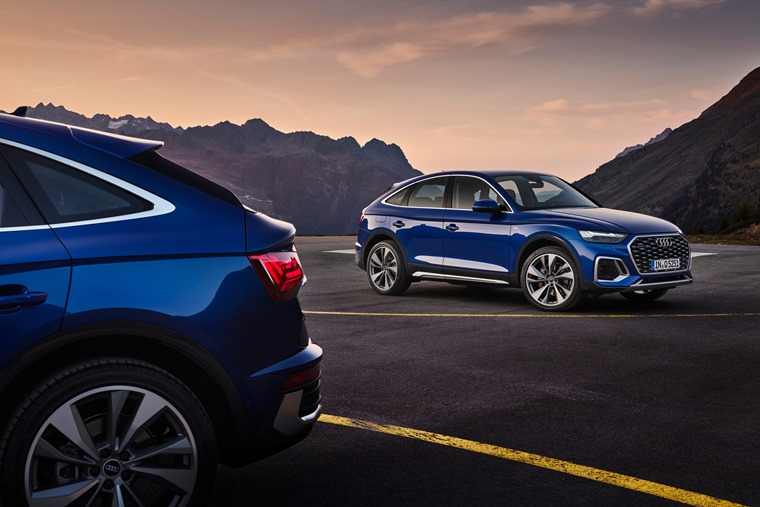 Up front, however, the look mirrors the refreshed Q5, featuring LED headlights and a revised bumper with large air intakes. You'll also be able to add a set of Sportback-specific 21in alloy wheels to this family-sized SUV, helping it stand out further.
Another notable external feature is Audi's OLED rear lights, with customers able to choose between three unique lighting signatures.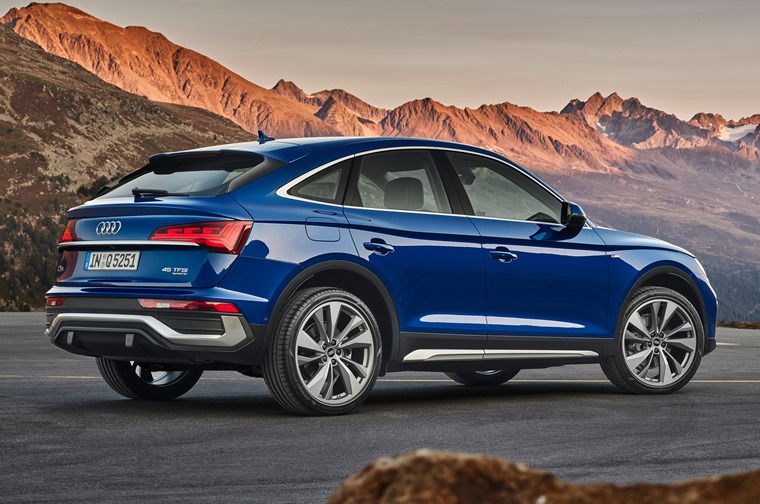 On the inside, you'll find exactly the same sort of interior as the standard car gets, although things are a little more cramped in the rear courtesy of its tapered roof; there's 510 litres of boot space rather than 550, and rear passengers don't get as much headroom.
It can be ordered, however, with a special rear seat option which allows the seats to recline and pivot forwards or backwards, depending on how much luggage space is required.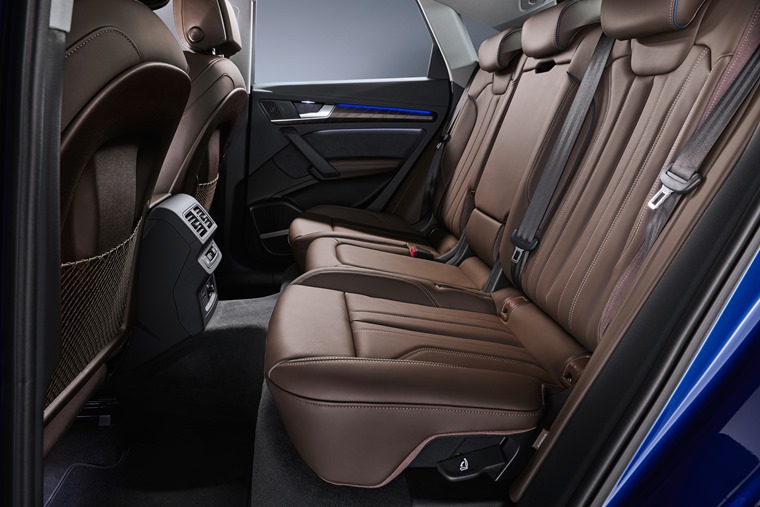 There's a 10.1in infotainment touchscreen as standard, which gives acoustic feedback to acknowledge commands entered manually. Audi's excellent voice command also features, which can now process a vast array of instructions verbally.
Engine-wise, launch models will be available exclusively with a 2.0-litre turbodiesel engine producing 201bhp. It utilises mild-hybrid tech and uses a seven-speed automatic gearbox.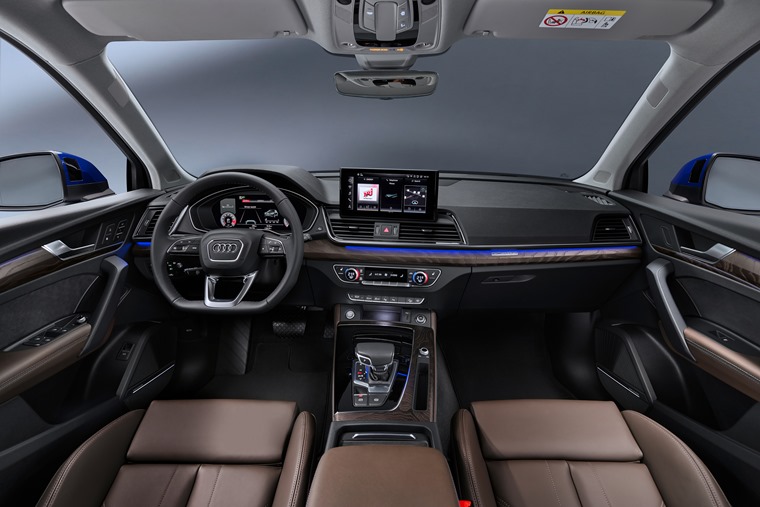 After launch, a more potent V6 diesel will become available, as will two turbo-petrol options. Expect to see plug-in models and a fiery SQ5 Sportback model in due course.
There'll be two trims on offer: Entry-level Advanced and upmarket S-Line. However, a host of optional packages will also be available, including contrasting exterior styling packs and a raft of active safety features.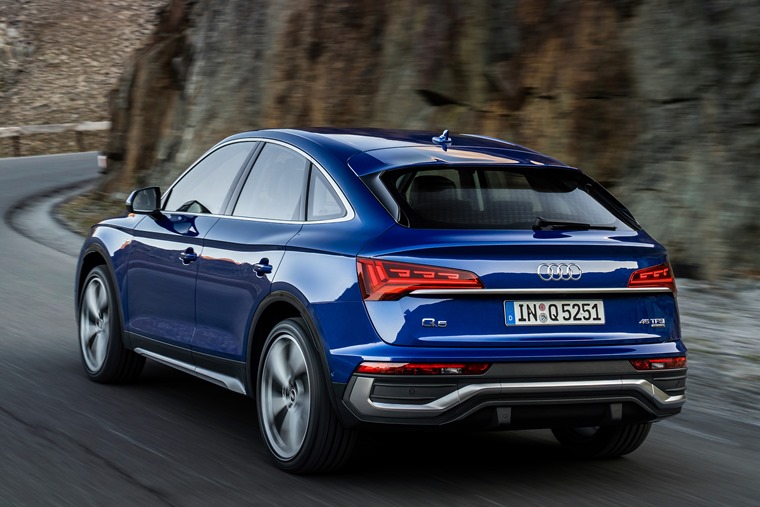 Set to arrive in the first half of 2021, we'll bring you more information and pricing as soon as it is revealed, although we expect list prices to start from around £40,000.