Bentley Batur in final stages of development
Say hello to the limited-run Mulliner Bentley Batur – an all-new flagship coupe that features Bentley's most potent W12 engine ever.
Bentley has confirmed it's now completed its development programme, with 18 production cars commissioned to be made. Here's everything you need to know.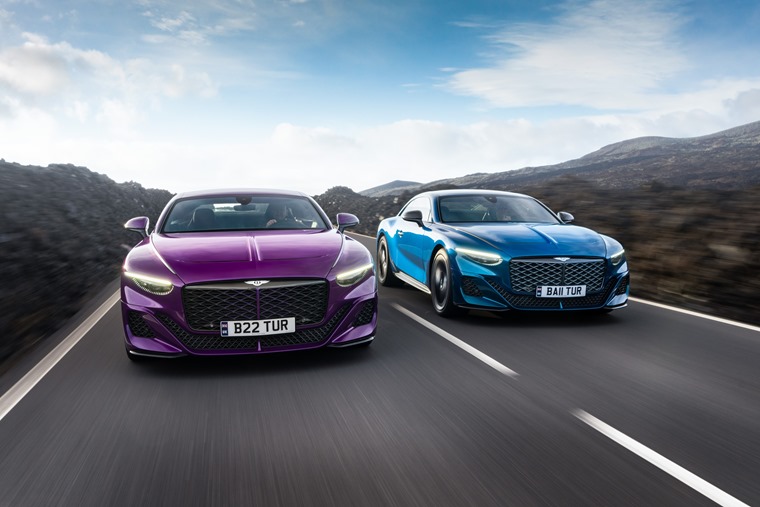 Bentley Batur fast facts
Batur is last car to get Bentley's 6.0-litre W12 motor
18 Baturs commissioned to date
Most potent Bentley road car ever
Costs from a cool £1.65m
Just 18 models set to be built

Bentley Batur design
The Batur is a two-door coupe in the most traditional sense, which is no surprise considering it uses the existing Continental GT for its underpinnings. Up front, there's a long bonnet that doesn't ever seem to end, while the front face is dominated by a huge grille and relatively small headlights.
The headlight design is interesting, because it's unlike any Bentley design we've seen to date (they usually get traditional circular units). This is the biggest hint yet at the design language we can expect from the brand moving forward – particularly when it comes to EVs.
The rakish rear when design is all-new too, with a sloping rear screen and huge C pillars that run down to a pair of similarly slim tail lights. There's an aero-active spoiler too, which when in its upright position reveals a large third brake light.
As is usual for Bentley, the customisation options are immense; a number of carbon fibre finishes are available, along with "natural fibre composites" – an eco-friendly alternative to traditional carbon. The whole look is finished off with huge 22in wheels bespoke to this model.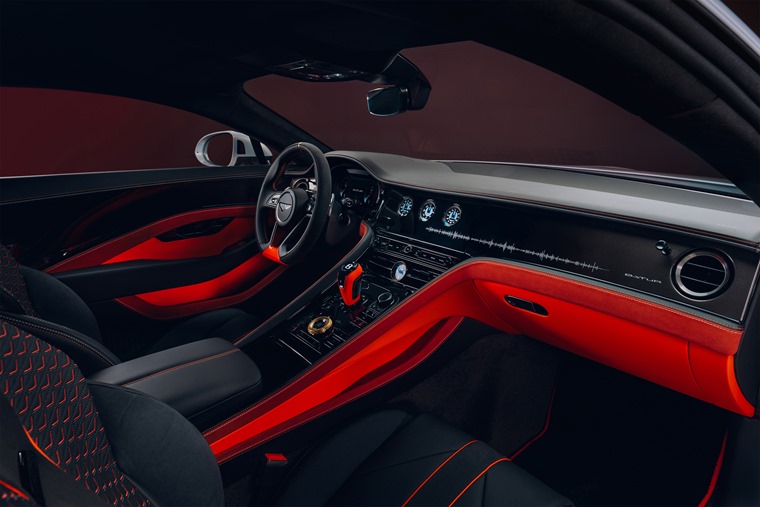 Bentley Batur interior and tech
The Batur has one of the most luxurious interiors ever made, with all fixtures and fittings benefiting from upgrades. For example, there's an optional 18k gold trim finish for the air vent controls and other bits and pieces.
Bentley has taken a sustainable approach to the interior's design too, with recycled yarn and low-emission leather also used. Suffice to say, you'll be hard pressed to find a car with a more impressive cabin than the Batur.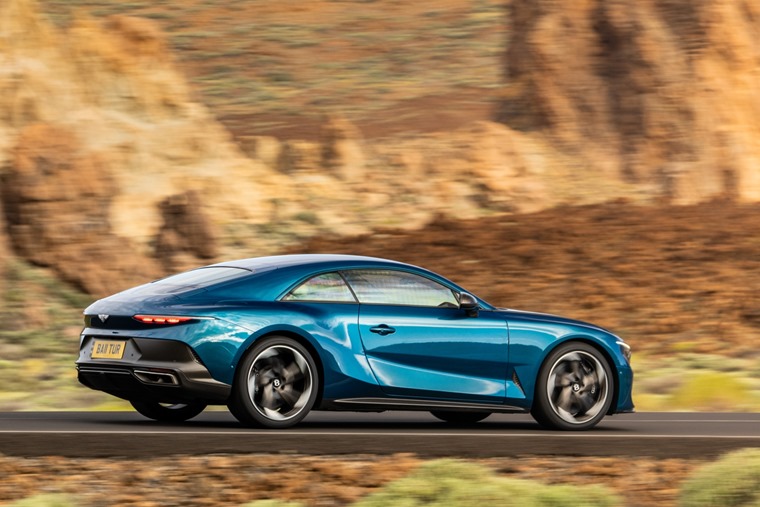 Bentley Batur drivetrain
The design might showcase what we can expect EVs from the brand to look like in the future, but under the bonnet you'll find the brand's iconic 6.0-litre W12 petrol engine. It produces 730hp, making it the most potent version ever – as well as the fastest road-going Bentley ever made.
It's thanks to a host of upgrades including a new intake system, revised turbochargers and a serious remap. It produces a whopping 1,000Nm of torque too and, while performance specs are tbc, we reckon it'll get from 0-62mph in around three seconds.
All Baturs come kitted out with an eight-speed automatic gearbox, as well as Bentley's all-wheel drive system. The chassis has also been updated, and includes things like rear-wheel steering and an electronic limited slip differential to ensure all the car's power can be used to its fullest.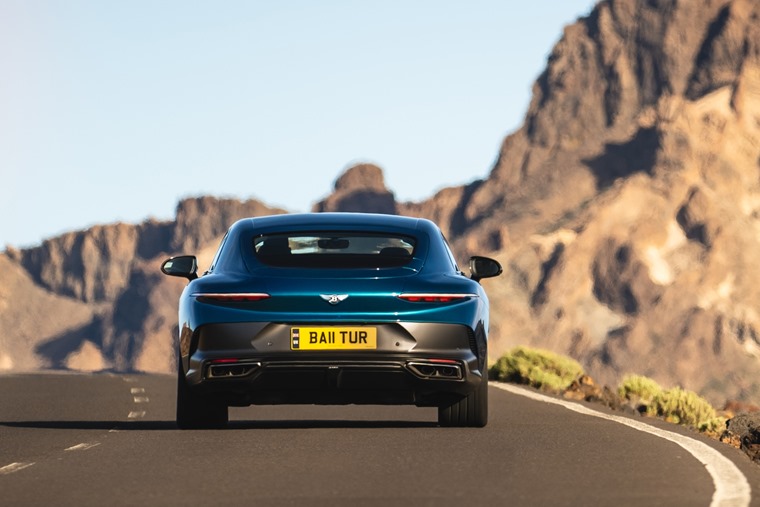 Bentley Batur release date
No release date has been given by Bentley, but it's safe to say the Batur will be unlikely to be offered on the leasing market; just 18 models of this bespoke car are being made. The list price? A cool £1.6m.