The best motoring-related Christmas gifts for all the family
One minute you're saying it's too early for Christmas shopping, the next it's Christmas Eve and you're rushing from shop to shop in a cold sweat.
So let us make your life a little easier…
If you're struggling to find the perfect gift for the petrolhead in your life or just looking to make Christmas as car crazy as possible, we've scoured the internet to collect a bunch of gift ideas for all ages and budgets.
Those with a love of all things fast and four-wheeled can be notoriously tough to buy for. So whether it's for him, her, or a child, we've got gift ideas for everyone.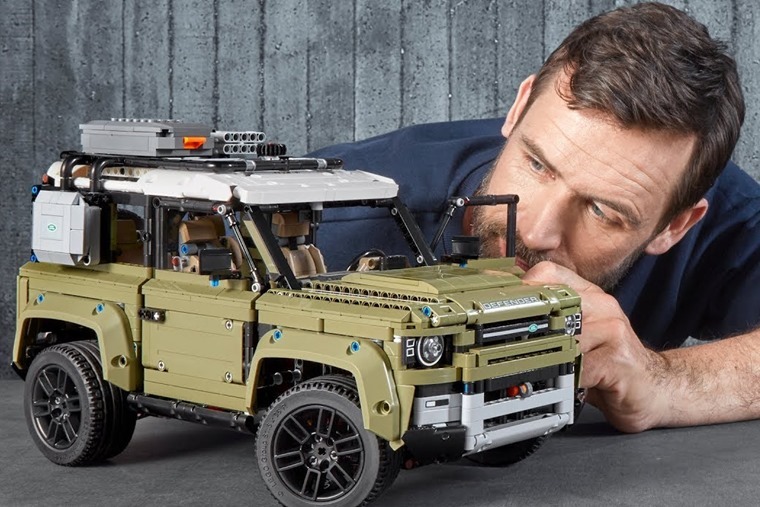 From: Land Rover Shop
Price: £160
While lease deals for the new Defender are currently available, if you want to be the first person to get your hands on one you might want to check out the Lego website where you can buy a Lego Technic edition of the new Land Rover Defender 90.
Measuring 22cm tall, 42cm long and 20cm wide, the set includes over 2,500 pieces and allows you to experience the intricacies of vehicle design first hand. The bodywork has Land Rover emblems and a removable roof rack and storage box, while lifting the bonnet lets you see the detailed in-line 6-cylinder engine with moving pistons.
Functions include working steering, All Wheel Drive with three differentials, independent suspension on both axles, and a working winch, while a 4-speed sequential gearbox and gear selector with 2 levers demonstrate high or low ratios.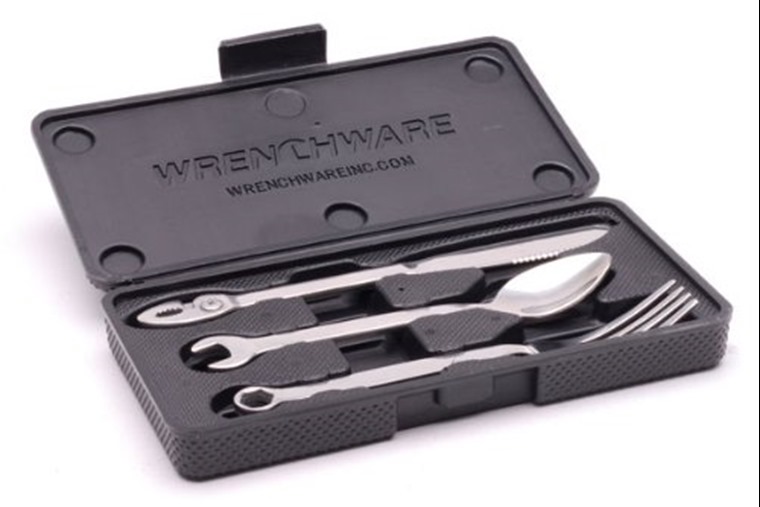 From: Amazon
Price: £28.89
Can't stand being away from your tools for even five minutes? This unique cutlery set will put your mind at ease, allowing you to work on your Christmas dinner in peace by making some manual adjustments to your roast potatoes and wrenching the brussels sprouts.
Made from stainless steel and coming in a unique tool box, the knife, fork and spoon tools will make any meal a customisable treat.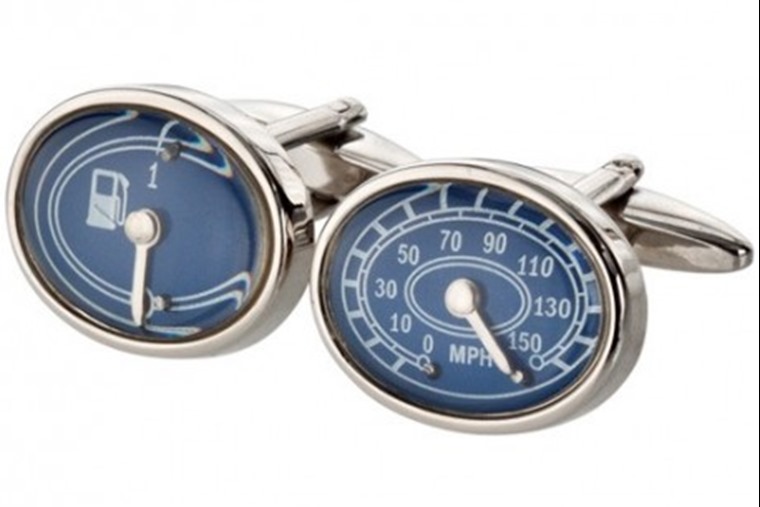 From: cufflinkman.co.uk
Price: £26.99
The festive period is filled with all sorts of social functions, so for those more formal occasion these cufflinks are a great conversation starter.
Each cufflink has a polished rhodium case, with blue acrylic base. Even better, the dials actually move when you tilt them!
Mercedes-Benz women's scarf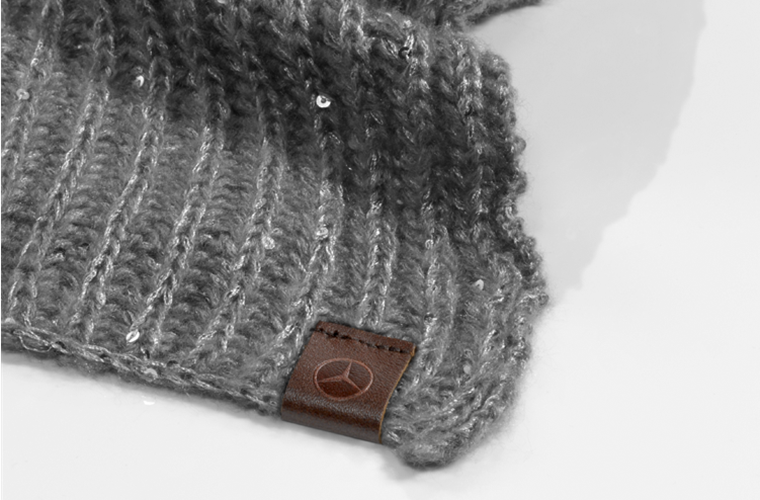 From: Mercedes-Benz store
Price: £47
With a chill in the air, what better way to get warm this Christmas than with a fine bit of German engineering?
This high-quality knitted scarf has delicately shimmering silver-coloured sequins integrated into the knit, and with the famed star logo embossed on a brown leather patch it lends the scarf a subtle glamour.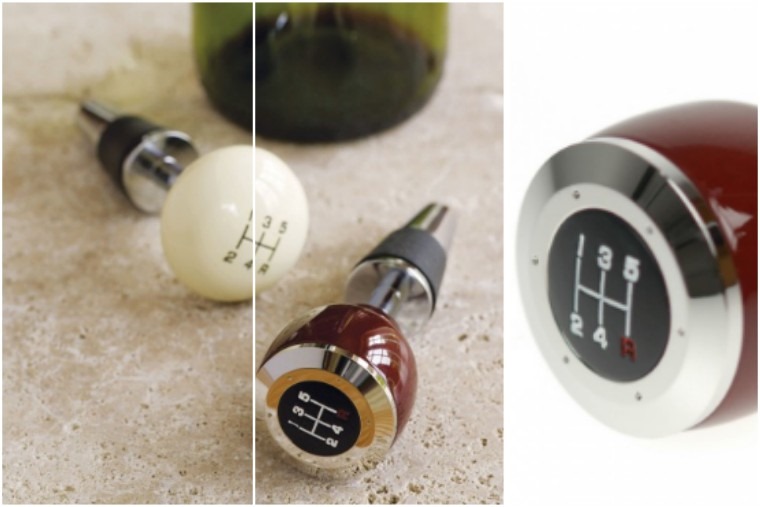 From: Not On The High Street
Price: £12
You should never drink and drive. But you can give Christmas dinner a car-related twist by ensuring the bottle of bubbly you're sipping with your Turkey dinner is kept sparkling with this gear-stick bottle stopper.
The tapered rubber seal ensures a tight fit for all wine bottle sizes and will also fit port bottles. Just wait until after the meal is over before you go into fifth gear…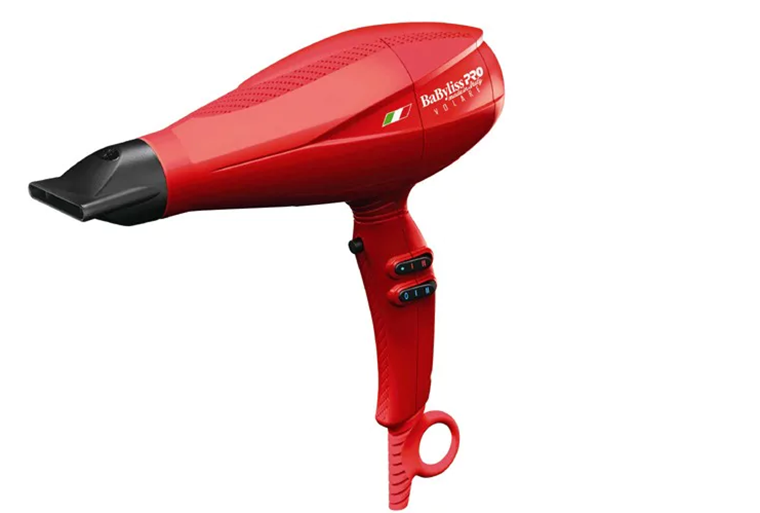 From: Look Fantastic
Price: £122
Stylists, start your engines and dry your hair the fastest way possible with this BaByliss Pro Volare V1 Ferrari hairdryer.
No it's not just some tacky branding, this hairdryers motor is made from genuine Ferrari parts including a new design that ensures a maximum airspeed of 80mph. That's almost as fast as one of their cars… and is probably as close as any of us will get to one.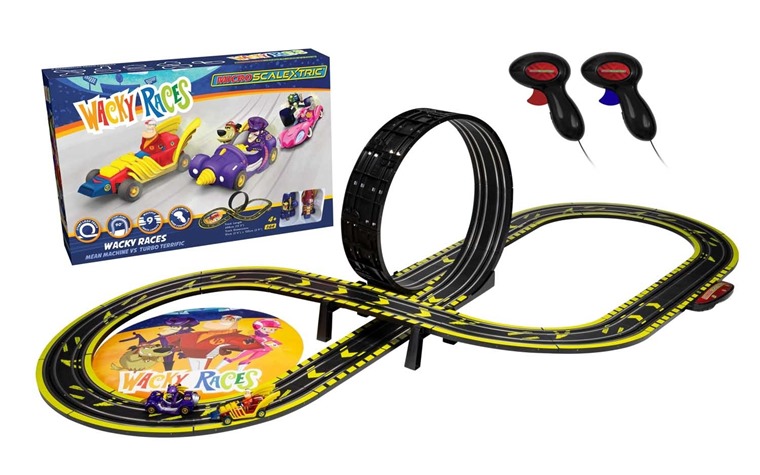 From: Scalextric
Price: £54.99
A great introduction for the young 'uns into the wonderful world of Scalextric, this set features Peter Perfect taking on Dick Dastardly across 4m of track. Even better there's nine layout options including a 'loop-the-loop' and a vertical stunt ramp and the controllers now offer four speed options.
Guaranteed to get the competitive juices flowing and possibly lead to some tantrums, you can get additional cars such as Penelope Pitstop's 'Pink Pussycat' to even the odds. Call us when the Anthill Mob show up…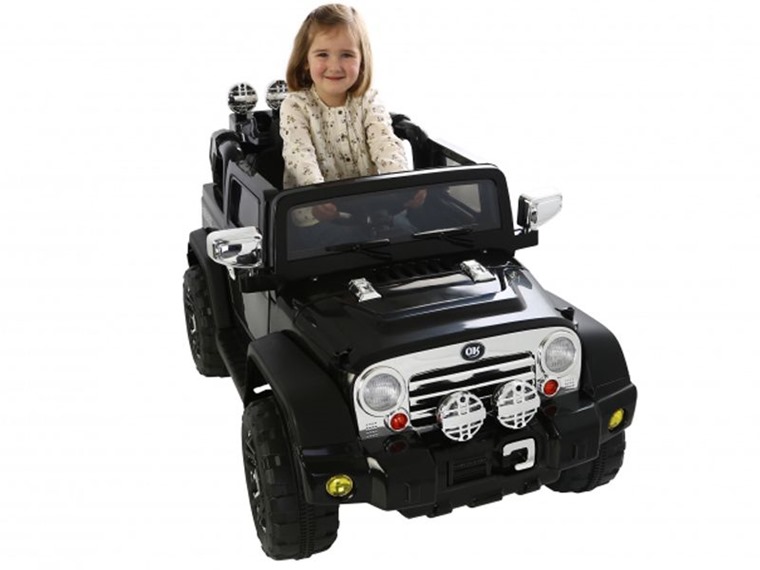 From: Toy and Model Store
Price: £189.99
Speaking of which, if you want to cultivate a child's love of all things automobile, an electric ride-on is a great way to get them in a motoring frame of mind.
This badass Jeep has cool engine sounds and a working horn and with speeds of up to 1.5m/h, the Jeep features forward and reverse drive with a simple shift of the gear stick and foot-pedal operation. What's more it's a true all-terrain vehicle thanks to the rugged tyres which offer great grip on indoor and outdoor play areas.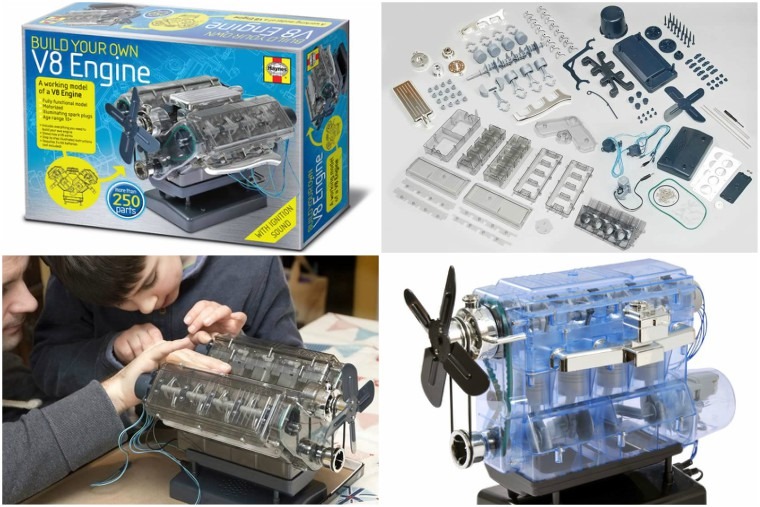 From: Smyths     
Price: £39.99
We're unabashed in our love of all things V8 – in fact here's the top eight V8s you can lease through Leasing.com – so this great little father-son activity (or solo build for the budding genius engineer in your household) is an ideal entry-way into becoming as enamoured with the engine as we are.
Containing nearly 300 pieces and a Haynes style manual giving you step-by-step instructions and information about the V8 Engine, the finished model features sound recorded from a real V8 as well as illuminating spark plugs. Just don't try putting it in your child's electric ride-on…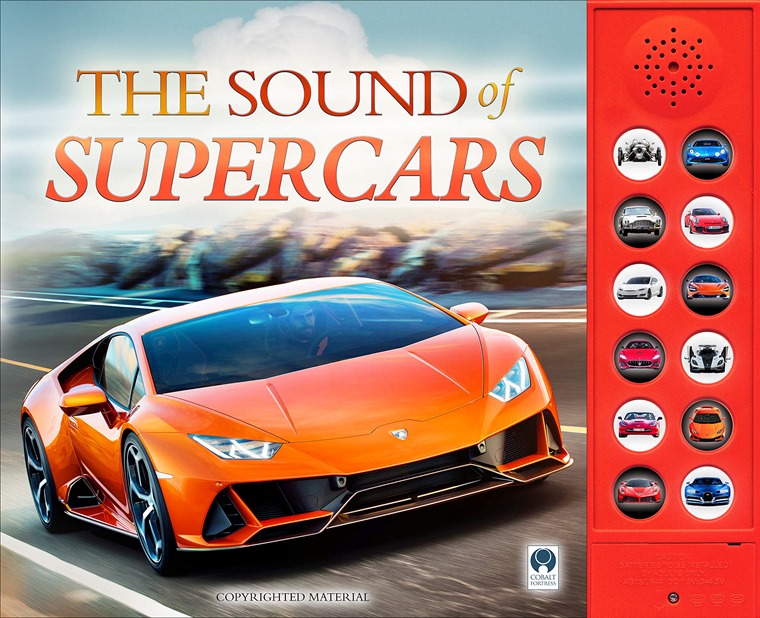 From: WHSmith
Price: £10.65
With the increasing amount of electric vehicles due to be launched in the coming years, this book could soon be a historical artefact. Until that point, it's a pretty great stocking filler.
The 12 vehicles featured in the book have been selected and arranged according to their engine size from the 2-cylinder Morgan 3-Wheeler to the mighty 16-cylinder Bugatti Chiron. This book is designed for all those children and adults whose pulses race when the roar of a supercar reaches their ears.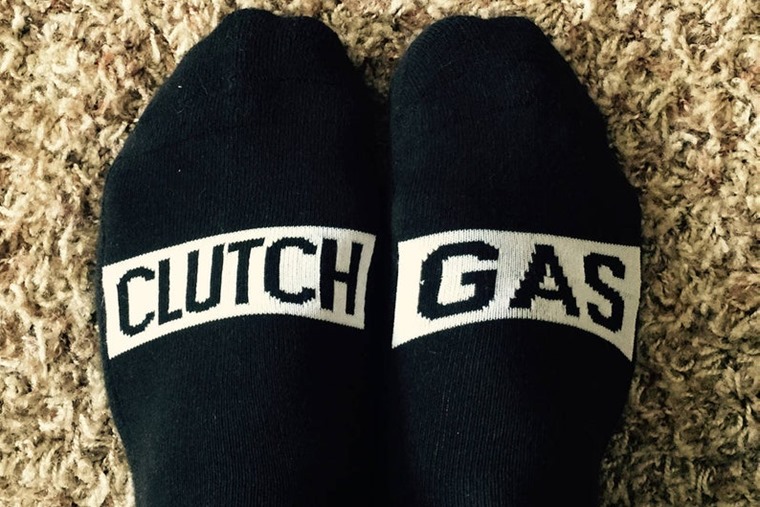 From: Etsy
Price: £16.48
While we'd question your ability on the road if you needed reminders on your feet of which pedal is which, these socks are a subtle hint at your gearhead credentials for when you're lazing around the house. Just excuse the American-ism.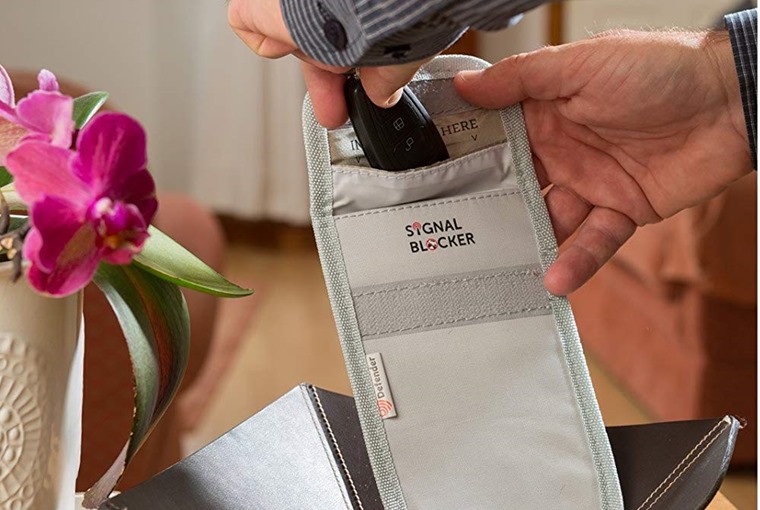 From: Amazon     
Price: £5.94
Relay car theft is on the rise, but it doesn't take much to stop would-be thieves. A simple, metal-lined pouch is enough to block the keyless entry signal and stop it being intercepted by criminals.
For additional piece of mind this Christmas, a Faraday wallet like the Defender pouch is a must have.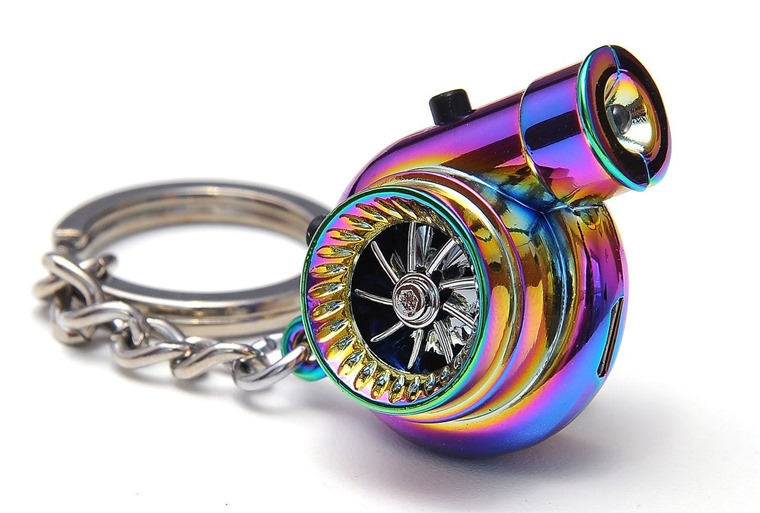 From: Amazon
Price: £11.99
The ultimate keychain for any turbo nut, this V5 Turbo Keychain spins, emits a spool up sound while holding the ON button, and will emit 2 different blow off valve sounds when you release the button! Also includes a handy built in LED light proving it's functional AND loud.
*Disclaimer: Leasing.com does not have any affiliate links associated with the sellers in this article. We do not claim that you can't find these products cheaper elsewhere. Prices are correct as of 11/12/2020 - this is simply a guide.