Fisker Ocean EV ready for Pebble Beach Debut
Say hello to the Fisker Ocean – an all-new EV from America that's set to go on sale later this year.
With production set to commence in November, it'll make its public debut at the upcoming Pebble Beach Concours d'Elegance on August 18.  Here's what you need to know.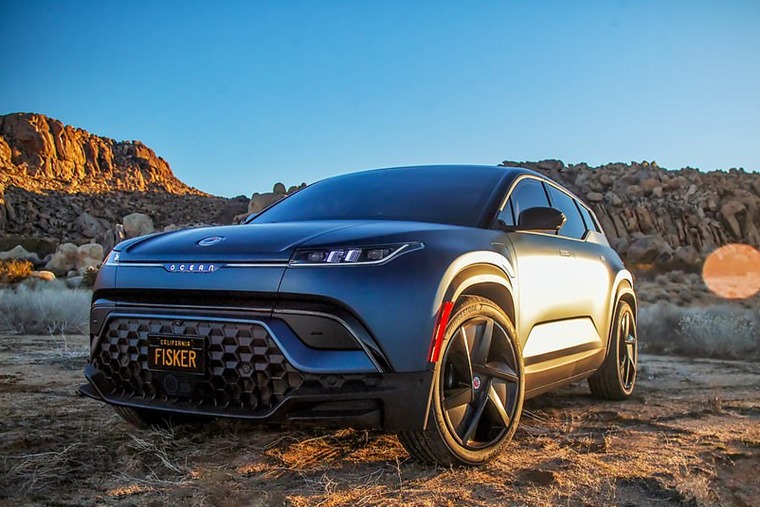 Fisker Ocean fast facts
All-new American EV designed to take on the Tesla Model Y
Around 400 miles of range to be offered
Stand-out styling features
List prices from under £40,000
Order books to open later this year

Fisker Ocean styling
As you'd expect from a brand that has created some of futuristic-looking EVs ever, its newest product is stunning. Up front, the bonnet and grille appear to mould into a single piece, with the Fisker name and badge taking pride of place.
It gets a huge set of alloy wheels – 20in or 22in depending on spec– while the wheel arches themselves are particularly angular and more squared off than we're used to on most cars. Towards the back, the body sweeps upwards with the rear quarter light windows being much more tapered than the glass in the doors.
Round the rear, there's an equally sharp set of tail lights to match the front, which are almost difficult to pick out when the lights aren't actually illuminated. A cool additional feature is a roll-down rear windscreen and quarter lights that open to let fresh air in to the car. Seven colours and five alloy wheel choices will be offered from launch.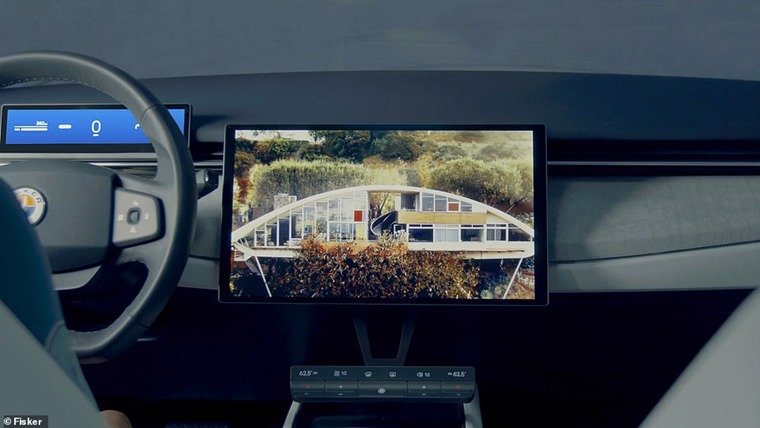 Fisker Ocean interior and tech
The exterior might offer a fresh approach, but on the inside Fisker has obviously been influenced by existing Tesla designs. In the middle of the dash, you'll find a huge 17in screen that actually pivots from landscape to portrait, while the driver gets a digital display too.
There appears to be a neat row of touch-sensitive buttons that hover below the screen, while Fisker says that every material used in the car's production has been sustainably sourced; from the seats to the steering wheel – this is officially a vegan friendly vehicle.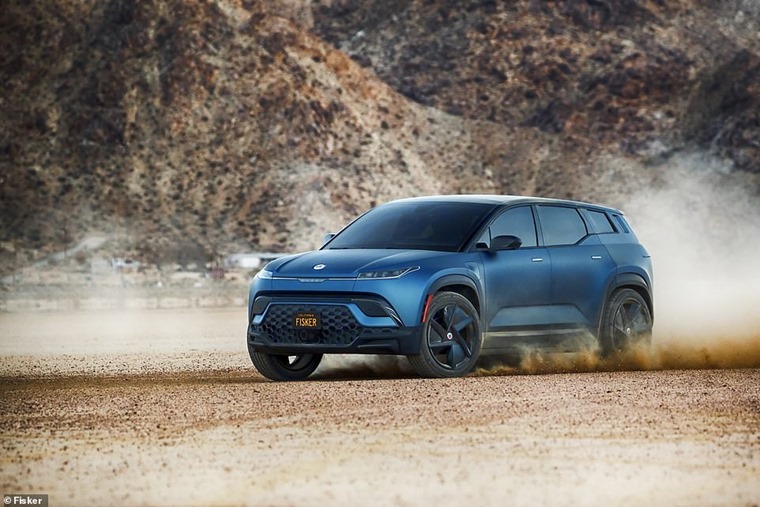 Fisker Ocean drivetrains
Fisker's Ocean will be available with a range of power outputs, with exact figures and specs to be confirmed for the European models. However, expect the figures to range from around 300hp to 550hp.
From launch, you'll be able to pick one of two battery options. Exact charging rates and battery specs are to be confirmed, but the entry-level model will be capable of around 350 miles of range, with the other upping this to 390 miles – almost 400 miles from a single charge certainly isn't bad.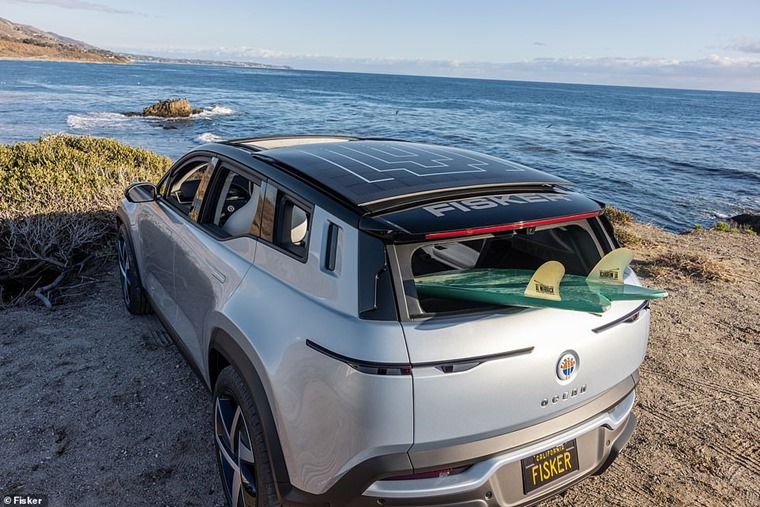 Fisker Ocean release date
The Ocean is set to enter production from November, although UK dates are to be confirmed. List prices will range from £35,000 to £60,000. We'll bring you leasing plans as soon as they're available.
In the meantime, why not check out which other models are on their way in our A to Z of EVs? Alternatively, hit the button below to start comparing leasing plans on EVs that are available right now.