Top five alternatives to the Tesla Model Y
There's no doubt – the Tesla Model Y is going to be one of the most popular cars of 2023. Following the lead of the Model 3, this new SUV is tempting leasing customers with attractive rates and its excellent combination of power and practicality.
It gets a whopping 854 litres of boot space for starters, so it's easy to see why it attracts families.The fact they are in-stock and available right now is surely helping its popularity too.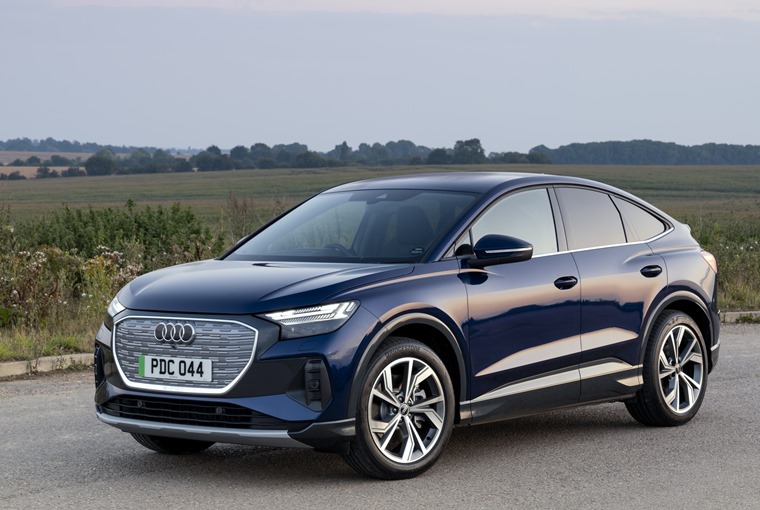 But what if you don't want the Tesla? What other electric SUVs are available at this kind of price point? If you want something a little different, here's five excellent alternatives to the mighty Tesla.
Volkswagen ID.4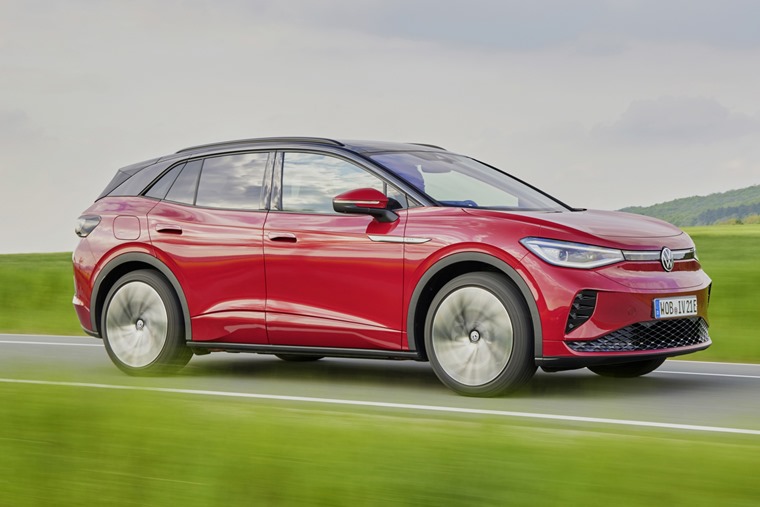 Let's start with something that's a little bit more affordable than the Tesla – Volkswagen's new ID.4. With prices starting at less than £400 per month, this is essentially the high-riding SUV version of the brand's ID.3. With 543 litres of boot space, it's a practical proposition for families. Rear legroom is seriously up on its smaller sibling too.
All models feature at least a 10in infotainment screen, alloy wheels, air conditioning and a clever voice command setting. There's a plethora of trim levels too, which will change the car's power and range options. These include Style, Family, Max, Tour and the sporty GTX model. In dual motor form, you'll get around 250 miles from an 82kWh battery – not quite on par with Tesla, but certainly enough for most people on a day-to-day basis.
Compare Volkswagen ID.4 leasing plans
Polestar 2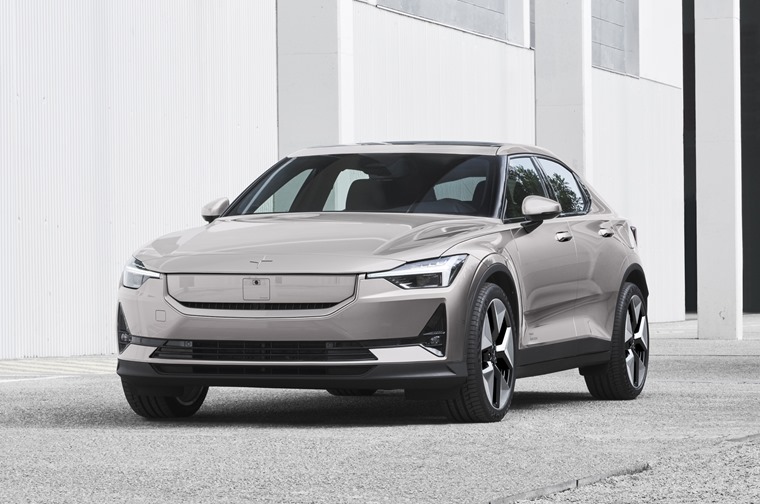 If you want an EV with style and a badge to match Tesla, then Swedish brand Polestar is definitely worth a look. It gets an imposing, upmarket look, but still manages to pull off an understated feel. The design is similar to the Tesla too, with a sloping coupe-like rear end. Similarities continue inside too, where you'll find a huge infotainment touchscreen, just like in the Tesla.
That said, space wise it's rather down on the Tesla's impressive luggage capacity; it makes do with less than 450 litres of space. You'll find the rear seats are endlessly adaptable though, so you can create a 1,000-litre load-bay should you need to. Range-wise, the Long Range Dual Motor model is capable of around 240 miles from its 78kWh battery – again, no where near the 330 miles offered from Tesla's Long Range model.
Compare Polestar 2 leasing plans
Hyundai Ioniq 5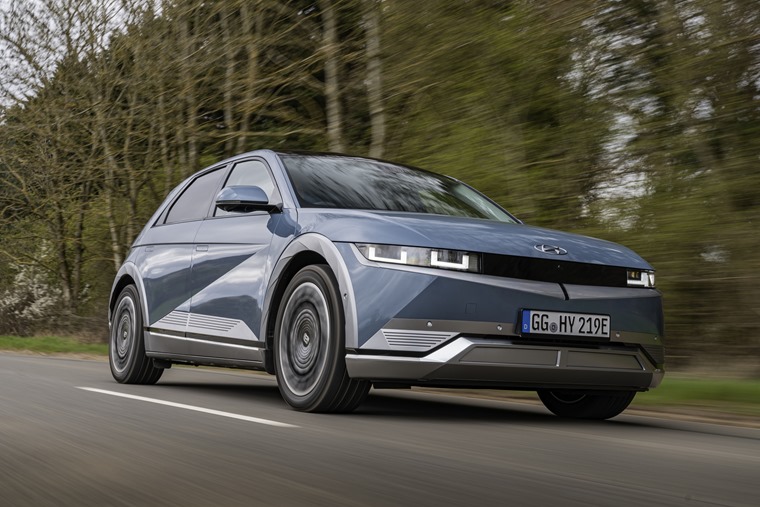 Unlike most EVs, the Ioniq 5 takes a fresh approach. It wraps its high-tech platform in a retro-inspired body that still looks as cool and clean as when it was launched a few years back. It's quiet, smooth and quick, with a driving experience that few other EVs can match. With prices starting from less than £450 per month, it's a true Tesla Model Y rival in terms of price too.
Plump for the 72kWh battery in two-wheel drive guise, and you'll get almost 300 miles between charges. Again, this puts it very much in the range of Tesla's 330-mile offering. All things considered, the Ioniq 5 remains one of our favourite EVs. If you want something a little sleeker, its sister car the Ioniq 6 is also available to order now, too.
Compare Hyundai Ioniq 5 leasing plans
Skoda Enyaq iV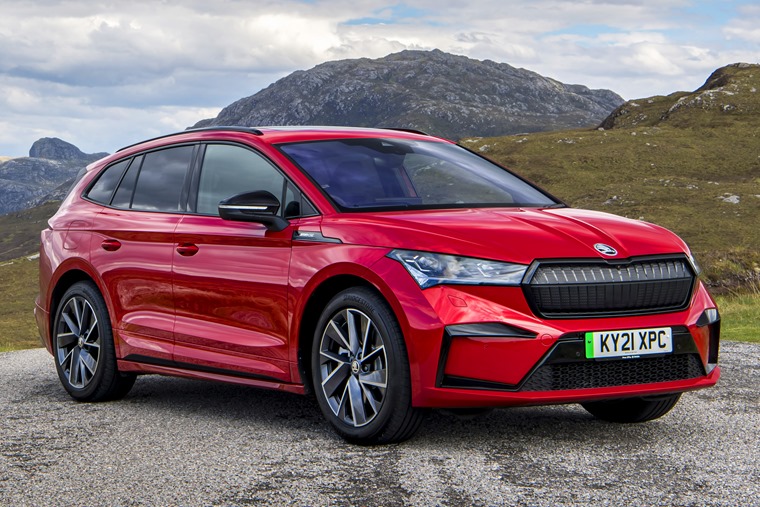 Ok, the Enyaq iV might not have the badge to match Tesla, but it definitely practicality on its side. It gets 585 litres of boot space and a large airy cabin that's a perfect match for family life. The brand is renowned for its practical touches, and the Enyaq is a Skoda in the truest sense.
It's well specified too, with even entry-level models gaining a 13in infotainment touchscreen. You can opt for a host of packages that add touches like adaptive cruise control, LED headlights, lane-keep assist and electric front seats. If you want a fully kitted out model, opt for the range-topping Sportline Plus model.
Compare Skoda Enyaq iV leasing plans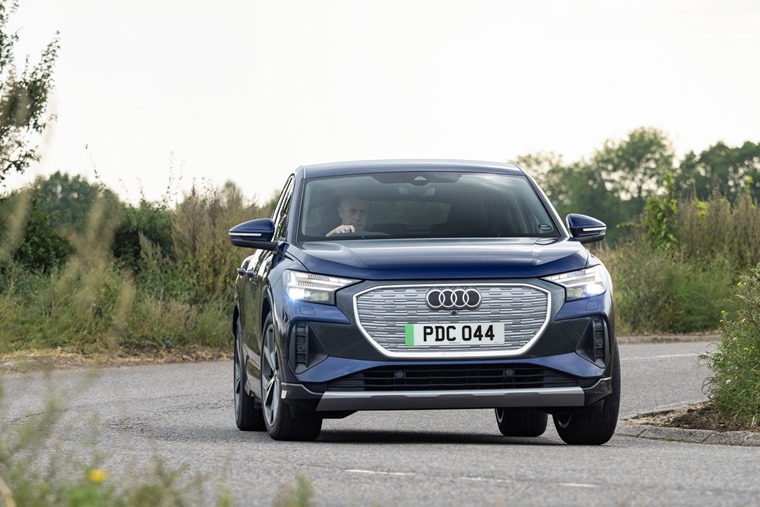 Audi Q4 Sportback e-tron
Audi's e-tron range is expanding, and the Q4 model now features two distinct e-tron models – the Sportback and standard SUV. Price and style-wise, it's the Sportback that can be considered the direct competition for Tesla's Model Y. Unlike Tesla, however, Audi is a brand well-respected for its excellent build quality and premium feel – things a brand as new as Tesla can only dream of having a reputation for.
With a range of between 300 and 330 miles depending on which the drivetrain and trim you plump for, the Q4 Sportback e-tron comes close to the Tesla in terms of range too. However, it's not quite as practical – the Sportback gets 520 litres of boot capacity, and headroom in the rear is a little reduced due to that sloping roofline.
Compare Audi Q4 e-tron Sportback leasing plans
After something else?
Fear not – whether it's a Model Y, one of the above, or a different model completely, Leasing.com has the very best EV offers from the UK's most reputable dealers, brokers and finance companies.
You can compare electric lease deals on all vehicles and refine your search by hitting the button below.