Audi to expand e-tron line-up with introduction of 'S' performance models
The 'S' prefix on an Audi has always signified high performance, and with the new e-tron S and e-tron S Sportback being the first EVs to use the collective power of three electric motors they've certainly earned the right to bear the badge.
With two electric motors on the rear axle and one on the front, the result is 0-62mph in 4.5sec, a towering 973Nm torque peak, and a top speed of 130mph.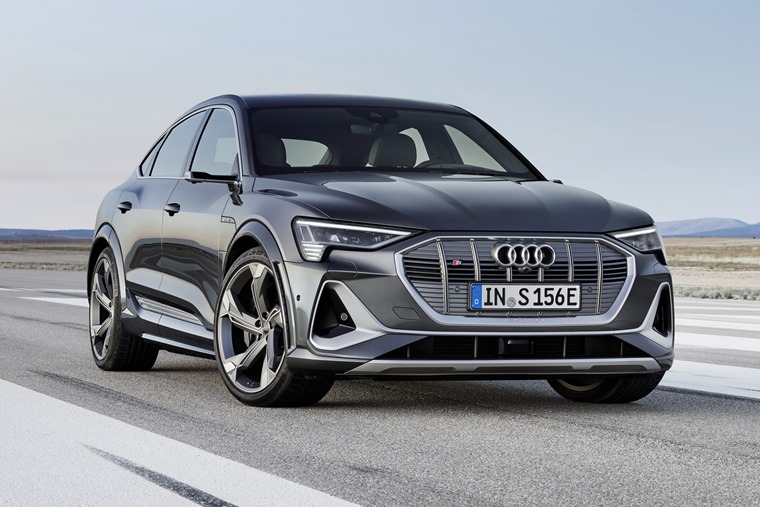 The high-voltage battery has a gross energy capacity of 95 kWh, of which 91 per cent (86 kWh) is usable. On a full charge, the Audi e-tron S and the Audi e-tron S Sportback can achieve ranges of up to 223 miles and 226 miles respectively.
In order to improve efficiency, only the rear electric motors are engaged as long as the Audi e-tron S and the e-tron S Sportback are operating in normal driving mode. The front electric motor is called into play when the driver demands more performance, or predictively before traction is broken.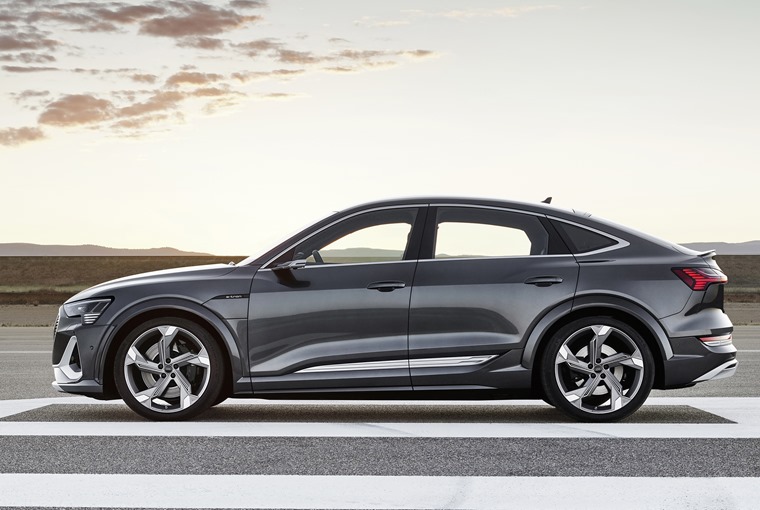 Subtle changes have been made to the exterior to improve performance and efficiency of the e-tron even further, with flow-optimised wheel arch extensions adding 46mm to the width of both cars and a controllable air inlet to cool the brakes the main features. Virtual exterior mirrors remain an option.
As the most recent introductions to the fast-growing e-tron family, the two new S models also offer the most up to date digital MMI touch response control system. Audi virtual cockpit also allows the driver to select a special e-tron screen that focuses exclusively on the car's electric drive functionality. A head-up display can also be added to project information onto the windscreen in the driver's field of vision.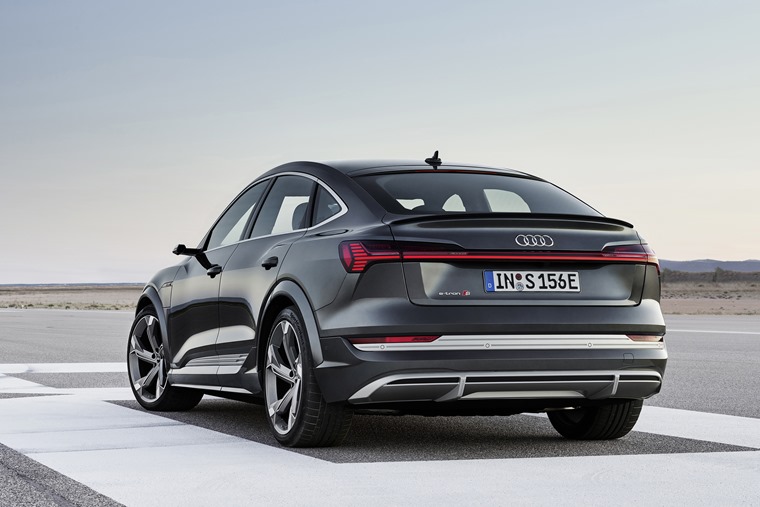 The e-tron S and e-tron S Sportback are priced from £87,000 OTR and £88,700 OTR respectively. Placing an order for either model before the end of 2020 will see a 12 month subscription to the e-tron Charging Service offered for free along with £150 of usage provided. In addition, Audi will also install a 7kW home wallbox free of charge.