BMW commences prototype testing of high-performance EV
BMW has confirmed testing of an all-new performance electric drivetrain is underway, with the new car featuring a quad-motor set-up.
It looks to be closely related to the i4 M50, but this prototype model is to lay the groundwork for several new models. Here's what we know so far.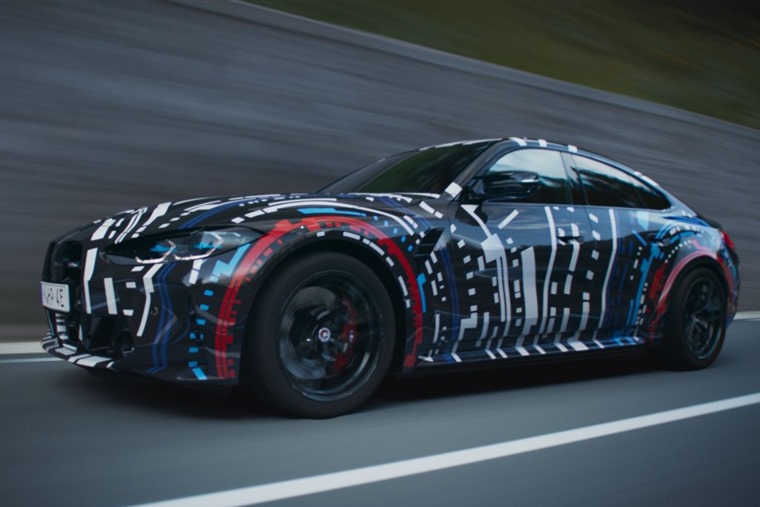 BMW claims that the development of this new system will open up new possibilities, with xDrive's four-wheel drive system able to offer more power and torque to be delivered to the wheels with the use of four motors instead of two.
Dirk Hacker, head of development for BMW M said: "Electrification opens up completely new degrees of freedom for us to create M-typical dynamics.
"And we can already see that we can exploit this potential to the maximum so our high-performance sports cars continue to offer M-typical combinations of dynamics, agility and precision".
Testing begins for an electrifying new chapter. @BMWM is on a journey of transformation, merging high-performance with e-mobility in a new prototype. This prototype will be a blueprint for the future fully-electric BMW M vehicles: https://t.co/s8TiI2e5mH
#BMWGroup #BMWM pic.twitter.com/MIDu8ESpqG

— BMW Group (@BMWGroup) August 17, 2022
While the car has four individual motors, they are all controlled by a single computer system that monitors driving conditions and knows what the mode the driver is using. BMW says the system can detect the best way of transmitting power based on values from the throttle input, steering angle and wheel speeds.
To calculate all that, it takes milliseconds. The end result is a car that maintains the best possible connection to the road, even when the going gets tough.
We'll bring you further details on the system – and which models it'll likely feature on – as soon as more info is revealed. In the meantime, you can check out electric BMWs right now by hitting the button below.