Citroen Ami set for 2022 UK launch
It's official – the tiny Citroen Ami is finally destined for UK roads, with the French firm confirming the model will launch across the channel in 2022.
After 12,000 people registered interest in the quirky quadricycle, it could be one of the most affordable cars to ever come to these shores.
Here's what you need to know.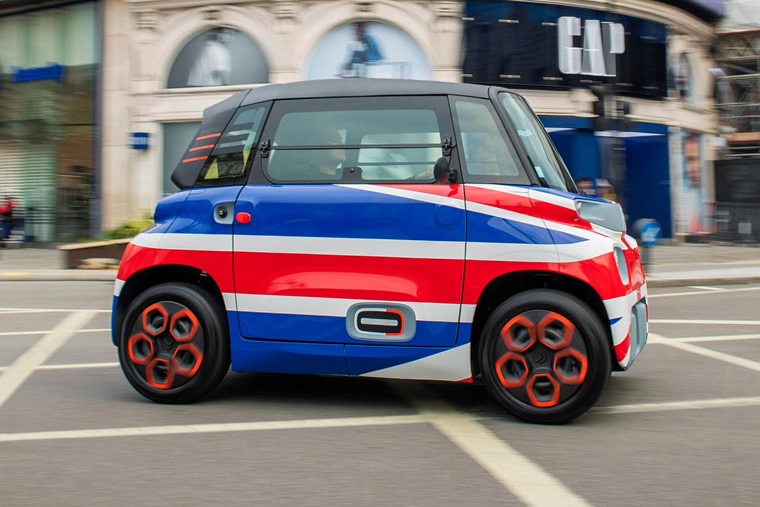 Citroen Ami fast facts
Tiny car has 43-mile range and 28mph top speed
Designed for affordable, sustainable urban transport
It's just 2410mm long – about the same as a Smart car
UK models will be left-hand drive only
Attractive leasing options set to be offered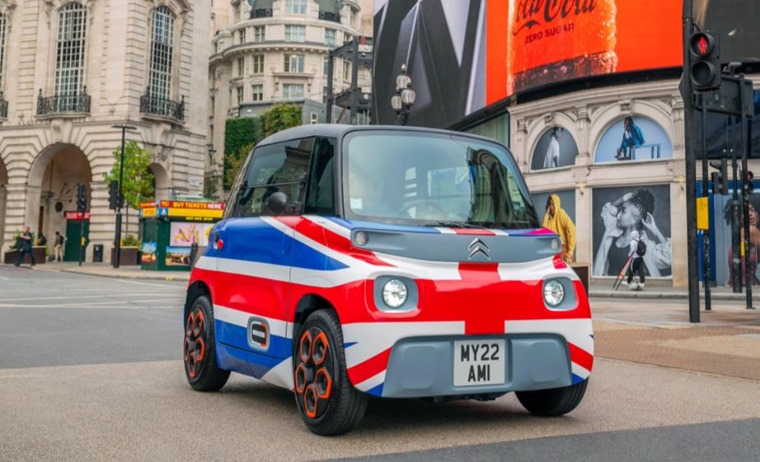 Citroen Ami styling
There's nothing quite like it on the road. From the front, it looks like the back. and From the back, it looks like the front. It's thanks to Citroen using the same panel at both ends; one of the ways that as meant it has kept costs down.
The doors are interesting too. One is front hinged, while the other is rear hinged. You'll notice one of Citroen's airbumps in the door panel, while the windows are split and simply hinge upwards to open; reminiscent of a Citroen 2CV.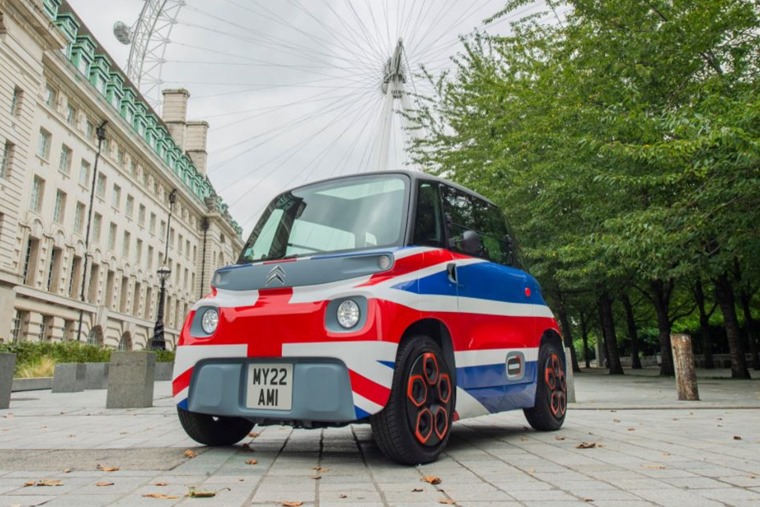 Citroen Ami interior and tech
Spartan it may be, but the Ami provides just enough of an interior to be classified as a car. There's somewhere to mount your smartphone, while the controls are easy to use and self explanatory.
If you were expecting a fancy infotainment system and heated seats, however, you'll probably be disappointed. The pair of seats might look like they belong in a bus stop, but they've been designed for both comfort and durability.
Citroen Ami drivetrain
The tiny Ami is powered by an even tinier drivetrain; the electric motor provides a top speed of just 28mph and the batteries offer a range of 43 miles. The Ami is really only designed to be used in the city, where in most circumstances that'll be all the power and speed you need.
UK cars will naturally come with a compatible Type 2 charging plug, while other changes include a mph-calibrated speedo and of course UK-specific headlights.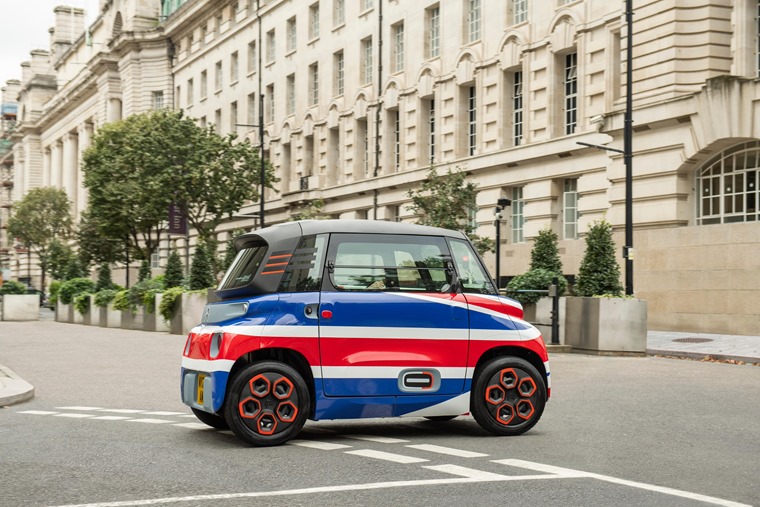 Citroen Ami price and leasing plans
Citroen is yet to confirm a list price for its quirky new model, but if it's anything like France's pricing expect it to cost from around £6,000. Citroen don't expect the majority to buy the car outright though; iit'll also be offered with a host of flexible leasing options.
We'll be sure to bring you the best leasing rates as soon as they arrive, but we anticipate that this could be a seriously affordable vehicle to lease.
What do you think of the Ami? We've actually already driven one – click on the button below to read our full thoughts.