Citroen C4 and e-C4 launch in the UK
The Citroen C4 and e-C4 have officially launched in the UK, with lease deals available on both versions.
The new C4 aims to continue from where the C4 Cactus finished, bridging segment gaps by offering the dynamism of a hatchback while subtly adopting strength and character from the ever-popular crossover segment.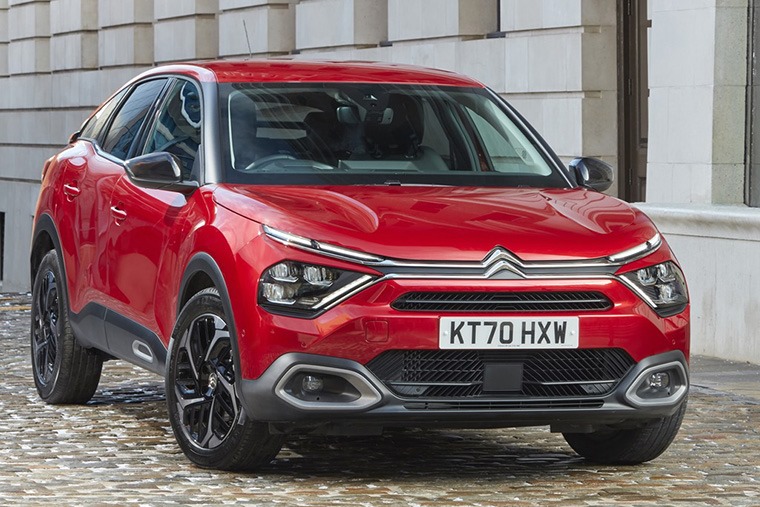 Compare Citroen C4 lease deals
Top five things you need to know about the Citroen C4 
Unique design aims to reinvent the hatchback segment
Raised stance on large diameter wheels, with an energetic and aerodynamic silhouette
Offered in petrol and diesel (C4) as well as all-electric (e-C4) powertrains, customers simply choose the high-performance and efficient option that best meets their needs.
New e-C4 is the fifth model launched as part of Citroen's electrification offensive, offering a range of 217 miles
Comfort is at its optimum thanks to suspension set-up, seating and driving aids

Citroen C4 styling
In Citroen's own words, the C4 aims to reinvent the hatchback segment by integrating styling from the SUV segment.
With its elevated and assertive posture, the new body shape combines the elegance and dynamism of a hatchback, while subtly adopting certain SUV design forms for added strength and character.
Aerodynamic and fluid, the design features new LED V-shaped front and rear lighting signatures, and a new expression of style that is more assertive, muscular and dynamic.

Citroen C4 interior
In line with Citroen's focus on comfort, the C4 is aimed at making you feel as if you are in your living room and will be offered with Advanced Comfort seats, including optional heating and massaging systems.
Particular attention has been paid to acoustic insulation, with a focus on running and aerodynamic noise, providing passengers with exceptional sound insulation. Inside the all-electric e-C4 the silence is exceptional, with no vibrations to disturb the peace and quiet on-board.
The dashboard features a new 10.0in infotainment touchscreen alongside a large head-up display. A dual-zone automatic climate control system with dual controls for ease of use – physical controls on the central front panel and digital controls on the touchscreen – also feature.
An independent camera system integrated into the base of the rear-view mirror uses full HD and GPS technology. The camera allows you to take a photo or video of the outside scene in front of your vehicle, with the corresponding data stored on the integrated 16 GB memory card.

Citroen C4 infotainment
An ultra-thin borderless 10-inch touchscreen is the nerve centre of the vehicle's controls. It has a gloss black finish and a physical chrome dial with a chevron motif.
The infotainment also features the latest version of Citroen's navigation system and is compatible with Android Auto and Apple CarPlay. Wireless charging also features.

Citroen C4 engines and performance
The headline-grabbing spec in the Citroen C4 line-up is the all-electric e-C4.
With a range of 217 miles, it has 136hp, 260 Nm of torque and a 0-62 mph time of 9.7 seconds when in Sport mode. Several driving modes are available, activated by the mode selector on the centre console: Eco, Normal or Sport.
When charging from home, the e-C4 uses an 11kW charger which can complete a charge in around five hours using a home wallbox. A 100kW fast charger can achieve an 80% charge in 30 minutes.
Those opting for a conventional engine can choose from three petrol engines or two diesels.