Cupra reveals all-electric UrbanRebel supermini
Say hello to the al-new UrbanRebel supermini – an all-electric concept that's set to go into production.
It'll be Cupra's second EV and will be available by 2025. Here's what we know so far.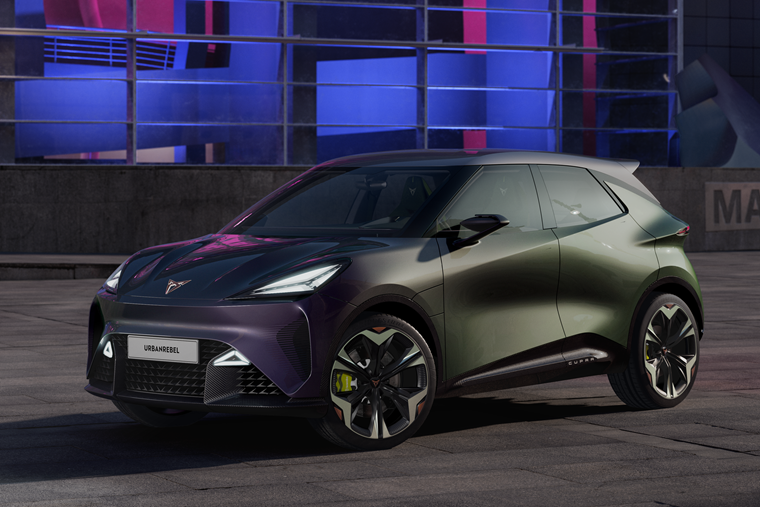 Cupra UrbanRebel fast facts
Second all-electric Cupra model
Uses a shortened Cupra Born platform
Front-wheel drive layout expected
273 miles of range on offer
0-62mph in less than seven seconds

Cupra UrbanRebel styling
First off, it's worth noting that the car you see in these pictures is still a concept. But it's certainly a lot closer to a production model than the original UrbanRebel race car concept that was originally revealed last year.
Some inspiration from the original remains though, with the front mirroring its look with a sharp set of LED headlights and a low down grille incorporated into the bumper – that also features triangular daytime running lights.
The sharpness continues down the side, with lines and creases running from the front of the car to the rear, including an upward sweeing window line. Combined with a set of large alloy wheels, it's certainly a sporty looking car for the segment it'll sit in.
Round the back, the large rear wing featured on the original concept has made way for a smaller one, although it's still a noticeable feature. Combined with a glowing Cupra badge, the recessed rear lights look particularly impressive.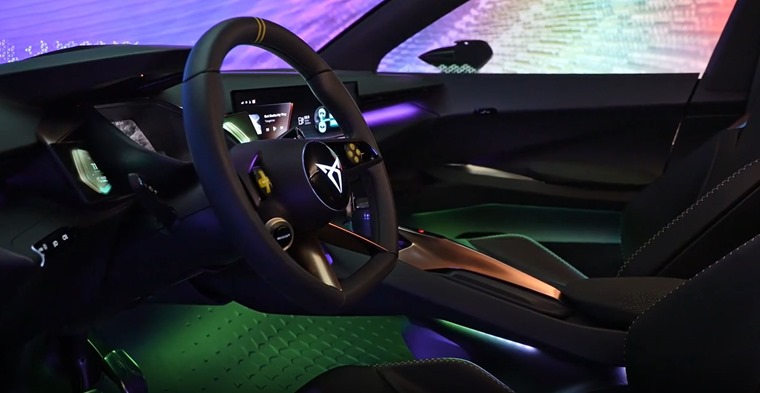 Cupra UrbanRebel interior and tech
Again, this car gives us a much better glimpse of what we can expect the production car to feature. There's a steering wheel with an illuminated Cupra badge, and a huge screen appearing to combine the driver display and infotainment system.
Sports seats appear to make an appearance, while the centre console appears to be floating, giving the front occupants a surprising amount of room considering the car's size.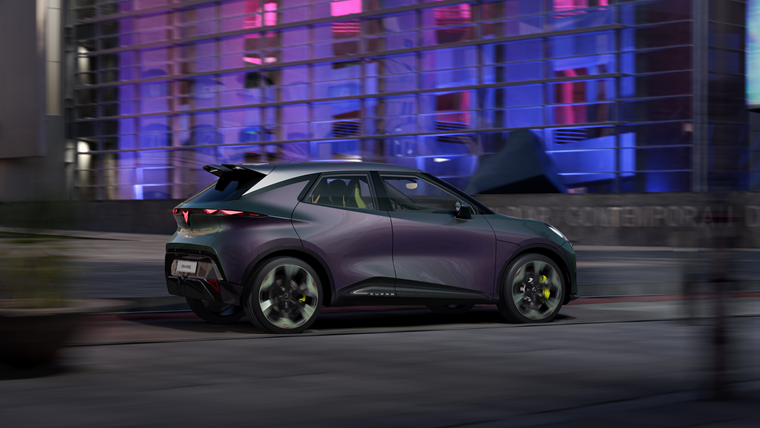 Cupra UrbanRebel drivetrain
At this stage, the UrbanRebel features a front-wheel drive platform that is essentially a shorter version of what the Cupra Born uses. The motor produces 240hp, giving the car a hot hatch-like 0-62mph time of just 6.9 seconds.
No details on the battery pack have been revealed, other than it'll use the brand's latest tech that's set to reduce the cost of battery units. We do know, however, that it should be capable of up to 273 miles of range between charges.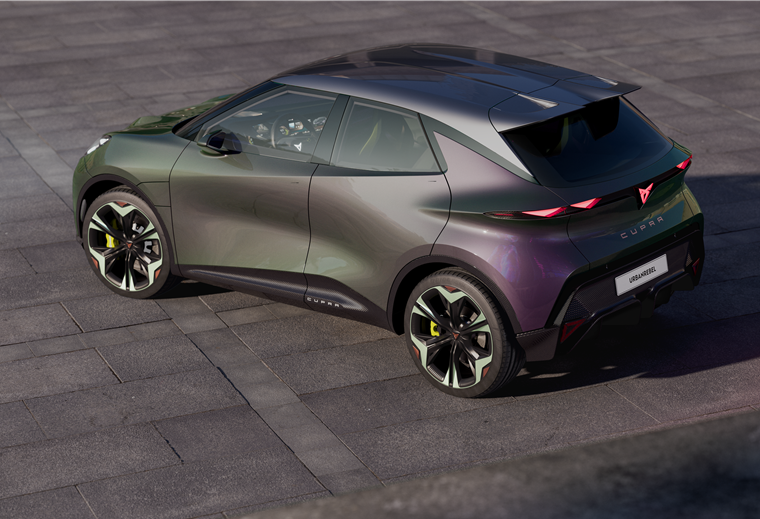 Cupra UrbanRebel reveal date
There's no news yet on when a full production model will be revealed, but we know it'll hit the market in 2025 and likely cost less than £30,000.
We'll bring you more details as soon as we hear them. In the meantime, you can check out Cupra lease deals available right now by hitting the button below.