Kia EV9: Everything we know so far
Kia has revealed full details about its all-new EV9 – a large SUV that'll be available as a six or seven seater when it hits the market later this year.
Here's everything you need to know about the new EV9.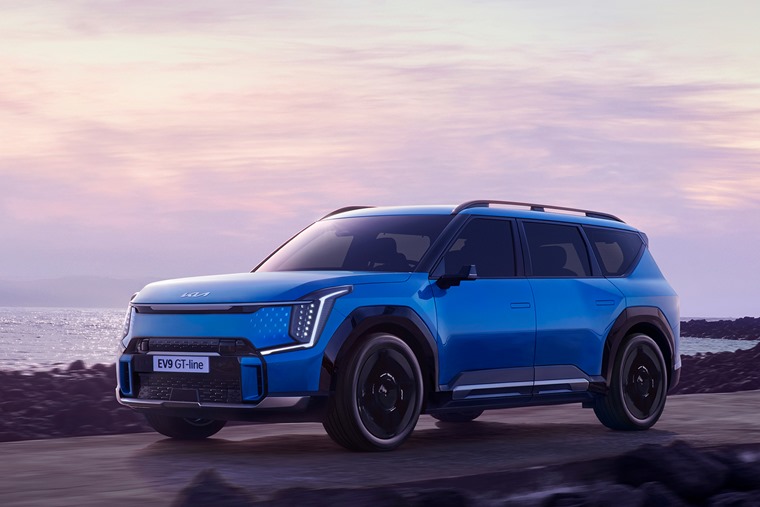 Kia EV9 fast facts
Gets a stand-out boxy design
Capable of up to 336 miles
Available with six or seven seats
Dual 12.3in screen set-up
Alternative to cars from BMW and Mercedes

Kia EV9 styling
The EV9 features a striking concept-like look, mainly because… it was originally a concept. It's a world apart from the sleek EV6, but is just as stunning. Up front, Kia's trademark "tiger" grille takes the form of daytime running lights that integrate neatly into the front panel.
The sleek headlights and tail lights follow the sharp lines of the car, while side on its boxy looks help it stand out from the crowd. It gets chunky black trim pieces, which appear to be angled in line with the body creases, while the door handles are integrated into the doors themselves.
The whole look is finished off nearly with a raft of aluminium trim and a set of large two-tone alloy wheels. All in all, it's certainly a car with a lot of presence, which it needs considering this is designed squarely at the same market as cars like the Mercedes EQE SUV.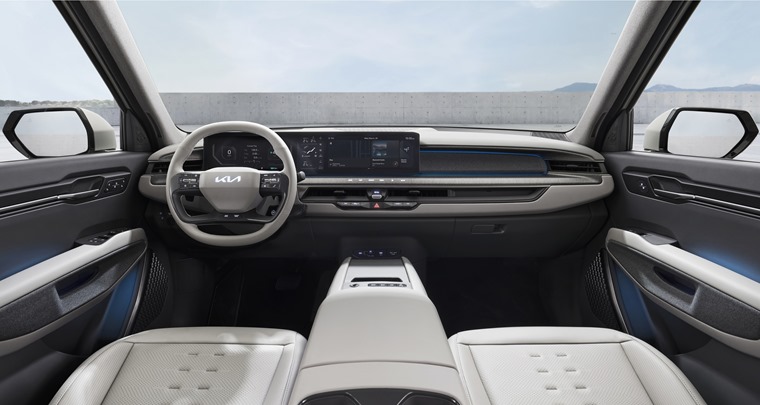 Kia EV9 interior and tech
On the inside, things aren't quite as dramatic, although it's still a lovely place to be. From the driver's seat, you're greeted with a model-specific four-spoke steering wheel and a pair of vivid 12.3in displays that mould neatly into one single unit.
It's much like you'll find in other Kias, with the infotainment system replacing physical buttons. You'll find the climate control buttons are still physical, along with a row of controls in the huge floating centre console that neatly separates the front seats.
While the original concept featured a four-seat luxury design, the production model will be available as both six and seven seaters depending on specification. Exact dimensions are to be confirmed, but it's certainly a large car inside and will offer a humungous boot with the rear-most seats down.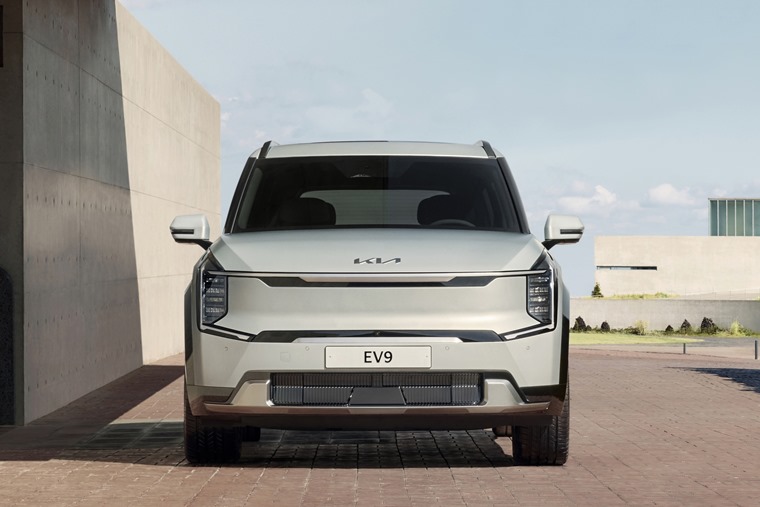 Kia EV9 drivetrain and battery
Several battery options and drivetrains will be available with the EV9, with the seven seater available with either a 76kWh or 99kWh battery pack. The standard variant features the former, and produces 200hp in Long Range form, or 215hp in standard form.
They get from 0-62mph in 9.4 and 8.2 seconds respectively, while if you require more power you can opt for the all-wheel drive version that ups performance courtesy of a 380hp dual motor set-up – 0-62mph takes just 6 seconds.
The EV9 will be able to travel up to 336 miles between charges, although exact range will depend on specification.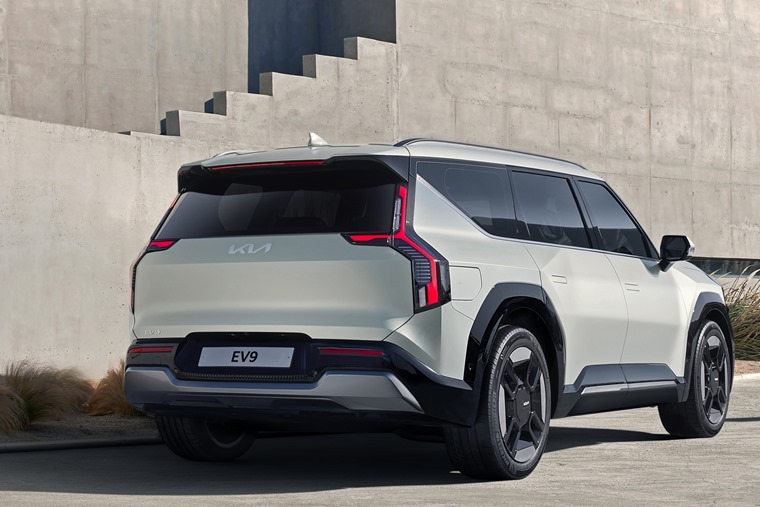 Kia EV9 release date
Production of the EV9 is due to commence imminently, with deliveries commencing later in 2023. We'll bring you the best EV9 leasing plans as soon as they are revealed.
If you can't wait until then, you can check out deals on the stunning Kia EV6 that's available right now by hitting the button below.