Kia EV9 undergoes final testing ahead of 2023 debut
Kia has revealed some snaps of its EV9 undergoing testing ahead of its European launch in 2023.
Now in the final stage of technical trials, the seven seater gets a strikingly boxy look that's very close to the original concept. Here's what we know so far.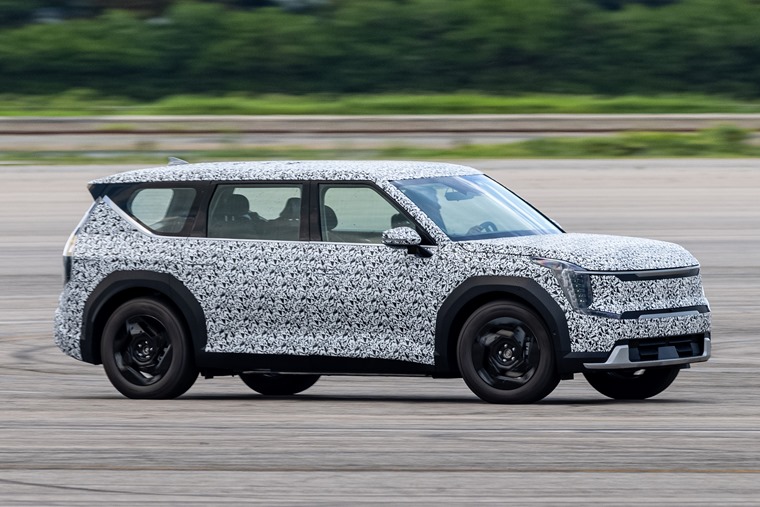 Kia EV9 styling
The new photos show the EV9 in heavy camouflage, but the production model hint that it'll stay very true to the original concept, pictured below. It gets the latest version of Kia's "tiger face" design, including a grille that houses an intricate "star pattern" design.
It gets bold, boxy styling, with the sharp creases at the rear reminiscent of design cues used on the EV6. The front features a curved lighting unit that appears to be made up of several elements to create a lighting signature.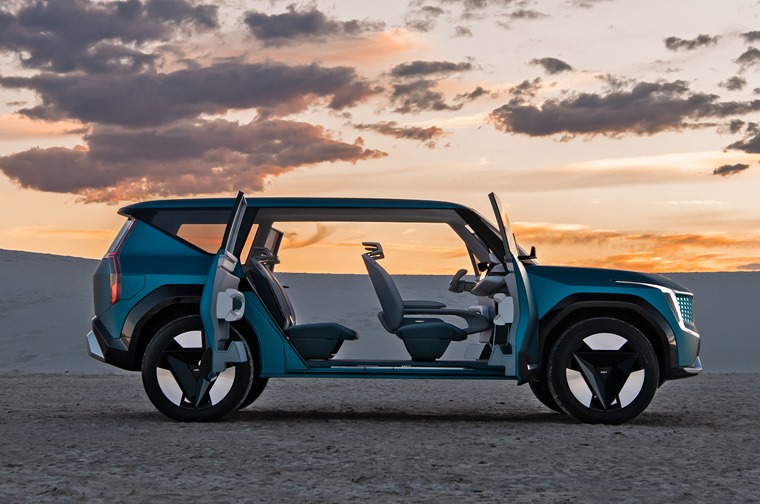 The bonnet is made up of a solar-powered generator that can produce electricity from sunlight on the go. To the side, you'll see that the EV9 features a pillarless cabin, with the rear-hinged doors providing excellent access to the roomy interior.
At the back, there's a thin set of tail lights and a surprisingly slim rear window. To the side, it's set off by a set of huge alloy wheels and an angular window in the C-pillar for the rear-most passengers (this is set to be a seven seater, after all).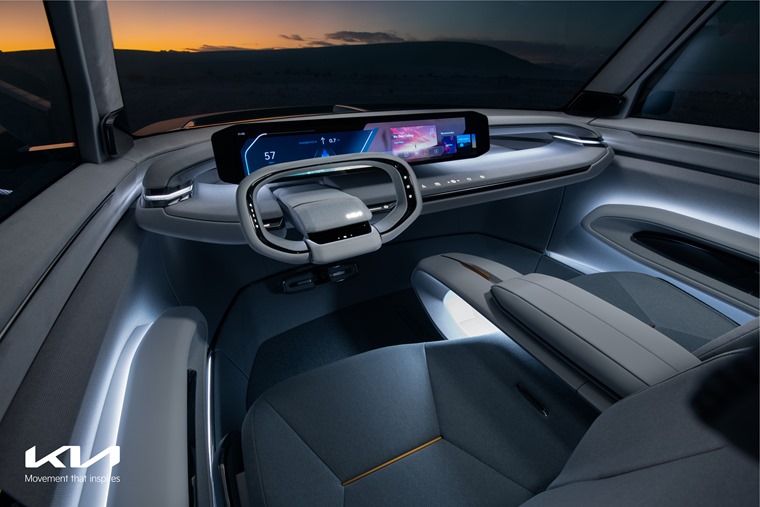 Kia EV9 interior and tech
Kia has given us a glimpse of the cabin, which appears to feature a large oblong screen that makes up both a digital driver display and infotainment system. Aside from the rectangular steering wheel, the rest of the dashboard appears uncluttered.
The upholstery and trim are made from eco-friendly materials, including floors that uses old fish nets and seats that are produced using recycled plastic bottles.
The company has also suggested that the passenger compartment will be extremely flexible, suggesting its seats will be able to move around. The EV9 is also likely to be a seven seater when it eventually makes it into production.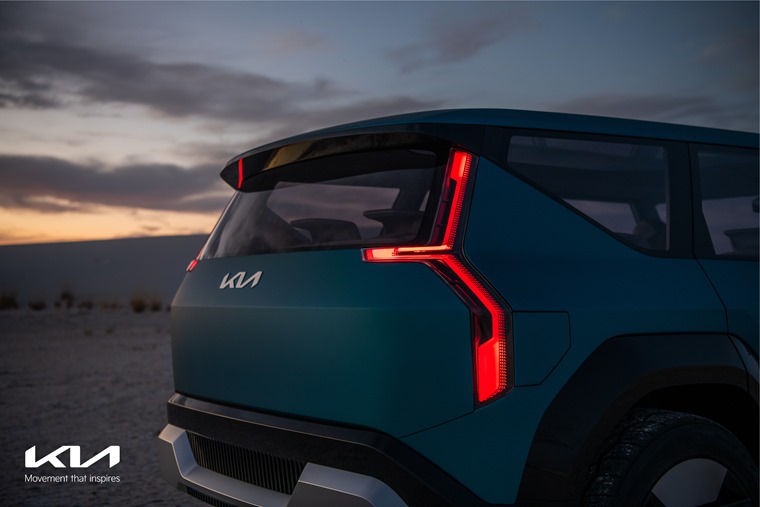 Kia EV9 drivetrains
There's no news on a powertrain yet, but it's likely to feature similar tech used in the current EV6. That means a battery of at least 77.4kWh that'll be able to provide a 300+ mile range.
The EV9 is likely to be able to charge at up to 240kW thanks to an 800V electrical system – allowing an 80% charge to be regained in less than half an hour. Expect four-wheel drive systems and impressive performance figures, too.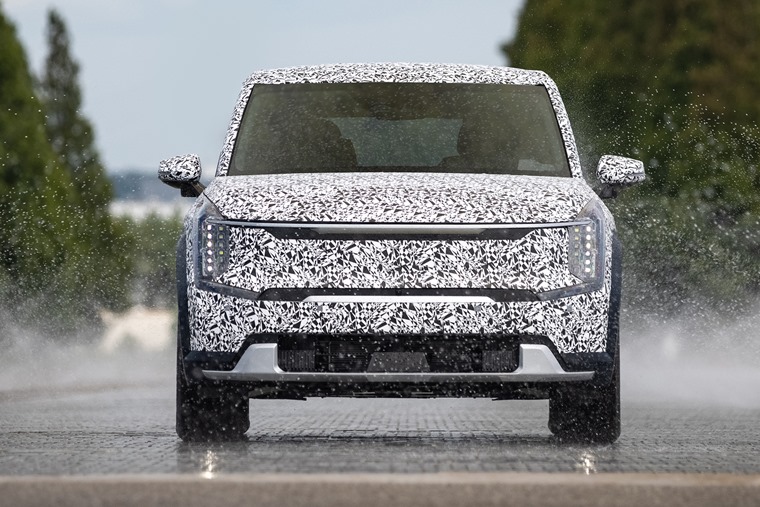 Kia EV9 reveal and release date
We're likely to see the production version of the EV9 revealed in the first quarter of 2023, with deliveries commencing sometime next year.
We'll bring you further details as soon as they are revealed.